Scottish professional wrestler Drew McIntyre is on a roll right now. Having returned to WWE in 2017, he is currently assigned to the RAW brand and the guy who was once dubbed "The Chosen One"  is back on his way to the top of the wrestling business. In addition, the introduction of Kaitlyn Frohnapfel as his wife, Drew McIntyre's happiness is at an all-time high.
Kaitlyn is a former college athlete and fitness trainer. She and Drew started dating in 2015. After a year of dating together, Kaitlyn and Drew got engaged in 2016 and married the same year. Kaitlyn is Drew's second wife as he was previously married to fellow professional wrestler Taryn Terrell.
Kaitlyn Frohnapfel, Wife of Drew McIntyre
The enigmatic McIntyre life filled with happiness when a certain woman named Kaitlyn Frohnapfel entered into his life. Kaitlyn is a 26-year-old girl from Florida who was track and field athlete while in college. Kaitlyn currently works as a trainee doctor.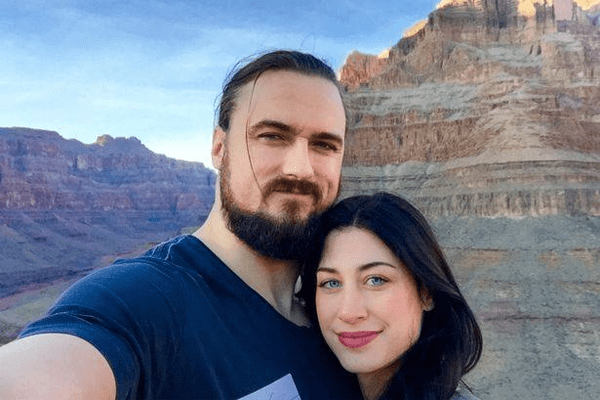 Drew McIntyre and his wife Kaitlyn Frohnapfel.
Image Source: Fab Wags
Kaitlyn and McIntyre met back in 2015 and developed a love affair with each other. After a year of dating, the finally got engaged on February 17, 2016. McIntyre proposed to the love of his life in Las Vegas and she gladly accepted.
After getting engaged, McIntyre and Kaitlyn finally got married later that year. The wedding ceremony took place on December 9, 2016, in Saint Petersburg, Florida. The two exchanged vows and promised to be together forever. After the wedding ceremony, the wedding reception was held in Sunken Gardens at 5:00 in the evening.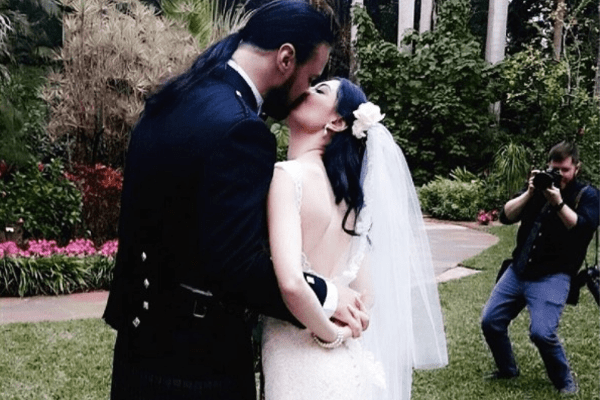 Drew McIntyre and Kaitlyn Frohnapfel at their wedding.
Photo Credit: Fab Wags
With their marriage almost 2 years old, Drew and Kaitlyn are having the time of their lives. They are yet to have a kid together, but that could and should change in the near future.
Drew's Marriage to Taryn Terrell
Before Drew was married to Kaitlyn, Drew was in a relationship with wrestler Taryn Terrell. Taryn is a pro-wrestler best known for her time in TNA, where she won the TNA Knockouts Championship. She also had a stint in WWE, where she wrestled as Tiffany.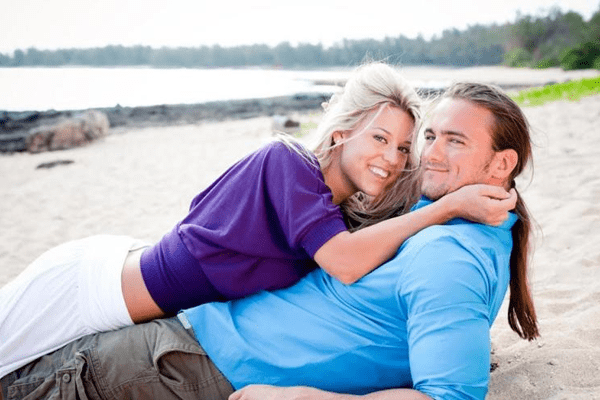 Drew McIntyre was previously married to Taryn Terrell
Image Credit: All Wrestling Superstars
Drew proposed to Taryn in 2009 and the two later got married in May 2010 in Las Vegas. But their marriage didn't last long as the two divorced a year later. This was apparently due to a physical altercation between the two, with Taryn reportedly beat up Drew. This also led to the firing of Taryn from WWE.
For more News, Biography, and Entertainment visit SuperbHub.