Two months before, NBC fired it's highest paid American journalist and television personality, Matt Lauer for sexual misconduct allegations on Wednesday. The allegations were true and it definitely created problems in his two decades long marriage that let Matt Lauer divorce from Annette Lauer.
The couple who almost gone for divorce in 2006, break her silence, after Lauer was fired from The Today Show. Annette Roque couldn't stand anymore. But that is not enough to save their marriage after several women accused the morning show host of sexual misconduct.
According to AOL, Matt and his wife Annette Roque are quietly navigating to end their marriage and have started the divorce process.
Matt Lauer Divorce Will Be Costly with Annette Rogue.
Well, Matt Lauer married to Annette Roque, who is the former Dutch model. They have shared two sons Jack Matthew (Age 16), and Thijs Lauer (Age 11), with daughter Romy Lauer (Age 14).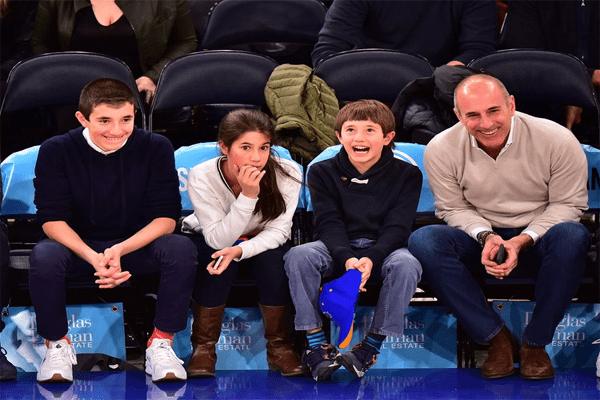 Matt Lauer Kids Getty Images.
Image source: Closer Weekly
Roque met Matt on a blind date in 1987, and married the divorced TV star on October 3, 1998. They wed at Bridgehampton Presbyterian Church on Long Island infront of about 100 guests.
The couple had almost gone for divorce in 2006 when Roque was pregnant with their third kid, but somehow they reconciled their relations. As she has claimed "cruel and inhumane" treatment from Lauer and said in legal documents with "extreme anger and hostility."
Lauer has reportedly kicked her husband out of their Hamptons estate, as a report from Page Six. The former anchor Matt is staying at another house nearby out east so he can continue to spend time with his kids. However, his wife Annette has not yet filed for divorce.
Matt has been married twice till now and was previously married to the American film and TV producer Nancy Alspaugh. They stayed together for six-years and split in 1982, with no children's. After his divorce, Matt started dating American actress Margaret Colin in 1991.
Later, he dated Kristen Gesswein and were very serious about their relationship. However, the couple ended their relationship in the year 1996.
Furthermore, she has been seen with lawyers as she considers to divorce her husband of 19 years' relations.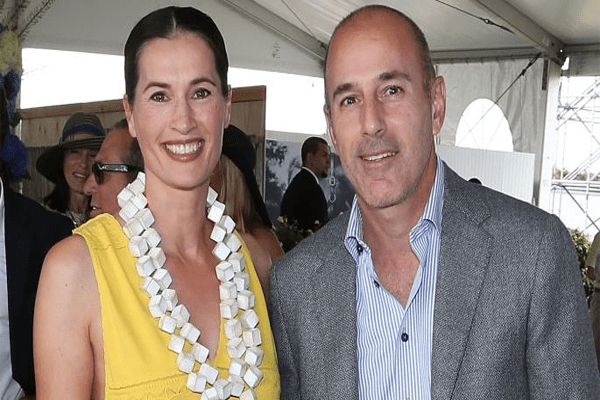 Matt Lauer and Annette Roque have been married for 19 years.Image source: The Times
According to page six, she has been meeting with lawyers about squeezing a more significant settlement out of Lauer, if they proceed to divorce. Roque was also spotted entering the office of law firm Latham and Watkins in New York City on Wednesday.
Since Matt was fired, a handful of other allegations of sexual misconduct behavior have surfaced against Lauer, and former "Today" production assistant Addie Zinone detailed her alleged month-long affair with the anchor in Variety and on "Megyn Kelly Today."
However, it's not the first time that Roque has considered to divorce her husband as she had almost divorced her husband in 2006. But later she withdraws her filing.
After her withdraw with Lauer "offered her a post-nuptial agreement and millions of more dollars." The post-nuptial will likely specify how much Annette would get it if they divorce," as the page six.
Besides, The post-nup will likely to specify how much she would get if they officially divorce. But she expected to challenge Matt's earning since 2006, and given how much he has humiliated her.
Moreover, they have also an issue with all the property and land they own. While Roque is considering to divorce her husband, Matt is fighting to save their relation, as he doesn't want a divorce. He has also offered her wife $5 million in cash to remain in the marriage.
However, Lauer was seen wearing their weddings rings, since NBC News fired him and Matt is "hopeful" that he'll be able to reconcile with his wife.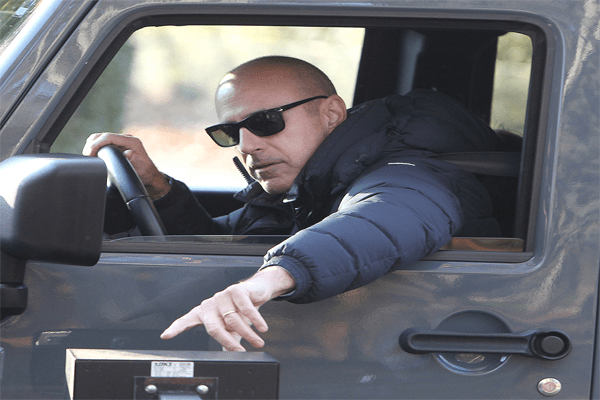 Matt Lauer still wearing his wedding ring.Image source: Dailymail
According to E News, Matt and Annette was spotted this weekend taking their kids to horse ride together.
Laure and Roque: Quick Facts
Matt Lauer and Annette Roque met on a blind date in July 1997.
The couple have total three children.
Matt Lauer has been married twice till now.
Roque reportedly filed for divorce in 2006.
The couple bought Richard Gere's former Hamptons home in 2016.
For more update regarding Celebrities Entertainment, be connected with SuperbHub.