English newsreader and TV presenter Mary Nightingale is a married woman with husband Paul Fenwick since April 2000. The happy married life of Nightingale and Fenwick have blessed them with two kids; Molly Fenwick and Joe Fenwick.
Mary Nightingale gained fame as a newsreader in ITV's Independent Television News (ITN). She is also best known for presenting Soldier Soldier, Ski Sunday, and Really Good Food. In contrast, Nightingale's husband, Paul Fenwick is a former director at Trailfinders. Currently, he is the co-owner of Ocicat, a film and television production company.
Mary Nightingale married to Paul Fenwick
The blonde hair Mary Nightingale tied her knot with producer/Director Paul Fenwick on April 2000. The couple has already cherished over a decade of blissful married relation till 2018.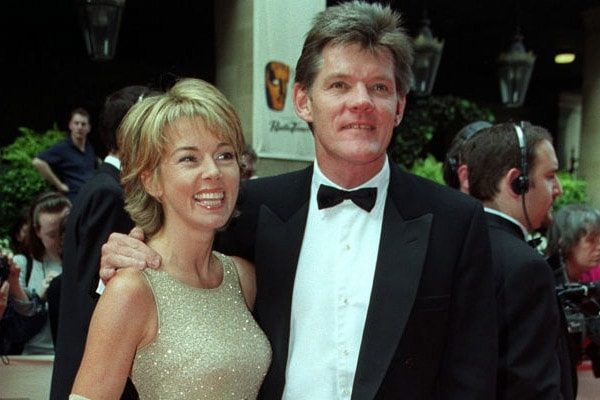 Newsreader  Mary Nightingale appeared a red carpet event with her long-time partner Paul Fenwick. Photo Source: Getty Images
Mary Nightingale and her long-time spouse Paul Fenwick is living a contented life in London. Neither Nightingale nor Fenwick has been in any extramarital relationships.
The happy duo is parents of two adorable kids. Nightingale gave birth to her first child, a daughter named Molly Fenwick on 17th January 2003. She weighed seven and a half pounds during her birth. Similarly, Fenwick and Nightingale welcomed their second child, a son Joe Fenwick on 2005.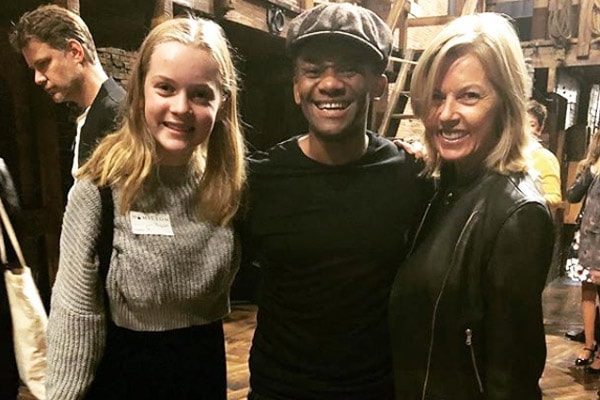 Molly Nightingale (Right) posed with her daughter Molly Fenwick (Left) and actor Jason Pennycook  (Middle). Image Credit: Instagram/ Jason Pennycooke
Mary Nightingale Miscarriage
The 54 years old Mary Nightingale is now a mother of two kids with husband Paul Fenwick. But before being a mother of a daughter, Nightingale suffered a miscarriage in February of 2002.
Mary Nightingale thinks her workload was the reason behind her miscarriage. According to Nightingale, many modern career women take too much stress. Nightingale was also too much attached to her work during her pregnancy. And it is what resulted in her miscarriage.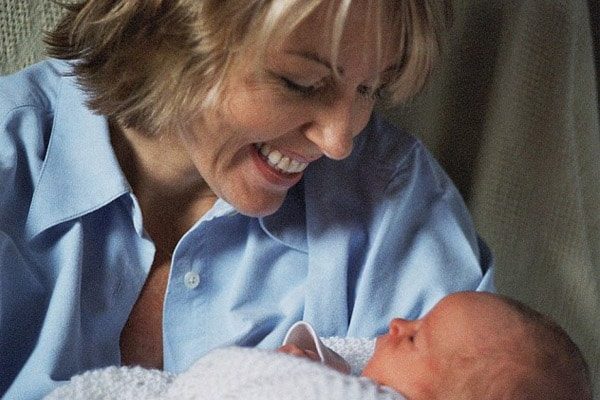 Mary Nightingale clicked a photo with her newly born daughter Molly in 2003. She had a miscarriage before the birth of her daughter in 2002. Photo Source: Pinterest
After her miscarriage, Mary learned the lesson that women should start planning for children at 23. She admits in an interview that she almost left it too late to become a mother at 39. Nightingale assumed she was still fertile at the age of over 35 years old.
Visit SuperbHub for other Celebrity News and Entertainment.