Kevin Feige's net worth is estimated at $150 million. He is an American film producer currently working as the president of Marvel Studios. The movies that he has produced have since made a combined worldwide box office gross of over $26.8 billion.
Long before Kevin was guiding the future of Marvel, he grew up watching his grandfather produce soap operas in the 1950s. Ever since he was a young man, Kevin hoped to follow in his grandfather's footsteps and wanted to make it big in the film industry. So, he did.
Net Worth & Earnings
Aforementioned, Kevin Feige's net worth is estimated to be $150 million. Well to be fair why won't he have that much amount of money as he is the current president of Marvel Studios. He is behind all Marvel movies, merchandise and nonetheless Marvel comics. He has gathered a hefty load of wealth thanks to the box office success of his movies. So, we can conclude he is living quite a comfortable life with his wife Caitlin Feige.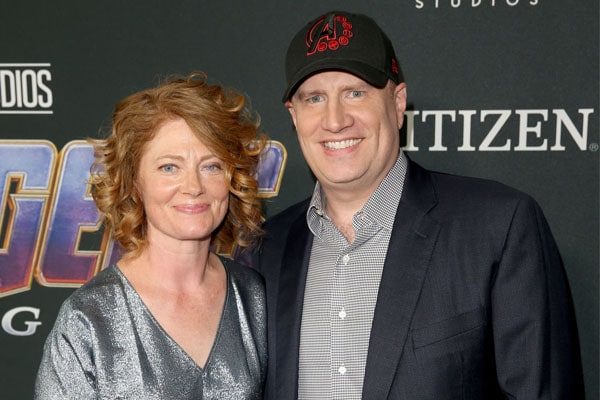 Kevin Feige has collected his fortune through his career as a  producer and the president of M.C.U. Image source: Getty Images.
Kevin Feige's movies have been blockbuster one after another. His contribution to the Marvel Cinematic Universe is quite remarkable. But the current president of the M.C.U started off as an associative producer in the first X-Men movie. He was assigned as the associative producer due to his knowledge of the Marvel Universe. And with his reputations, Kevin's salary must also be a grand one.
Later on, he went to become an executive producer of many popular superhero movies such as Spider-man, Hulk, Fantastic Four, and Blade: Trinity.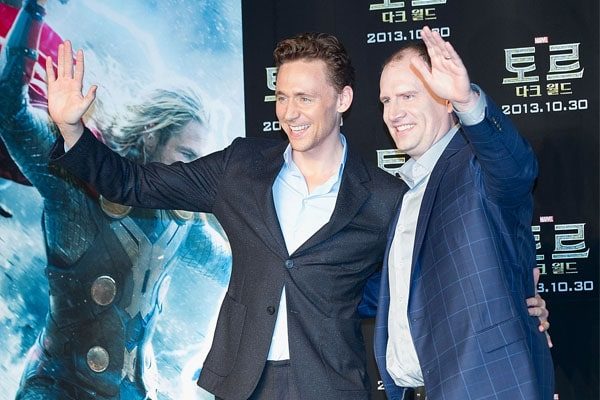 One of Marvel's movies, Thor: Ragnarok's worldwide box office collection was $853,977,126. Image source: Getty Images.
But it all changed when he went on to produce Iron Man. It is said to be the starting point of the M.C.U., they say it all began with one movie and made history. He has produced movies that have made history and left their mark at the box office. Furthermore, the company has also collected billions from their marvelous franchise.
Marvel's Box Office Collection & Upcoming Movies
Kevin Feige as the president of M.C.U is doing his work quite effortlessly. The company's franchise, The Avengers has swiped a lot of money from everyone's pocket. The box office collection of the Avengers' movie are enlisted below with reference to Box Office Mojo:
| Movies | Box Office Collection |
| --- | --- |
| Avengers: Endgame | $2.798 billion |
| Avengers: Infinity War | $2.048 billion |
| The Avengers | $1.519 billion |
| Avengers: Age of Ultron | $1.405 billion |
Moreover, Kevin is quite ambitious about Marvel Studios' future and has already announced many upcoming movies.
View this post on Instagram
Some of the upcoming movies are Black Panther 2, Guardians of the Galaxy Vol. 3, and Doctor Strange in the Multiverse of Madness.
Besides Being The President of M.C.U
Besides being the head of M.C.U, Kevin is a father. He has two children, a son & a daughter. Kevin Feige and his wife Caitlin Feige welcomed their daughter in 2009 followed by the birth of their son in 2012.
Furthermore, Kevin is also a member of the Producers Guild of America and has even been nominated for  Academy Award for Best Picture.
Kevin Feige is doing a great job as the president of Marvel Studios. Image source: Getty Images.
Moreover, to conclude Kevin is one of the most successful producers of our era and has earned quite a reputation as the president of Marvel Studios.
For more information on Celebrity News, Entertainment, Articles, and Biography visit SuperbHub