Harvey Shergill, Manjit Minhas' husband, is a CEO and president of Shergill Homes, a leading home builder of Fort McMurray, Canada. He is a Real state Mogul who founded Shergill Homes in 2006 in collaboration with his mother-in-law, Rani Minhas.
Shergill has established himself as a most successful businessman all over Canada. Under his supervision and business policy, he has made Shergill Homes the most preferable building company in Canada. Harvey's company is also a part of Minhas group of companies.
Shergill, Building Homes Since 2006
Shergill Homes has helped Harvey to become an influential businessperson. With the help of the building company, Harvey has built a variety of homes earning a Net worth of $25 million as of 2018.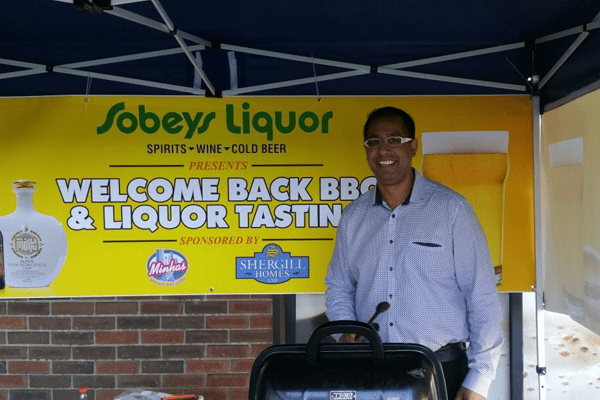 Harvey Shergill and Manjit Minhas co-sponsoring Sobeys Liquor BBQ Event in Fort McMurray. Photo Source: Manjit Minhas
Harvey is a successful real estate Mogul. He is leading the empire of building companies building homes on time and within the budget.
The President of Shergill Homes Harvey assists other building companies and gives ideas on increasing the standard of the company. He also takes constant marketing strategies from his entrepreneur wife, Manjit Minhas.
Shergill Real Estate
With the leadership of Harvey Shergill and Rani Minhas, Shergill Homes was established in 2006. The company is located in the Fort McMurray, a population center playing a significant role in the development of Canada's petroleum industry.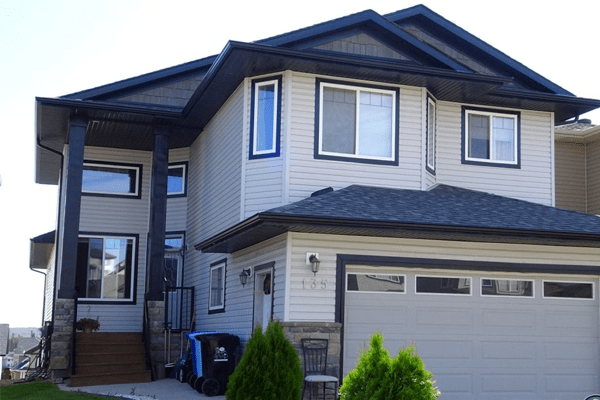 A home built by Shergill Homes in Fort McMurray. Image Source: Shergill Homes
Shergill Homes charges $500 thousand to build single-family residences and $2.5 million for estates. There is no record of any homes built by Shergill Homes being damaged or destroyed by the fire in Fort McMurray.
Besides Fort McMurray, Shergill Homes is delivering its services in other parts of Canada including Rocky Ridge, Chestermere, Airdrie, Tuscany, Watermark, and Bearspaw. Moreover, the company has conducted significant renovation and restoration projects in many areas.
Manjit Minhas' husband, Harvey Shergill is an inspiration to many struggling builders. He is a lucky man with a supporting wife and in-laws.

Visit SuperbHub for more Entertainment.