Talk about people making their name in the music industry through sheer hard work, Mally Mall is a prime example. A famous rapper and record producer of Brazilian/Egyptian ethnicity, his work with top stars like Snoop Dogg, Tyga, Chris Brown, Justin Bieber and many more have made him a force to be reckoned with. Along with that, he is also well known for having many girlfriends.
Mally has had relationships with multiple women over the years. His list of girlfriends include the likes of Mia Isabella, Nicki Mudaris, Carmen Electra, amongst others. He is currently dating web star and plus-size model Graciela Montes.
Mally Mall Relationships, Affairs, and Girlfriends
Regarding the love life of Mally Mall, he has been in multiple relationships over the years. His first high profile girlfriend was dated American porn star Mia Isabella, but that relationship didn't last long.
Mally then entered in a relationship with the beautiful American model and actress Carmen Electra. He started dating her in April 2013. Like his first relationship, it didn't last very long either as they broke up in September of the same year. In the meantime, he also dated singer Masika Kalysha.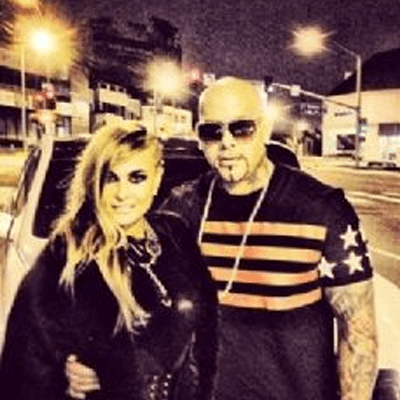 Mally Mall previously dated Carmen Electra.
Image Source: Whos Dated Who
Relationship with Nikki Mudaris
His most public relationship has been with American reality star Nikki Mudaris. He dated Nikki from 2012 to 2015. They are known for their on-again-off-again relationship as they have broken up several times. He allegedly cheated on Nikki with another one of his ex-girlfriends Masika Kalysha. He was seen hanging out with three other girls while still being in a relationship with then-girlfriend Nikki.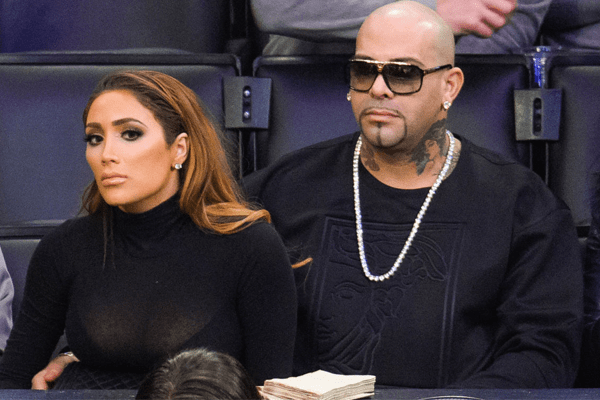 Mally Mall with on-again-off-again girlfriend Nikki Mudaris.
Image Source: Vh1
Thier break-ups were always pretty brutal. Breaking objects, destroying each other's belongings was the norm for their breakups. Things got so messy that they even had to call the cops into action. Nikki claimed that Mally recorded their sexual encounters without her knowledge and also physically assaulted her multiple times. She further said that he destroyed her phone multiple times and blackmailed her. She filed a restraining order against him which was granted.
Leaked Sex Tape
The most shocking incident in Mally Mall and Nikki Mudaris's relationship took place when their sex-tape was leaked on the internet. Nikki publically blasted Mally for the leaked tape. She said that Mally intentionally released the tape because she left him and he blackmailed her about exposing her "Dirty P" if she didn't stop being a "bitch".
Mally, on the other hand, claimed that his iCloud account was hacked resulting in the tape being leaked. He said that he had nothing to do with the leak of their sex tape.
Most Recent Girlfriend Graciela Montes
Most recently, Mally dated native Californian web star and entrepreneur Graciela Montes. He claimed he was single for a long time before revealing that his girlfriend is Graciela. They have been together since February 2018.
Graciela is well known for her sizzling body which she attained through multiple surgeries. She also posted a picture of them locking lips on Instagram.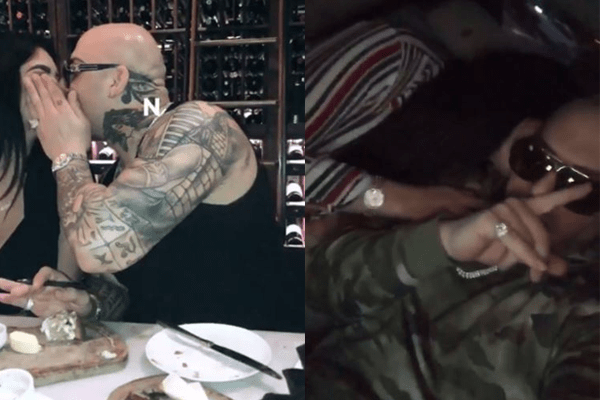 Graciela Montels and Mally Mall being intimate with each other.
Image Source: Montes' Instagram
However, it seems that the two are no longer. Both Mally and Graciela have removed all images and references of each other on social media, leading us to think that the two might have parted ways. They haven't announced their break up officially yet.
For more News, Biography, and Entertainment visit SuperbHub.