If one were to ask, 'What is a big family?', the normal reply would be a family with about ten members. But when you meet the Bates family, the word 'big' doesn't even begin to describe them. So for a family of 21, it would make sense to be quite well known and have their own show.
Of course, this also means that they have tons of fans wanting to know about this family. Especially about one of the most interesting things in couple-their love life. Why not check out about one such couple? Let's begin with Bobby Smith And Tori Bates.
Do You Know How The Relationship Blossomed?
There are many stories of how couples got to be together, and frankly, some are quite bizarre. Thankfully, the person in question does not have such a huge story. In fact, it was how most people would expect a normal relationship to happen. Want to know how?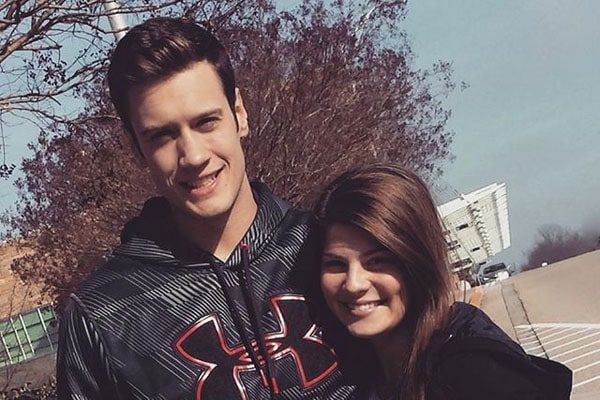 Did Bobby and Tori's love story begin as a fairy tale? Image Source: Tori and Bobby Instagram.
Well, it was actually through a mutual friend. This happened in 2015, and it seems that they instantly caught each other's eyes. The pair then officially started courting in November of 2016. Sadly, however, Tori Bates' husband Bobby had to go to college, and the two were in a long-distance relationship.
But many were skeptical about the idea of a long-distance relationship. Many don't make it out together. But the love between Bobby Smith and his now-wife Tori Bates stayed strong, unlike the relationship between Tori Bates' sibling, Lawson Bates, and Jana Duggar, which was not a thing, to begin with.
The now-married couple of Bates and Smith started courting since 2016 after being introduced by a mutual friend. Image Source: Bates Family Blog.
In 2017, Bobby Smith graduated from college and, without wasting a lot of time, moved to Tennessee to be with Bates. Then on December 16, 2017, the two tied the knot in Knoxville at the Calvary Baptist Church. Now the relationship is going strong, especially with the second child on the way.
Wait, Second Child!?
While most women don't even have kids by 30, Tori Bates' second child is due at the age of 24. Tori Bates' family is ready to welcome little Kolter Grey in April of 2020. The first to mention this news happened to be US Magazine. But wait, do you know anything about the first of Tori Bate's children?
Tori Bate's first son, Robert Ellis Smith IV, was born on November 9th, 2018, at 7:45 a.m. at the St. Thomas Hospital in Nashville, Tennessee. At the time of birth, Tori Bates' son weighed  6 lbs and 1 oz and was only 18 inches long. Nicknamed Kade, the handsome little boy is now growing up to be quite charming.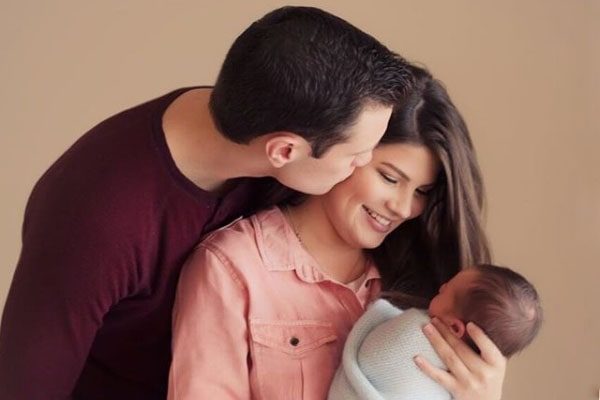 Tori Bates and Bobby Smith's son is growing up to be quite handsome. Image Source: Tori and Bobby's Instagram.
But maybe Tori Bate's second son will give little Kade Smith a run for his money, at least in terms of looks. What do you think?
What Is The Married Pair's Love Life Like And Where Are They Now?
Okay! So now we know how the two met and got married, and we even know about the kids. But one thing yet to discuss is Bobby Smith and Tori Bates' love life. So what are we waiting for? Let's dive right in.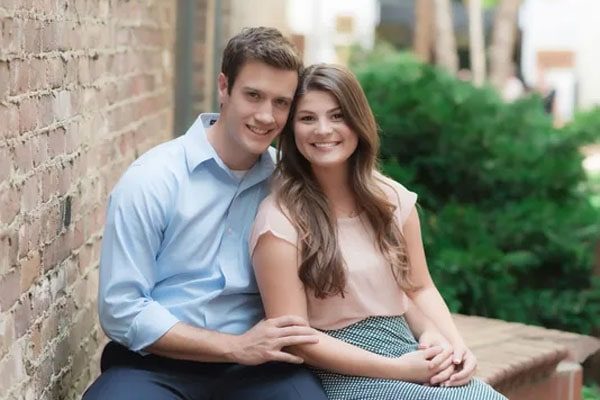 How is Tori and Bobby's love life now? Image Source: Pinterest.
Well, to put it in one sentence would be hard. But let's say that they are going as strong as ever. For a young couple, many thought that several hurdles lay ahead. And there were. From long-distance relationship to fan hate, Bobby and Tori managed to get past these hurdles with ease. Now, to strengthen their bond with their family, the adorable couple has moved back to Nashville.
The couple was thinking of moving to East Tennessee for a while, and it looks like the opportunity presented itself. In 2018, Bobby got the job as Student Ministries Pastor at the Bible Baptist Church Hendersonville. While the Church was being constructed, it wasn't ready until 2019. So you can imagine the happiness when the church was finally constructed.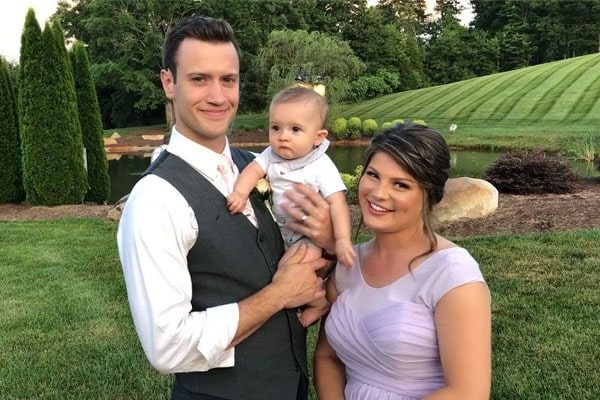 As soon as Bobby got his new job, he was ready to move back to Tennessee with his family. Image Source: Pinterest.
Now, waiting for their second child, the pair of Bobby Smith and Tori Bates are living happily in their new home in Hendersonville, Tennessee. And on their shared Instagram, they keep their fans posted with new pics and cute moments of Kade that they share.
If You Want To Read More, Celebrity News, Entertainment, And Biography, You Will Find Them Waiting At SuperbHub.