A tattoo is an art form that symbolizes transformation, permanence, and creativity. Moreover, tattoos are also seen as the medium to express ones' emotion and commemorate a particular incident. Thus one should have a great understanding of what s/he is getting into.
A man having such clarity is the American YouTuber, Casey Neistat. The NY based YouTuber is famous for his down to earth personality and inspiring vlogs. Casey Neistat, who is married to a beautiful wife, Candice Pool, and father of three has a collection of tattoos in his body, and we are going to discuss what those mean to him.
If you are eager to know what Neistat's tattoos are about, let's scroll until the end.
Casey Neistat's Tattoos And Their Meanings
The famous YouTuber who garners almost 11.9 million subscribers in his YouTube channel is a fan of inking his body and having his life reflect through the small collection of tattoos.
View this post on Instagram
Casey Neistat, whose net worth is $16 million, finds unique ways and places to commemorate the incidence that occurred throughout his life. From celebrating a fish bite to reminding himself to work hard, Neistat's body is covered with memories.
And once, the YouTube sensation tweeted about being offered to be inked by incredible Dmitry Troshin.
Let's dive into what the obscure little tattoos mean.
Work Harder Tattoo
The first-ever tattoos of a man's life are always to remind something. Casey wanted the same when he tattooed his left hand's wrist, he carved "Work Harder." The tattoo is not just his first one in his body but is an inspirational ink too.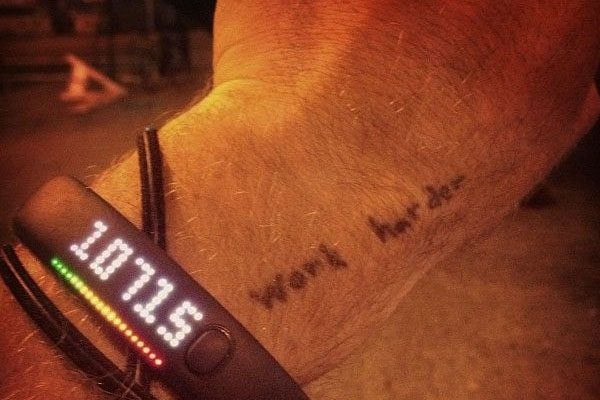 Casey Neistat does not forget to work hard and remember the unemployed days in the past. Image Source: Pinterest. 
Furthermore, the tattoo is also a reminder to the times when he was a starter and did not have a single project the whole year. Eric inked the tattoo in New Vision Tattoo, Gainesville, GA.
The Very Famous "Do More" Tattoo
On Casey Neistat's right forearm lies a "DO MORE" tattoo. The bold and imperfect tattoo is probably the most renowned among Casey Neistat's tattoos. Along with the "Work Harder" tattoo, this also serves as a motivational tattoo which he got when he was working on an Ad for the Nike fuel band.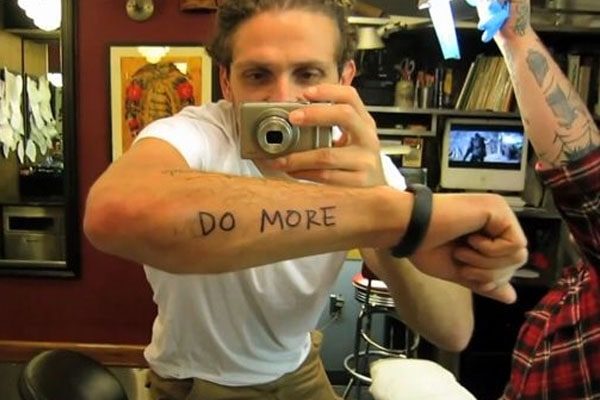 Casey Neistat's inspiration is carved all over him. Image Source: Pinterest.
Casey got the tattoo so that he could remember to work and pursue things he's passionate about.
Honoring The Fish
Casey Neistat is the real-life Maui. Literally. Neistat's fish bite tattoo proves the statement. He praised a tiger fish that bit him in the Zambezi river while visiting the Devils Pool with his son. He inked "TiGER FiSH ZAMBEZi RiVER AUGUST 26, 2013".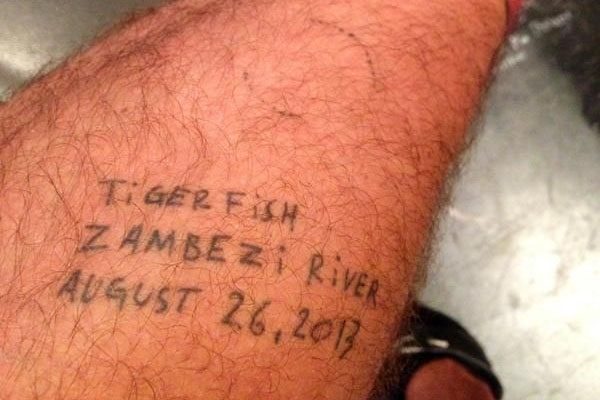 Casey Neistat 's fish bite tattoo is an eventful tattoo. Image Source: Pinterest. 
The moments went on, and few remember the incident in their memory, but the NY based filmmaker will remember forever, his body will remind him of it forever. Sweet!
"Always Be Closing"
On Neistat's left forearm, he's inked a tattoo "Always Be Closing," a line which any Alec Baldwin fan would remember from the 1992 movie, "Glengarry Glen Ross."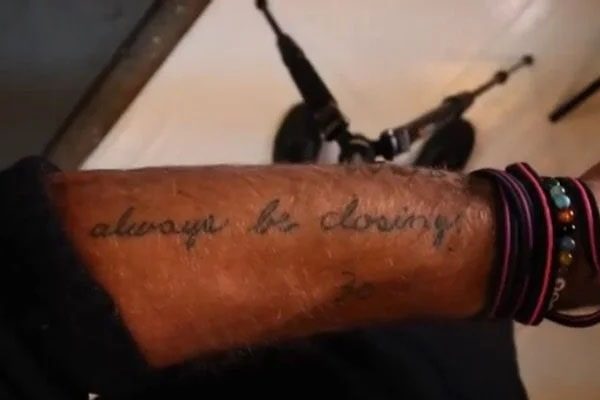 Casey Neistat 's body is the source of motivation. Image Source: Pinterest.
All the carvings he has done in his body does not remain in his body, but he implements those mantras rigorously.
Fascination Of Numbers, Important Date, And NYC
Casey Neistat has tattoos that are simply tattoos and important dates. For example, Neistat produced a show called "Neistat Brothers," which was premiered on June 4, 2010, at midnight on HBO. Thus, to immortalize that moment, he inked the date n his left forearm.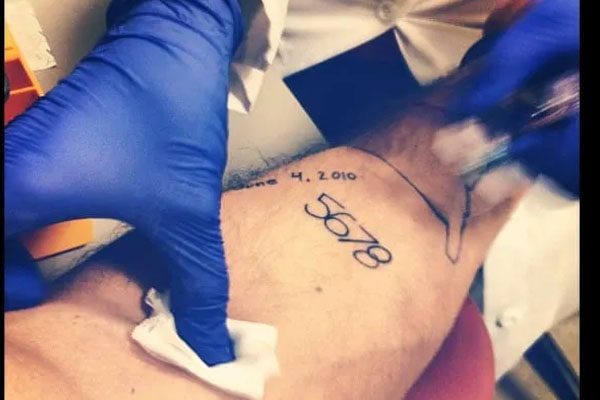 Casey Neistat immortalized his premiered date of his produced show. Image Source: Pinterest.
Under the date lies another tattoo "5678." Moreover, Casey also has a tattoo "30" close to "Always be Closing" tattoo.
Likewise, among many of Casey Neistat's tattoo lies an outline of New York. The concrete jungle where dreams are made and fulfilled, Neistat shared the same story and created a brand for himself.
Thus, to show gratitude toward the city, he has the outline of the dream city and Casey Neistat's home state.
Tattoo From A Former Military Guy
Casey Neistat is an emotional guy and therefore makes an instant connection with any individual. He got himself a big tattoo named " Peony Flower" from a soldier-turned-tattoo artist, named, Roger.
The tattoo was huge, and a plain line works with minimum shades done. Moreover, the peony flower symbolizes the beauty of the transitional nature of our existence. Deep!
Marathon Memories
On Casey's left thigh, he has a tattoo that represents his marathon times and his personal records. He crosses the line once he breaks his PR and confesses that it looks like somebody's sketchbook.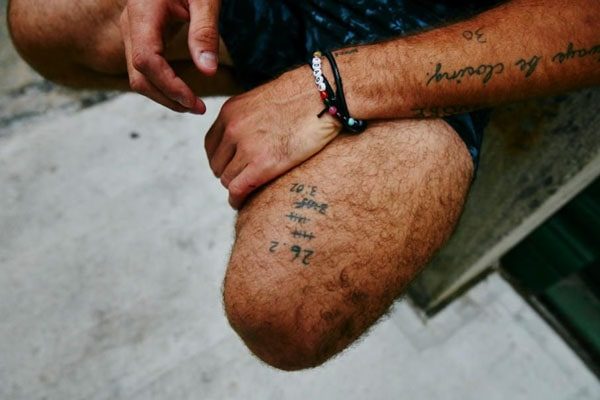 Although it looks like a kid crossing number, Casey Neistat loves to keep track of his marathon times on his skin. Image Source: Pinterest. 
While going through his tattoos, we can see that every tattoo is unique and very raw. Therefore, we can say that the experience and the connection matter to him more than the polished and phenomenal artwork.
Don't Miss To Follow SuperbHub For More Updates On Celebrity News, Entertainment, and Biography.