Lonnie Chavis debuted from hit drama series of NBC's This is Us where he played the role of 9 year old Randall while he was 8 years old. This is Us was the top trending series in 2017. And Randall aka Lonnie attracted everyone's attention through his cute looks and great acting.
No other child could have done justice to the role of Randall as Chavis did. Talking about Lonnie Chavis Parents, Mandy Moore has played a role of mother Rebecca and Milo Anthony Ventimiglia has played the role of father, Jack in the series.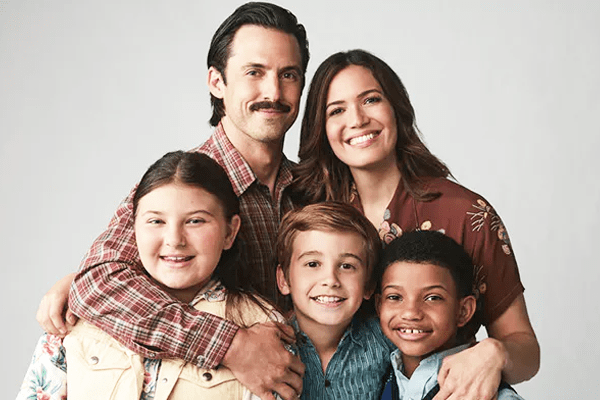 This is Us Onscreen family: Loonie Chavis parents (onscreen) Mother Mandy Moore playing Rebecca, father Milo and two siblings.
Image source: Pure Wow
In an interview, Lonnie Jr said he shares a father-son connection with his onscreen father, Milo on the set. Check out what Lonnie has to say regarding his bond with his onscreen dad.

Lonnie Chavis Parents in real
Lonnie Chavis Jr is the son of mother Najah Chavis and father Lonnie Chavis. He also has two brothers with another brother coming soon to join the family.
Little Randall has a perfect bond with his onscreen family. He has even more for his own. Lonnie Chavis parents have given him all the love, support and encouragement to do his best in the acting industry.
Lonnie writes in his Instagram that he is very thankful to God for having a wonderful family. And he wouldn't replace them for anything, in fact, nothing.
Lonnie was only six years old when his mother Najah Chavis began submitting his form for TV commercials and modeling. Lonnie was passionately trialing for television and movies.
She did so because Najah saw her son's interest to be in T.V. When Lonnie was just four, he pointed out at the T.V. Then he said,"I want to be there."
Those words were enough for the mother to fulfill her son's wish.
After audition, he got a big break at NBC's hit TV series, This is Us and then there's no looking back for him.
Lonnie's father gave him his own name and he is certainly his father's reflection. Chavis loves to spend time with his dad and brothers. Guess what, he loves to wear matching clothes with his dad and bothers too.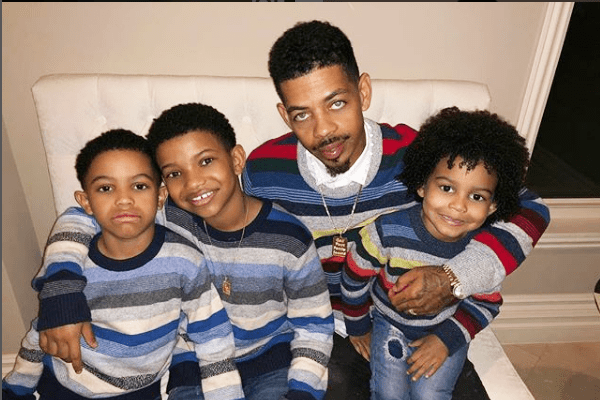 Lonnie Chavis wearing crazy stripes from the Gap. Chavis says he loves matching with his dad and brothers. 
Source: Lonnie Chavis Instagram
Lonnie is making his parents proud
While most of the kids spend their time playing with toys during their childhood, Child actor Lonnie Chavis showed deep interest in acting when he was only four years old.
In 2016, Lonnie made his appearance as Trevor Mooney in American TV series White Famous. Lonnie at the age of ten earned $10,000 for a episode in the series. Lonnie will be seen in the upcoming movie Magic Camp of 2018 according to IMDb. He is known to have earned around $18,000 from his first feature film.
Lonnie Chavis net worth at this age is amazing and his parents can't be happier with his achievement.

Being a minor, Lonnie Chavis parents are handling his finances. Especially, his mom. Najah Chavis is monitoring his accounts while his projects is managed by Randy James Management.
According to Romper, Lonnie Jr is also interested in dancing besides acting he says dancing is another form of communication. He is often teaching and learning new moves on his set he told to Twist Magazine.
Indeed! Lonnie Chavis parents are proud of him.
Lonnie's Kidnapping incident
No one could have imagined that Little Randell was once kidnapped by masked strangers.
According to Abc 7, when Lonnie Jr was eight years old, he was nearly kidnapped by two men who were wearing gloves and mask. Lonnie Chavis parents got scared when they did not get any idea where he was and they immediately called the police for investigation. Lonnie had just gone to throw the trash in the dumpster.
However, Lonnie had managed to run and escape from them and reached to his neighbor who later brought him back home.
For more Entertainment, stay tuned with SuperbHub.