American Actress & Former Model Liv Tyler was born Liv Rundgren Tyler on July 1st, 1977 in East Harlem, New York. Liv's father is the Famous Band Aerosmith's Steve Tyler and Singer Mom Bebe Buell.
After the American Singer, Bebe Buell got pregnant from a brief relationship with Steve Tyler while having a relationship with Multi-Instrumentalist Todd Rundgren. Bebe Buell named the baby after Todd claiming he was the biological father to the Baby Liv for which he paid Liv's Education expenses.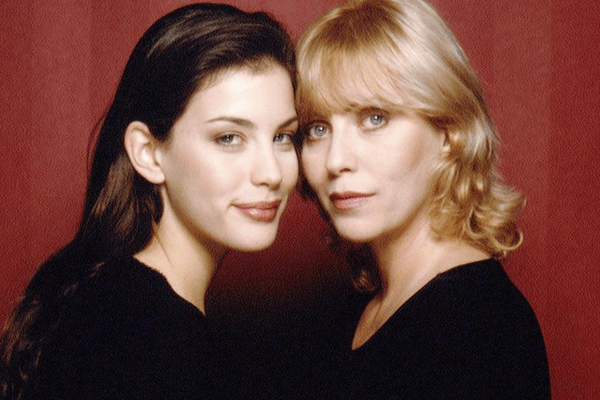 Young Liv Tyler with her mother Bebe Buell
Image Source: Pinterest.
Relationship With Steven Tyler
The American Instrumentalist/ Singer, Steven Tyler is best known for his lead vocals in the Boston based 90's Rock band Aerosmith.
The former Playboy model Bebe Buell met Steven Tyler after she & her then-boyfriend Todd Rundgren went up all the way to Boston for a deal with Aerosmith when the band was considering Todd as a producer.
After Steven Tyler's gentleman gesture when he put his coat over the mud & carried Bebe Buell so that she wouldn't ruin her dress, He had a fling with her to which he fathered the American Actress Liv Tyler who has given birth to three of Steven's grandchildren with husband Royston Langdon.
Close up portrait of Aerosmith's lead vocalist Steven Tyler.
ImageSource: Time.com
Relationship With Mother, Bebe Buell
The Former Fashion Model, Bebe Buell has been associated with many huge music personalities including Mick Jagger, Todd Rundgren, David Bowie, and Steven Tyler.
The Singer, Buell had a baby girl Liv when she had a short time fling with Aerosmith's vocalist Steven Tyler while still being with the famous multi-instrumentalist Todd Rundgren who later ended his relationship with the model after Liv's birth.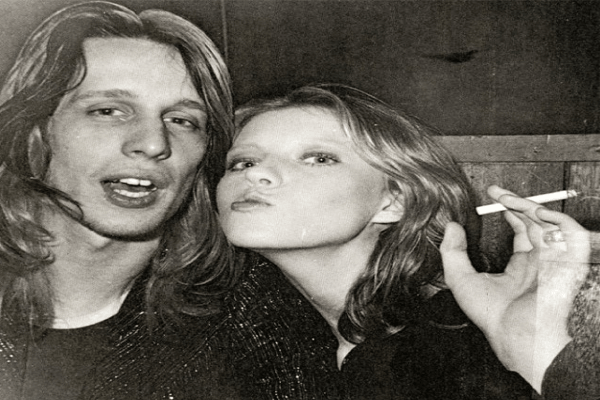 Former Model Bebe Buell with her then-boyfriend Todd Rundgren
ImageSource: Pinterest 
Initially, Young model Bebe didn't want her infant daughter Liv Tyler who is now an American Actress & Model to be associated with Steven Tyler because of his reckless drug addiction which he opened up about on RollingStones.
Liv Tyler's relationship with her parents, Steven & Bebe
At the early stages of her childhood, Liv Tyler thought Todd Rundgren, who was in a relationship with her mother Bebe Buell & also signed Liv's birth certificate. Liv found out that her father Steven Tyler found the resemblance between his three other children & Liz when he met her at the age of eight.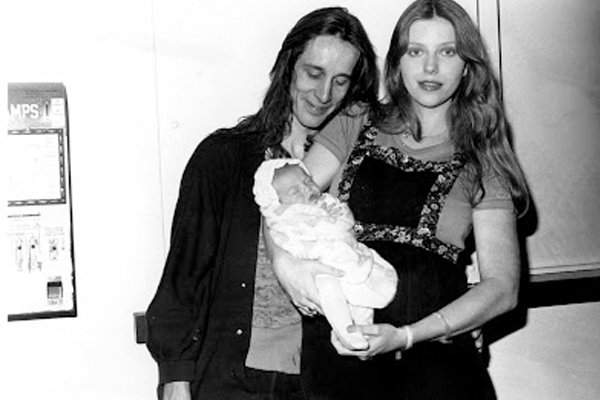 Infant Liv Tyler with her mother Bebe Buell & Todd Rundgren in 1977
Image Source: Pinterest
After learning the truth about her past, Liv Tyler changed her last name to Tyler which was originally Rundgren but kept the former last name as a middle name out of respect. When asked about the truth, Mom Bebe Buell stated that she didn't want her baby to get involved with Steven because of his drug addiction at the time

Liv Tyler's relationship with both her mother & father is very tight. Steven Tyler has featured his daughter on his Band's Music video for the song "Crazy " in 1993 & Aerosmith also featured in songs for the movie  Armageddon in which Liv Tyler was starring. In addition to this Liv has a great bond with her mother, & has appeared in many events with Bebe.
We hope the Tyler-Buell Family remains just as close and brings out more creativity in the Hollywood industry like they always have.
For more Celebrity Entertainment & News, Visit SuperbHub.