Korean actor Song Seung-heon and Chinese actress Liu Yifei are not together as of November 2019. The former couple dated each other for two years since 2015. Unfortunately, the two's break up news popped out in January of 2018. And the news was later confirmed by Song's agency.
What might have happened to their relationship? Let us find out the cause for their breakup. But before that, let's know the two up close and glance at their profile.
Both Of Them Are Actors
Actor Song Seung-heon was born on the 5th of October 1976 in South Korea. He started his early career modeling for the jeans brand named  Storm.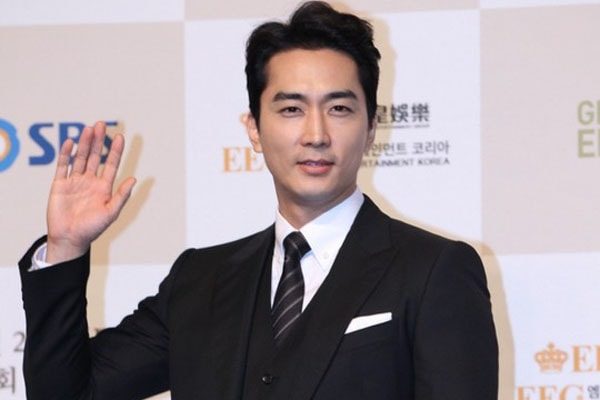 Song Seung-heon is a Korean actor. Image Source: News Naver.
The actor got recognized later to the public for his appearance in the sitcom Three Guys, Three Girls, aired in 1996. Following a year apart, Liu Yifei's ex-boyfriend made his debut as an actor from a movie titled Calla. He acted alongside Kim Hee-sun in the very film.
All the fans of Disney are quite familiar with the name of this actress. Beautiful Liu Yifei received the role of the famous, brave Disney princess Mulan in the movie Mulan which is ought to be released in 2020.
View this post on Instagram
Absolutely gorgeous Liu was born on the 25th of August 1987 in China as An Feng.  Her parents' got divorced when she was quite young at 10 years of age. At the very age, Song Seung-heon's ex-girlfriend started modeling. She also loved singing, dancing, and playing the piano. Liu moved to New York along with her mother in 1998.
Song Seung-heon and Liu Yifei's Break Up
As mentioned before, the former couple of Song Seung-heon and Liu started dating back in the year 2015. The ex-pair first met during the production of a Chinese-South Korean movie titled The Third Way of Love in 2013. The exes worked together in the very movie. The two actors became close to each other in the filming set.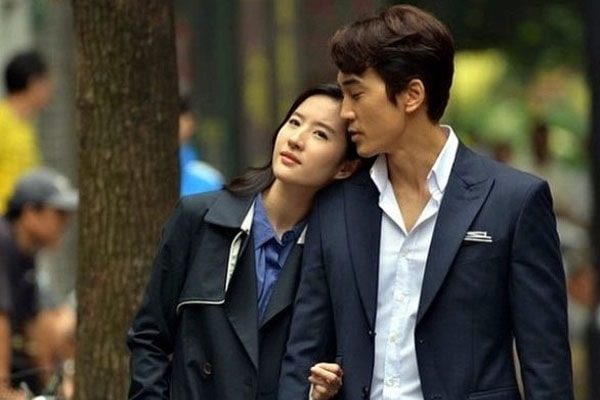 Liu Yifei and Song Seung-heon started dating each other since 2015. Image Source: Cafe Naver.
However, in January of the year 2018, the news about the actors' break up surfaced. The agency of Song Seung-heon confirmed the news and made an announcement about their break up. It was stated that the former lovebirds had broken up naturally due to their busy schedules.
Actually, way before the official announcement surfaced, there were numerous rumors regarding their break up from previous years. Although the agency denied the rumors previously, this time, it was very legit and it did not surprise some netizens.
Now that the Song Seung-heon and Liu Yifei's relationship has ended, both of them are currently focusing more on their careers.
For More News, Entertainment, Biography Keep in Touch With SuperbHub.