Lily-Rose Depp has reportedly broken up with her eight years older boyfriend Ash Stymest. Lily who is the face of a Chanel Fragrance and has amassed a fan base of 3.3 million on Instagram. Captian Jack Sparrow's daughter Rose had been making on headlines after paparazzi spotted her open love affair with British Model Ash Stymest.
Renowned as French- American Actress and Model Lily-Rose and her boyfriend were first spotted in February 2016. Initially, they had a low key relationship and kept their fling quiet before making it public. Lily's father Johnny Depp was not delighted with his daughter's boyfriend Ash who was previously married to model Maille Doyle and divorced in 2013.
Lily-Rose's Boyfriend Ash Stymest not approved by Johnny Depp
Lily-Rose is the first child of Johnny Depp and Vanessa Paradis and its usual for Johnny to be protective of his daughter. Since Lily's Boyfriend, Ash Stymest seems to have a terrible similarity with Johnny in his youth, the tattoos,party-loving, smoking and the rebellious spirit.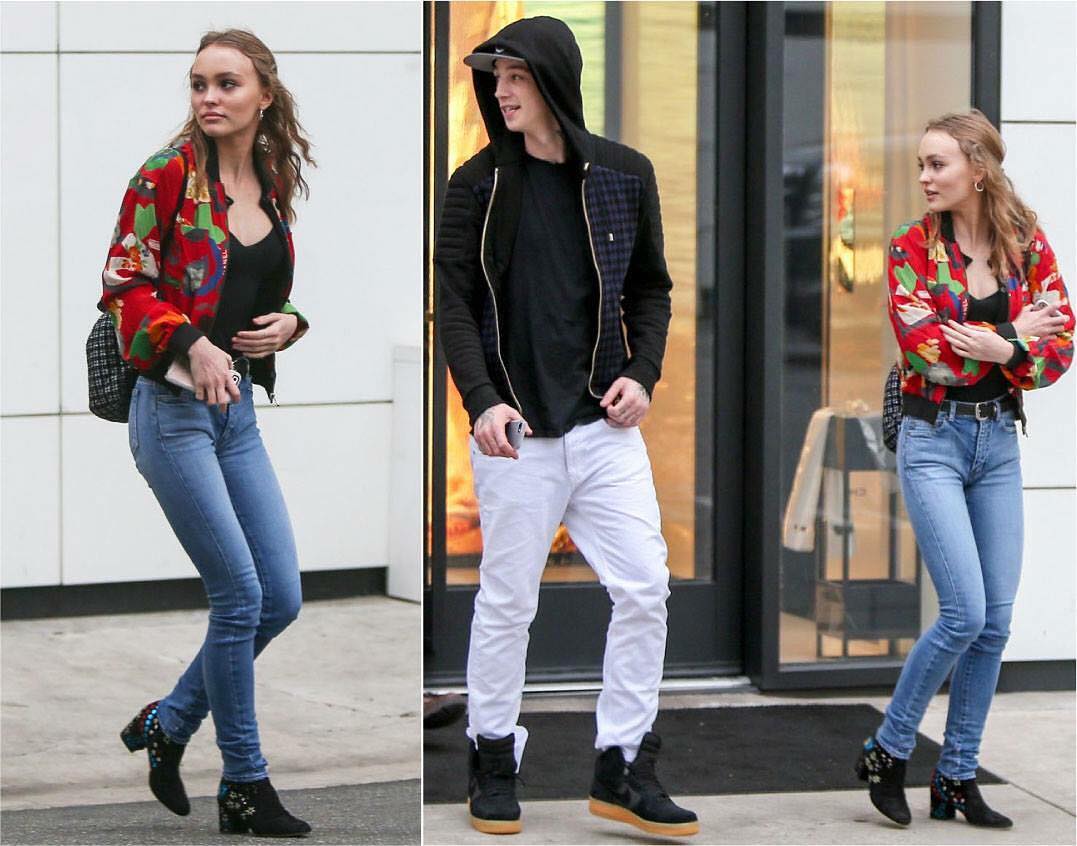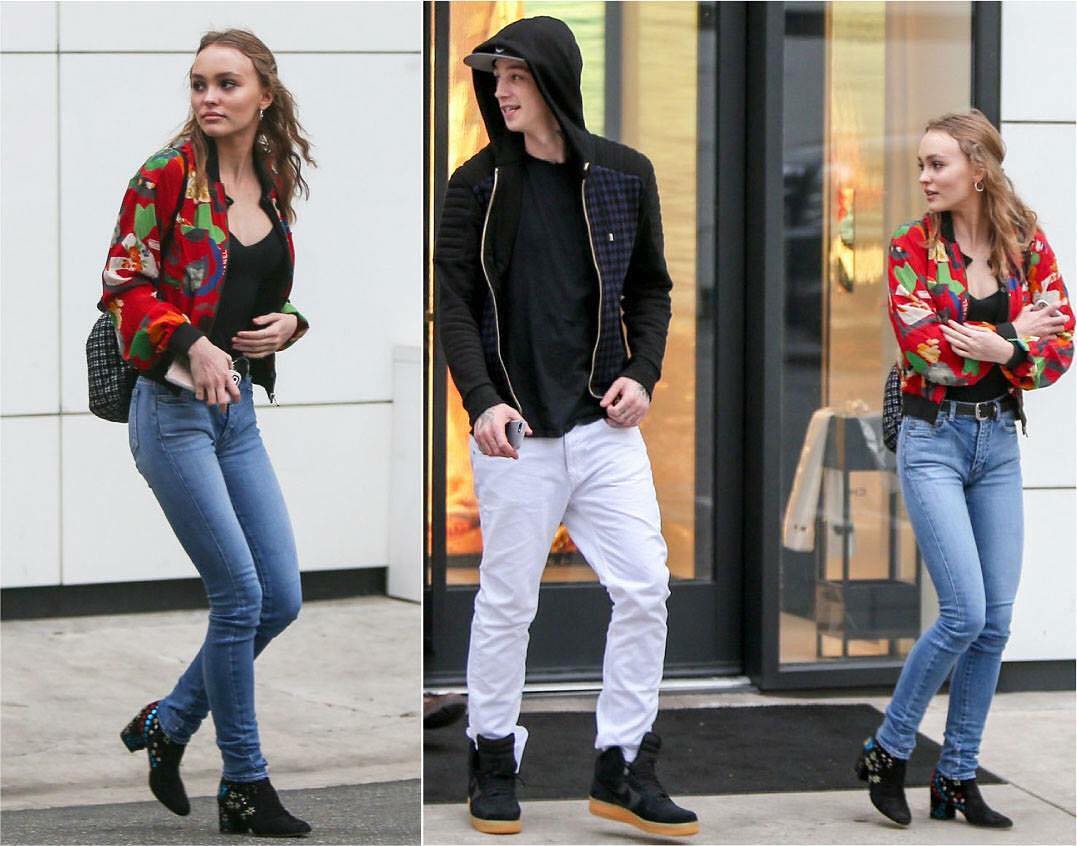 Lily-Rose Depp split with boyfriend Ash Stymest after two years of relationship. 
Image Source: Instagram/ash
As a father, Johnny is getting used to Lily's maturity and blossoming career. The changes Johnny sees in his daughter is something that he didn't expect to happen soon. Speaking to Daily Mail, Depp says that he finds it funny to see his daughter's transformation from a baby to a young woman. It is a coincidence that both Lilly and her mother were approached by Karl Lagerfeld at the same age.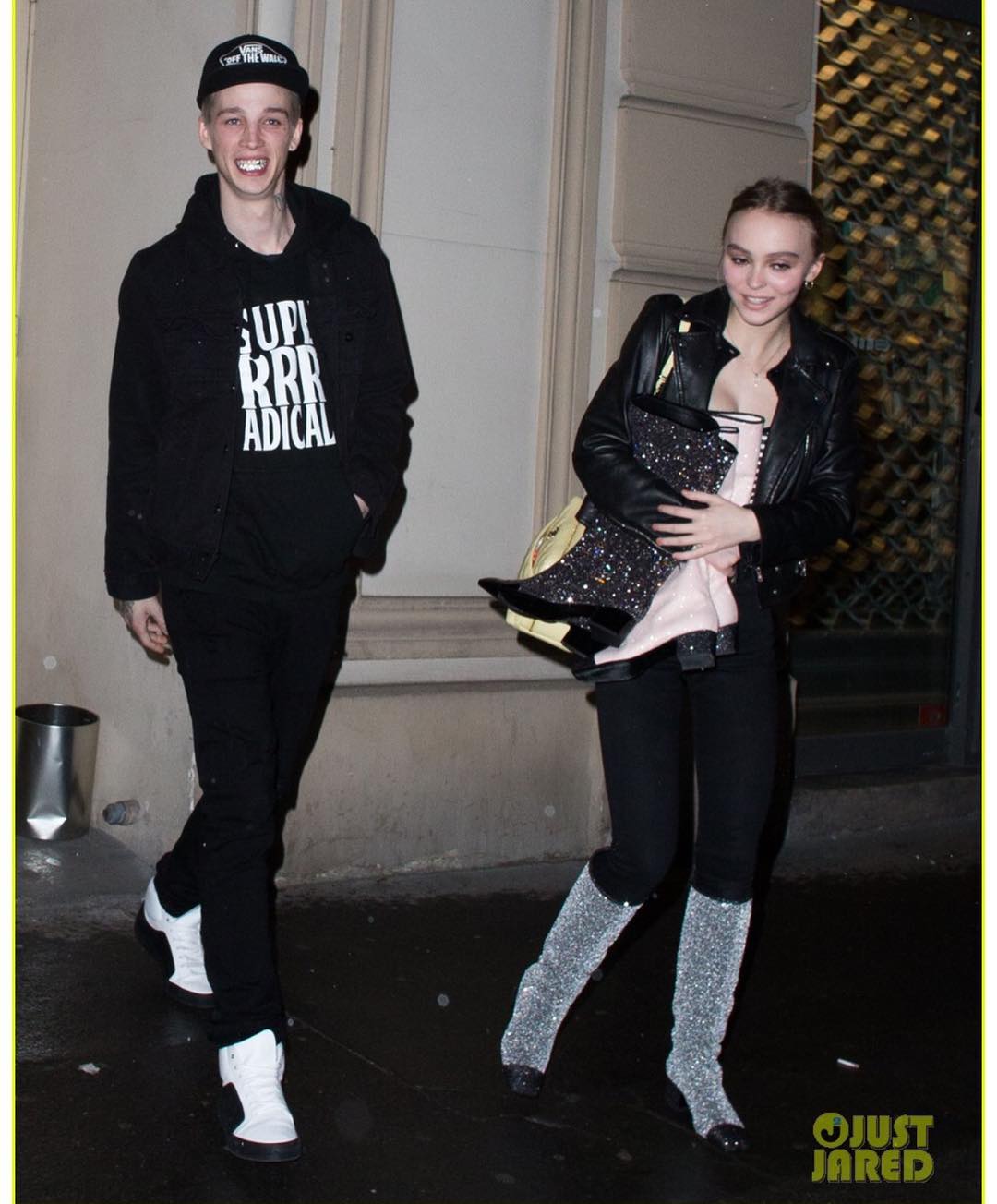 Lily-Rose Depp and Ash Stymest Broke up after two years together.
Image Source: Instagram/Ash
Lily being only 18 years old and dating a 26-year-old boyfriend who also has a daughter from his previous marriage, Depp might have the opinion that it might be too early for Lily to start a family life. Lily was totally in love with her ex-boyfriend Ash Stymest and had moved with him and lived under the same roof.
Lily Rose break-up with boyfriend Ash Stymest 
Lily Rose and Ash called off on their relationship and parted ways on 2018 after two years of dating. The former couple had unfollowed each other from social media and sources confirm that Lily and Ash have called it quit.

Lily and Ash had a career of modeling in career and both were in the developing phase of their career. The former duo had been spotted by the media in many places together. Regarding their split aspiring model, Lily will surely have some positive effect on her career and Depp might have also breathed a big sigh of relief.
For More Celebrity News and Entertainment: SuperbHub.