LHHNY star Juju was born on March 21, 1985, in Brooklyn, New York. she was raised in Miami and move to Orlando when she was 16 with her Cuban parents. An American actress is also known by "The Chocolate Cuban Bombshell"
33 -years-old Juju's real name is Juliet Casteneda. Besides acting she is also a writer. She wrote a book named "Secrets Of Jewel". The talented Juju is also the owner of "Candy Jewels Hair" company.
View this post on Instagram
LHHNY star Juju was in a relationship with Cam'ron who himself is a rapper and actor.
Net Worth and Earnings
There is no doubt that Juju made considerable money all the way. She has got multiple income streams. She earns a lot from Love Hip Hop: New York TV series and has been a continuous casting member. According to Money and hip-hop, Juju makes $15 thousand per episode.
As Juju is the owner of "Candy Jewels Hair Company" she makes huge money from this online business too. In 2012 Juju started company that sells luxurious hair. Juju started her career as a dental assistant and then as a realtor.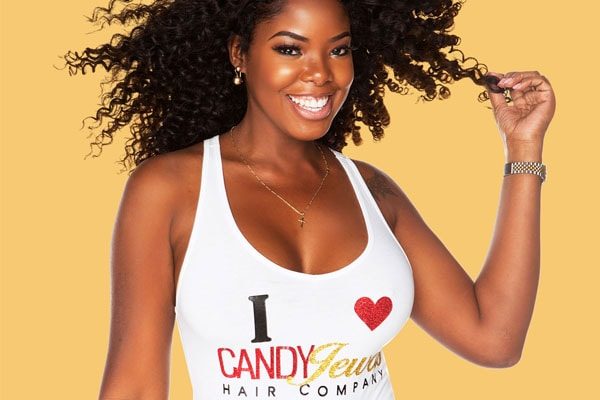 Juju wearing her hair company t-shirt. Picture source: candyjewelshair
The Networth of Juju is estimated to $5 million by looking her incomes from Television, e-business and selling books.
Juju's Secrets Of Jewel
Juju published a book Secrete Of Jewel. The book is based on stories of 13 different women struggling with their relationship. This book got popular and made a lot of profit in Juju's net worth.
Relationship
Actress Juju was dating a famous rapper Cam'ron. Juju met rapper first time in 2002. where they share numbers and later on started dating. Juju and Cam'ron dated over a decade and broke up in 2017. It was publicly revealed that she is single when Cam'ron new girlfriend dissed Juju on Instagram.
Juju and Camron holding hand. Picture source: BET network
Juliet Casteneda has not been engaged with any new boyfriend currently. It looks like it will take some time for Juju to move on. She must be searching perfect boyfriend and could introduce anytime.
---
SuperbHub for News and Entertainment.