Carol Hagen who came into the limelight as the wife of famous Journalist Lester Holt is a licensed real estate agent. Carol's area of specialization includes helping clients relocate and maximize the sale-on or resale value.
Lester Holt's wife Carol has worked in big cities like Los Angeles, Chicago, and New York as a flight attendant.
Carol Hagen-A Real Estate Agent
A Real Estate Agent, Carol Hagen. Image Source:- Twitter
Carol Hagen, who is known as the wife of Journalist as well as the host of NBC Nightly News Lester Holt, specializes in helping clients relocate and maximizing resale potential.
According to her Town Real Estate bio, she also worked in the travel industry and sales and management within the cosmetic industry. Her nature of taking care in understanding the diverse needs of her clients has made her an exceptional listener.
It is known that Carol is also a lover of modern design and architecture as well as an avid jazz fan and skier. She currently earns a living as a real estate agent.
Lester Holt and Carol Hagen Relationship and Marriage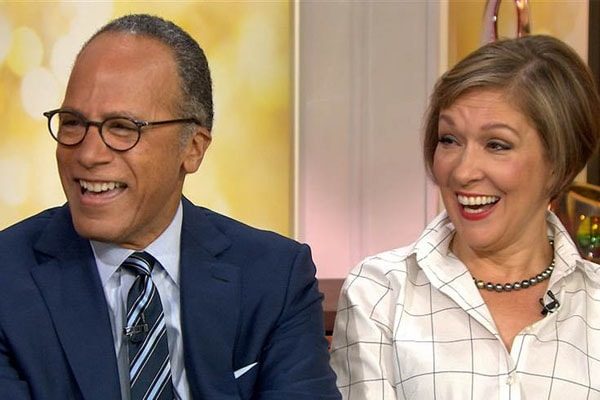 Carol Hagen with her husband Lester Holt. Image Source:-Heavy
When Carol and Lester met in 1980, she was working as a flight attendant in New York. Lester was studying at California State University when they met.
Carol and Lester began dating and tied the knot after two years of dating in 1982 when Lester was already employed in New York City.  As of now, Carol is known as a real estate agent and currently works at Halstead Property.
Lester Holt-Carol's husband
American Journalist Lester Holt is a full-time anchor of NBC Nightly News who hosts the weekday edition of NBC Nightly News, Dateline NBC. Lester worked as an anchor, reporter, and correspondent for 19 years. In 1981 Lester was employed as a reporter for WCBS-TV in New York City.
Follow SuperbHub for more News and Entertainment.