The American actress Leah Remini is happily married to Angelo Pagan since 2003. Their long years of contented marital relationship has blessed them with an adorable daughter named Sophia Bella Pagan. Moreover, Leah Remini is also step-mother of Pagan's three sons from his first marriage.
Leah Remini's husband, Angelo Pagan already had three children from his previous marriage. But it did not affect Leah Remini. Pagan's past relationship has not done any harm to their marital bond. They love and support each other and they are happy for having each other as husband and wife.
Leah Remini married to Angelo Pagan
The anti-Scientology activist Leah Remini met actor Angelo Pagan at a Cuban nightclub restaurant called El Floridita. The two fell in love with each other and began dating since then. After a long relationship of almost six years, Pagan proposed Leah with an engagement ring on the Christmas Eve of 2002.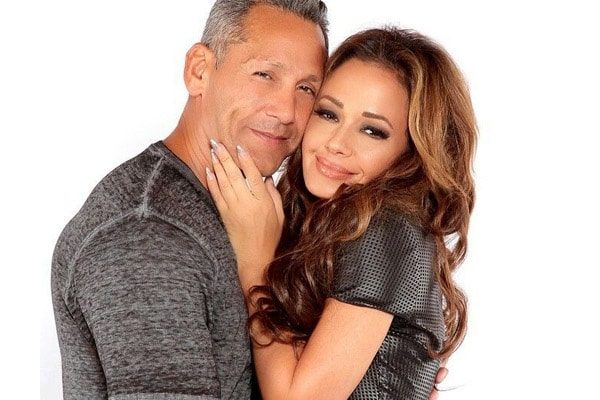 Leah Remini and Angelo Pagan are in a happy marital bond since 2003 and they are happy with each other. Image Source: Pinterest
After the engagement ceremony in 2002 in a Los Angeles Restaurant, the couple tied their knot in 2003. They pronounced each other as wife and husband at Bellagio Hotel in Las Vegas. VH1 filmed the whole wedding ceremony of Leah Remini and Angelo Pagan for a TV special Inside Out.
Back in 2015, Leah Remini called her husband a 'Serial Cheater.' But that does not mean she wanted a divorce with her husband. To be sure, it does not seem as if Pagan ever cheated on his wife. Hence, there is no any news regarding these romantic couple's relationship being in a verge of separation.
Leah Remini's kids
The wife of actor Angelo Pagan Leah Remini welcomed her first child, a daughter Sofia Bella Pagan on 16th June 2004 in the Los Angeles. Sofia Bella's birth was also recorded by the same VH1 special which had filmed their marriage. The Couple's baby girl weighed 6.4 pounds and measured 18 inches during her birth.
View this post on Instagram

Besides being a baby mama of Angelo Pagan's daughter, Leah Remini is also step-mother of three sons from Pagan's previous marriage. Despite being a step-mother she treats all of her step-sons like her own. Among the three, Alex Pagan is more close with Leah and Angelo. Leah's spouse Angelo Pagan frequently posts photos with his son Alex on his social pages.
Angelo Pagan meets his boys often. Image Source: Instagram/ Angelo Pagan
Visit SuperbHub for other Celebrity Entertainment.