"Back in my day, I and my ten siblings had a lot of fun." Something your grandparents may have said as well. It was quite common for people to have a number of kids back in the early to mid-1900s. This, however, is not often the case today. However, there are a few families that are an exception to this modern family rule.
One of these families is the Bates family, filled with 19 siblings related by blood. It would be an understatement to say that this family is famous. So when one of the kids, Lawson Bates, was rumored to be with someone, fans were ecstatic. Young Lawson was especially linked with one girl, let's find out who she is and if Lawson was linked with anyone else.
Who Is Lawson Bates' Girlfriend?
As stated, Lawson is part of a big family, and a number of his siblings have become parents themselves. As such, it was just about time before rumors of Lawson Bates' girlfriend started popping up.
This hopeful girlfriend also happened to be from a big family, boasting the same number of siblings in her family as Lawson's. This person is Jana Duggar. The two families were friends for years, and the two hopefuls seemed to know each other for quite a while.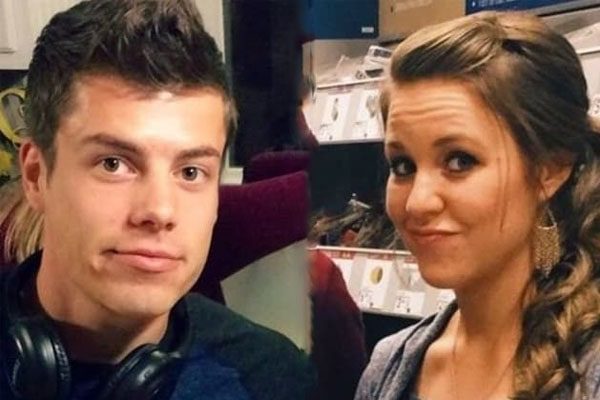 Lawson was rumored to be dating Jana Duggar. Image Source: Pinterest.
Jana Duggar's family is also quite well known as they are the stars of their own show. And maybe these stars will see a new relationship blossom into a beautiful one.
What Started It All?
Sure, friends have a couple of things in common, and such is also the case with Jana and Lawson. But that reason enough cannot be considered to be the reason for getting together. So, what started it all?
It all began with one fan saying that the Duggars get on social media when they are announcing a courtship(Duggar version of dating). And when Lawson made a comment that seemed somewhat flirty, it freaked fans out. Since then, fans were speculating that the two were in a relationship.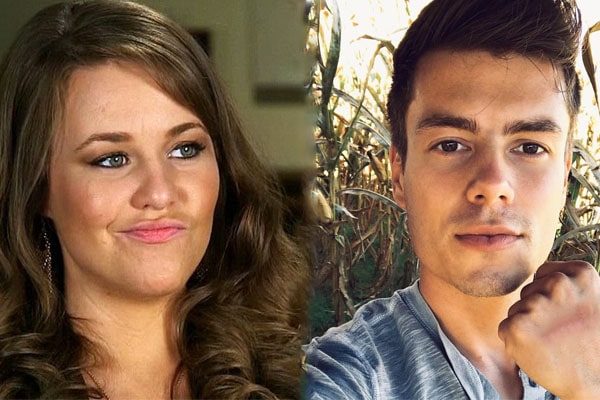 Many facts were leading fans to believe that Jana and Lawson were together. Image Source: Pinterest.
This was further backed by another event. Lawson Bates made a post on Instagram, which was deleted quite quickly. But he wasn't quick enough. Some fans saw the post, and with the rumors going about, it made fans quite certain of a relationship.
What Does The Family Say?
When a couple starts going out, more often than not, the family knows about it. And when the person happens to be the son of a friend, it is hard to keep it a secret. So what does the family of the rumored couple in question say?
More than once, both Bates and Duggar's family have made a comment on these rumors. Even Jana Duggar's sister Jessa Duggar has confirmed that the two are just friends and that her family's Instagram fact just happened to be coincidences. Despite this comment, it seems that the answer did not satisfy the fans.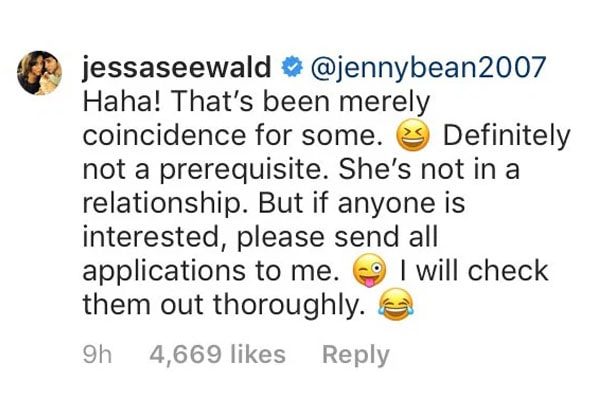 Jessa's comment does not satisfy the fans. Image Source: Pinterest.
In one of the comments on the Duggar's family blog, one fan thinks that if Lawson Bates were dating anyone, it would be Emily Ann Roberts. Lawson and Emily have been making music together for some time, but this couple might never get together. The main reason being Emily Ann Roberts engaged to her longtime boyfriend, Chris Sasser.
Furthermore, Lawson headed to Instagram on Valentine's Day, declaring to his fans that he is still looking for 'the one.' While some fans hope that Lawson and Jana start going out together, Lawson Bates' mother for one, has found no one good enough for her son.
All of this goes to say that Lawson Bates' girlfriend is someone who has yet to introduce herself. Lawson and Jana are both single, and maybe soon, both of them may find their loved ones.
Stop By SuperbHub For More Updates On Celebrity News, Entertainment, and Biography.