Lauri Carini is the wife of the American TV personality and Master Car Restorer, Wayne Carini. Chasing Classic Cars TV series host, Wayne Carini is best known for his love of cars and has a massive car collection with him. Wayne and Lauri are happily married for over three decades since 1980 and are blessed with two adorable daughters.
The couple possesses infinite love and care in the relationship and always show great support towards each other. Despite knowing the fact, that Wayne first love is Cars, the duo never argued regarding each other professions. Wayne has also proved himself of being a devoted lover to wife Lauri and caring father to daughters, Lindsay and Kimberly.
Lauri's Married life with Wayne
The Soulmates, Lauri, and Wayne tied their knot in 1980 in a private ceremony where only a few friends and relatives were invited. Moreover, the couple is seriously into the marriage relationship for three decades and falling strongly with each other. Consequently, the lovers celebrated their 38 years of happy married life in the year 2018.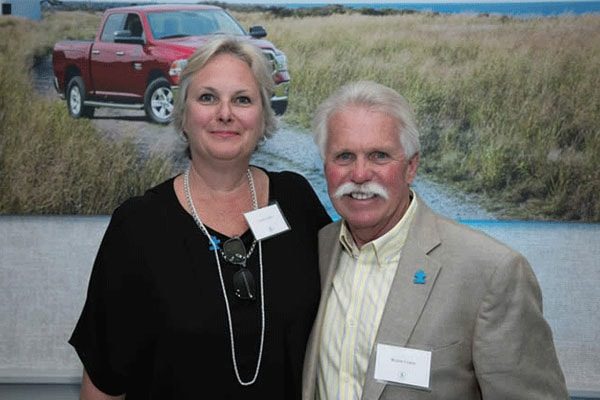 Lauri Carini and Wayne Carini are living blissful married life together.
Image Source: summercamps
Lauri and Wayne have never been in any controversies and rumors regarding their relationship in media yet. The couple never had an extramarital affair and stood for each other in every difficulty. Besides that, Wayne has been a responsible father to his daughters making them socially and financially secure with his adequate amount of care and earnings.
Family life with Kids
The Couple, Lauri and Wayne are loving parents of their two daughters, Lindsay and Kimberly. The family lives in Connecticut in a log house built by father, Wayne 33 years back. However, the elder daughter, Kimberly is suffering from a state of developmental disorder, Autism.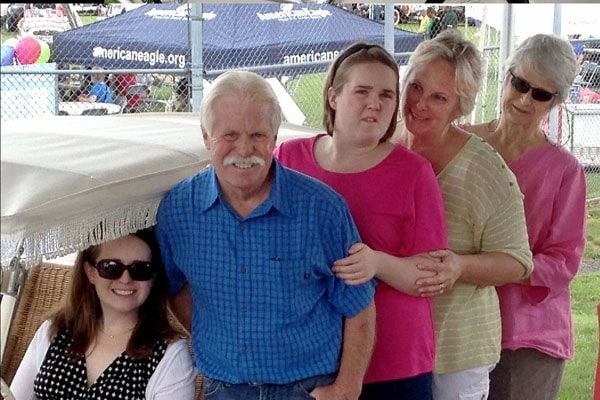 Lauri and Wayne, spending quality moments with their daughters, Lindsay and Kimberly. Image source: Klingbergnews
Wayne and Lauri lives a private life and never shares anything regarding their personal life. Moreover, they have equally managed their professional as well as personal life. The husband helps the family in financing whereas the wife carries outs the households works and looks for kids. Wayne is currently part of the famous TV series, My Life Chasing Classic Cars.
Daughter's Health Issues
The daughter of Wayne Carini, Kimberly Carini is diagnosed with a disability named, Autism for two years of age. Autism is a developmental disorder which causes severe problems in social interaction and communications as well as possesses restricted and repetitive behaviors. As a result, the family shows great attention and care towards Kimberly and always look out for her works.
Furthermore, Wayne got inspired by her daughter's health and started doing fund-raising events for children who need special attention. Besides that, he does charity works and donates his large part of earnings for research to find a cure for Autism.
SuperbHub for News And Entertainment