Laura Perlongo is the wife of Nev Schulman, the host of MTV's show Catfish. She is a freelance copywriter and photographer who rose to fame after being in a romantic relationship with Schulman. Perlongo is also a popular Instagram Star with 198k followers in October 2018.
The partner of Nev Schulman, Laura Perlongo was born on 6th September 1985 in Massachusetts, United States. Perlongo completed her degree in commercial and art from Boston University in 2007. After graduation, she served as a writer for Haute Living Magazine for some period.
Read on to find out more about the wife of Nev Schulman.
1. Laura Perlongo married Nev Schulman back in 2017
The multi-talented lady Laura Perlongo tied her knot with an American actor and TV host Nev Schulman on 22nd July 2017. Perlongo and Schulman were engaged back on May 2016.

The romantic marriage ceremony took place in the backyard of Nev's father's home in the Hamptons. The renown YouTuber Casey Neistat made the wedding ceremony official. The couple's baby daughter Cleo James Schulman served as a flower girl.
2. She wrote a blog about her Pregnancy
Schulman's spouse Laura Perlongo wrote a blog about what it is like dealing with the pregnancy. She wrote her entire experience from the night she took a pregnancy test and what her friends said about it. Both Schulman and Laura kept the link of the post on their respective Instagram profile.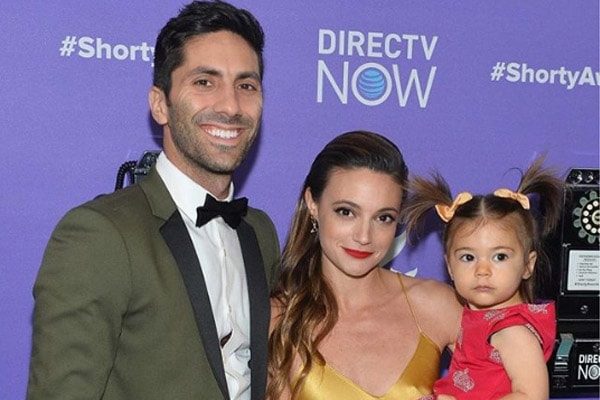 Perlongo attended an event with her husband Nev Schulman and daughter Cleo James. Photo Source: Instagram/ Laura Perlongo
Laura Perlongo welcomed her daughter Cleo James with partner Nev Schulman on 21st October 2016.
3. Nev Schulman once gifted her a toilet seat
In an Interview, Laura Perlongo revealed that Schulman once gifted her a toilet seat. Nev Schulman added that Laura's old toilet seat was all gross, chippy and disgusting. So, he gifted her a new one to replace it.

4. She did Bachelors in two subjects from Boston University
According to Laura Perlongo's LinkedIn profile, she did BS in Commercial and Advertising Art with the highest distinction from  Boston University. Also, she did BA in Social Psychology from the same university.
5. Laura Perlongo is also a member of Catfish Cast
Perlongo also stars the MTV's show Catfish alongside her husband Nev Schulman. She substituted the longtime host of the show Max Joseph from 18th July 2018, Wednesday. Before this, she used to appear in the show either by video chat or in person.
Visit SuperbHub for other Entertainment articles.