90 Day Fiancé's couple, Larissa Dos Santos Lima and Colt Johnson, continue to make spicy headlines. Well, this time it's not about Larissa Dos Santos' secret children with her ex-boyfriends or about her being in jail for committing domestic violence. Surprise! Colt Johnson's marriage with his now ex-wife Larissa Dos Santos is officially ended, after filing for divorce three months earlier.
The news of the former lovebirds' nasty split, which made headlines on May 1st, 2019, was a bombshell revelation to their fans. Colt and Larissa's divorce, after just 11 months marriage, got everyone talking about the former couple's rollercoaster married life and relationship with each other.
Colt Johnson And Larissa Dos Santos' Divorce Finalized After Messy Legal Battle
According to official court documents, 90 Day Fiancé's star celebrities Colt Johnson and Larissa Dos Santos Lima have reached an agreement. After a messy legal court battle in a Nevada court, the pair have come to a mutual understanding and are ready to respect each other's boundaries.
According to the settlement papers, Larissa and her ex-partner Colt have decided to make peace with each other and leave each other alone after they part ways. Further, the agreement states that Colt and Larissa won't have to pay any "support" of any kind, such as spousal support money. The former husband and wife also won't have to divide up their assets, income, and debt. Well, that's quite a relief for the ex-couple.
Colt Johnson's Relationship With His Ex-Wife Larissa Dos Santos Lima
Colt Johnson had tied the knot in June 2018 with Larissa Dos Santos Lima in front of a dozen cameras in the TLC show, 90 Day Fiance. However, as we can see, the couple's relationship started getting bitter, with frequent cases of domestic violence.
Just months after their wedding, in January 2019, Colt's then-wife Larissa posted pictures on her social media showing cuts and scratches on parts of her body. At the time, Larissa claimed her husband Colt had a violent outburst, in which he attacked Larissa, leading to cuts on her face.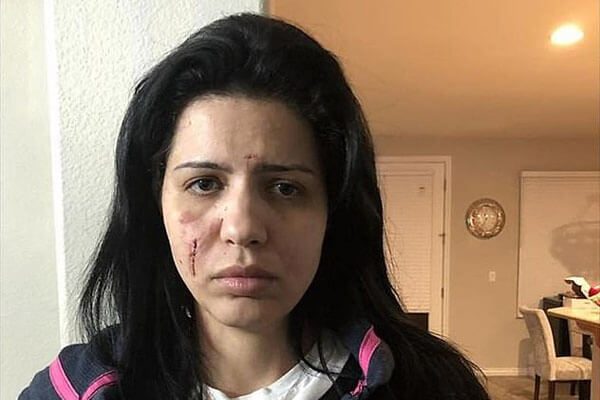 Larissa Dos Santos with cuts on her face; allegedly attacked by her now ex-husband Colt. Image Source: Daily Mail.
Colt, however, has denied any domestic violence charges alleged by his ex-wife Larissa. Ironically, Larissa was later arrested for inflicting domestic violence on her husband and subsequently spent some time in jail. In other news, Larissa is currently dating her boyfriend Eric. She says her new romantic partner is a "major upgrade" from her allegedly abusive ex-husband.
View this post on Instagram
However, Colt and Larissa have left behind them these events of the past. By signing their divorce papers, the two have further agreed not to defame, slander, or hurt each other.
Keep connected with SuperbHub for more News, Entertainment and Biography.