Is Kristen Doute still dating her boyfriend Brian Carter? This is the question many fans of the reality TV series Vanderpump Rules are curious about. Well, it seems the actress has split up with her boyfriend of three years, Brian.
Kristen Doute's current dating partner is a subject of speculation from her fans. All we know from her social media updates and TV interviews is that Kristen Doute is SINGLE! She is open to dating a handsome young man who loves and cares for her.
Kristen Doute And Brian Carter's Relationship
Kristen Doute's relationship with her ex-beau Brian Carter has always been full of turmoils and inner conflicts. On the outside, Brian is a sweet guy and a loving boyfriend. However, Kristen would constantly complain that her boyfriend abused her and hurt her feelings. Kristen, who dropped $2 million on a Los Angeles home in April this year, was "sick of Brian's sh*t", as she put it.
View this post on Instagram
The ex-duo had been in a romantic affair for almost three years. Carter and Doute initially met on Bumble, a dating app like Tinder. Moreover, Carter was friends with some of Doute's close pals for years, Katie Maloney-Schwartz being the most prominent. This led the now former pair to immediately click and start living together.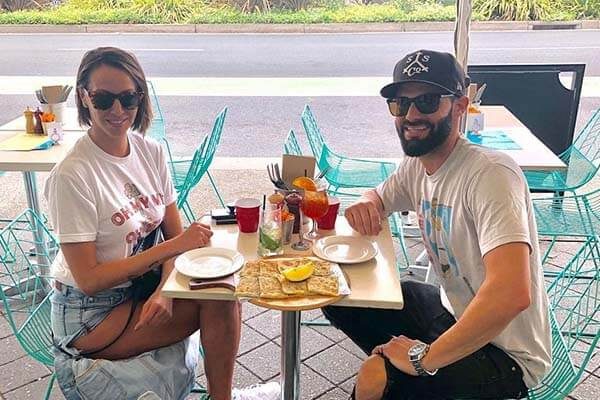 Kristen Doute was previously dating her boyfriend, Brian Carter. Image Source: Brian's Instagram.
At the beginning of their relationship, both Carter and Doute admitted to having issues. The ex-couple was very demanding and controlling at first. They very much wanted to work on their relationship problems, but it was too late.
Now the former lovebirds have parted ways and will be starting a new life on their own. Hopefully, Kristen and Brian will find a new partner for themselves.
Reason For Kristen Doute's Breakup With Brian Carter
The Real Housewives star has already revealed the reason for her breakup with Brian. On a talk show hosted by Andy Cohen, Kristen said that she was finally single. When asked about her relationship with now ex-boyfriend Brian, she told that he used to "bark at her", "raise his voice" and "cuss at her", among other things.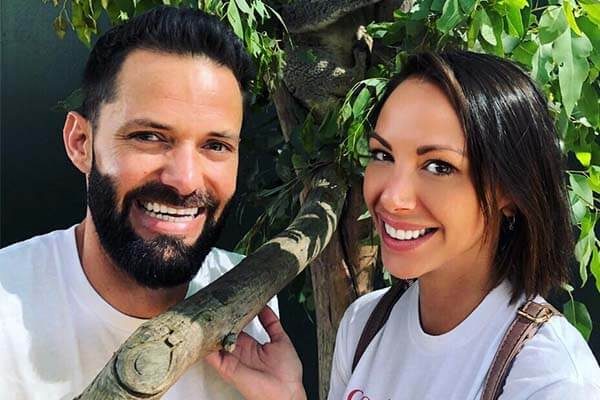 Kristen Doute dumped her boyfriend Brian Carter after relationship issues. Image Source: Kristen's Instagram.
As such, Kristen's decision to split with Brian has been cheered by her fans, who wish for her physical and mental well-being. Furthermore, she said that Brian always whined about his problems all the time. In her own words, the first thing he did when she came home was shout at her for 20-30 minutes. Certainly, Kristen was tired of Brian's b***sh*t and broke up with him.
Keep connected with Superbhub for more News, Entertainment and Biography.