The famous American Chef Anne Burrell got engaged with his long-time partner Koren Grieveson at the end of 2012. She announced her engagement with Koren on New Year's Eve of 2013. So, let's find out about this lucky fiancee of Anne Burrell.
Koren Grieveson, the fellow Chef of Anne Burrell is a South African born in the 1970s. Koren grew up in Angola but later she settled in the United States along with her mother and sister. Maybe it was fated the two lovebirds to meet in the US.
Koren Grieveson, fiancee of Anne Burrell
Lesbian Couple Karen Griveson and Anne Burrell got engaged in 2012. Anne Burrell revealed about their engagement at the end of 2012. The duo was dating each other for a couple of months before their engagement.
Before Engagement, Koren Grieveson moved to New York City from Chicago to live with Anne Burrell. It has been almost six years of their engagement. But due to their busy schedule, the engaged couple is not getting time to tie the knot.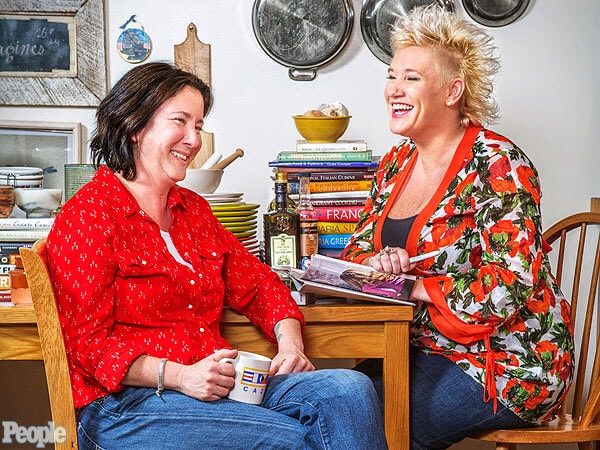 Anne Burrell and her fiancee Koren Grieveson are living together in the New York City. Image Source: Tumbler
Some facts about Karen Grieveson
Koren Grieveson served in the military for eight years before rising as a renowned Chef of the United States. Grieveson worked as chef de cuisine at Blackbird and Avec during the initial phase.
From the career as a Chef, Grieveson has got the title of "Food & Wine Best New Chef". Moreover, she earned a James Beard Award or Best Chef: Great Lakes when she was in Chicago.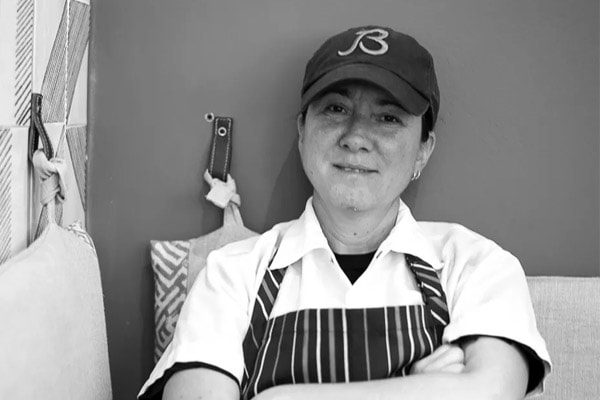 Karen Grieveson served in the United State's military service for eight years. Image Credit: Eater NY
In a meeting with Food and Wine Magazine, Koren revealed the reason behind joining the U.S. Army. She wanted to drive the military jeeps from the age of 17. She feels proud for being a part of the military of the United States.
Some interesting facts about the fiancee of Anne Burrell, Koren Grieveson includes;
Karen did catering for Rock and Rolls bands after leaving the military service.
Grieveson's father was in the poultry industry.
Before moving to the United States, Koren's family lived in Brazil, England, and Iran.
Karen Grieveson has tattoos on both of her hands.
Visit SuperbHub for other Entertainment articles.