The world is moving a lot faster than we would think. Straight marriage was the only thing that was allowed and now society is slowly accepting the marriage between LGBTQ. All of this change happened in less than 50 years.
There are stars who are now comfortable coming out without needing to worry about losing their viewers. One of these stars is Dave Rubin. Let us know more about his husband, David Janet.
Who Are Dave Rubin And David Janet?
In case you did not know, Dave Rubin is the host on the talk show The Rubin Report. Gaining popularity extremely quickly, the host gained a great number of fans. He took this opportunity and just about 4 years ago, he revealed how he was engaged to his boyfriend, David Janet.
David Janet can be said as "the man behind his man" and acts as the executive producer for his partner's YouTube channel. Dave Rubin's husband, David Janet was together with the YouTuber long before he earned fame.
How The Pair Got Engaged?
As mentioned earlier, the pair of Dave Rubin and David Janet has been in a relationship long before Dave earned his fame. At around the end of November 2014, the pair went to a Fleetwood Mac concert held at The Forum in Inglewood. It was Dave Rubin's husband David Janet's favorite band and popping the question during the song "Dreams" seemed the perfect moment.
View this post on Instagram
Hardly anyone would deny the proposal at such a great time. The lovely duo then ended up tying the knot on August 27th, 2015 and has since been living a great life together.
What Has The Pair Been Doing?
Since their marriage, the couple of Dave and David have been doing great not only in their marriage but also on YouTube. Although from behind the scenes, the talk show might have been incomplete without Dave's beau David Janet.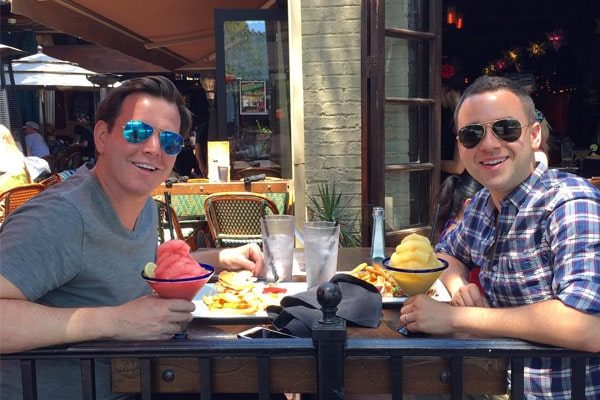 The married duo of Dave Rubin and David Janet love spending time together. Image Source: David's Twitter.
From getting new guests and hitting 100,000 subscribers, the duo has come a long way. Not only did their YouTube channel get 1 million subs but shortly after ended up with more than twice the amount. The current count exceeds 2.35 million and it's only going to increase.
What The Future Holds
The future is something no one can predict but there are many things that have a good chance to come true. One of these is a great life for both Dave and David.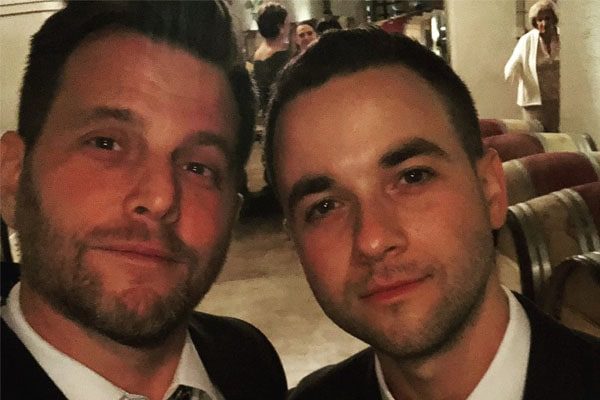 Fans hope that the duo's marriage lasts for a long time. Image Source: Dave's Twitter.
So far, the couple has lived a wonderful marriage. There are many fans who would agree that they will stay happily married. But that is not the only thing fans wish. Seeing how they have been married for about 5 years, fans are expecting an adoption. A kid might be the only thing that could improve the wonderful family that they are.
For More Updates On Articles, News, Biography, and Entertainment visit SuperbHub.