Chance The Rapper's girlfriend Kirsten Corley turned into his fiancé on the 4th of July 2018. Chancelor Johnathan Bennett aka Chance The Rapper has got a daughter named Kensli Bennett with beau Kirsten. He confirmed that his baby mama said yes over his Twitter account.
Chance the Rapper's relationship with Fiancée Kirsten Corley
Chance and Kirsten Corley began dating from 2013. The cute couple kept things relatively private. Corley has appeared in Chance's Instagram several times. Whenever the rapper features his beau Kirsten on his Instagram he writes cute and lovely captions.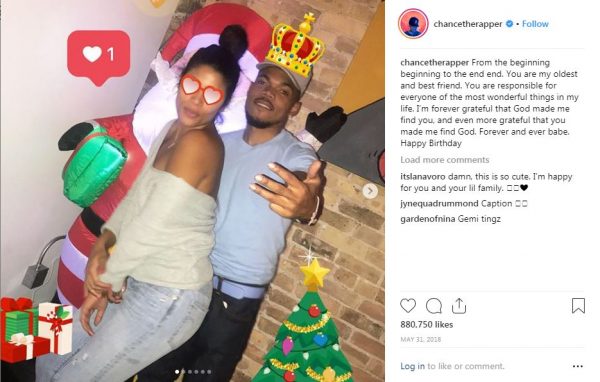 Chance The Rapper and his fiance Kirsten Corley have an amazing relationship. Snap Source: Chance The Rapper/Instagram.

One of the most adorable posts includes a birthday post. Chance had mentioned that Kirsten is his best friend. He gave her the credit of being responsible for the most beautiful things in his life. Chance also thanked God for giving him the best partner.
It is assumed that in September 2015 Chance the Rapper and Kirsten Corley separated shortly after their daughter Kensli was born. After a long time in  February 2016, Corley asked for child support. She claimed that she was the sole caretaker of the child. She wanted  Chance the Rappers to be involved in the child care.
Later that year the two parents worked out a co-parenting schedule. The IBTimes mentioned that the couple officially moved back together in January of 2017. It was a stressful time for Chance and his family, but their bond is growing stronger after the long, devastating break.
View this post on Instagram
Chance had posted a photo of himself with Corley and Kensli with a caption saying that they will always remain a family.
The proposal went well, and the couple's relationship has never been better. The couple likes keeping things private. The chemistry between Chance and his partner Kirsten cannot be ignored. Let's see how much of a grand wedding Chance will have with his net worth of $27 million.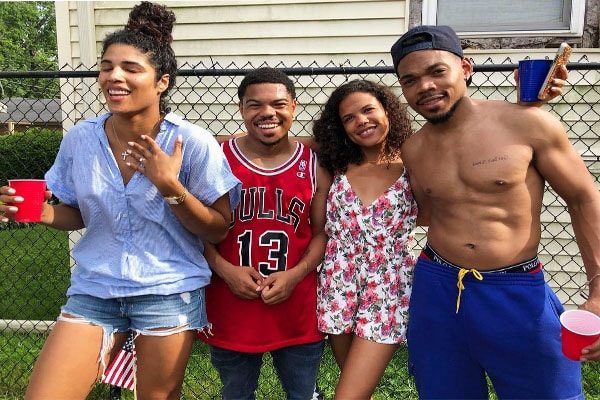 Chance the Rapper had got down on his knees. He confirmed that Kirsten Corley said yes via Twitter. Image Source: People.
Some Facts About Chance The Rapper's Fiance Kirsten Corley
Kirsten Corley is a former model.
She is Chance the Rapper's fiancée and was his long term girlfriend.
Corley is the mother of Chance the Rappers daughter Kensli
Chance gives Kirsten shout-outs on social media appreciating her as she inspires him.
For more Celebrity News, and Celebrity Entertainment visit SuperbHub.