Picture Credit: Los Angeles Times
And the comedian-actor Kevin Hart became a father again. This is his third child. Have you seen a father not excited about being a dad? You would probably answer a big No!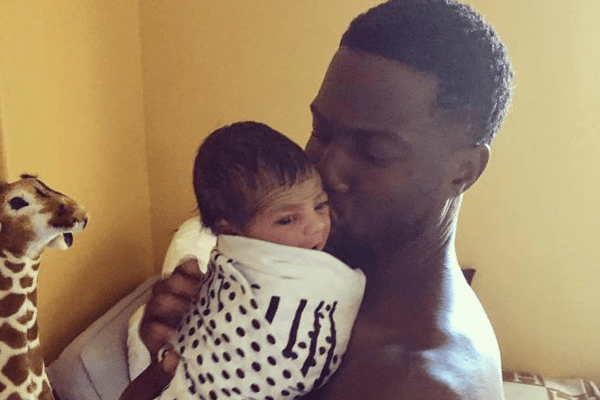 Picture Credit: People
But Kevin Hart wasn't excited at all about being a new dad.
He was the anchor of the Saturday Night Live this week. During the show, he revealed that after the birth of his son Kenzo Kash, he admitted, "I wasn't excited about having a baby in the first."
At first, when Kevin and Eniko had the plan of having a baby, he said he wasn't thrilled. He was really confused. He didn't know if it's the right time for having the baby. "That's my honest opinion, don't judge me," he said.
On explaining the actual reasons, he revealed that he wasn't excited because he already had two babies beforehand.  "I told Eniko, Babe, We got the best of both worlds – Heaven and Hendrix. I did it. We married,  so eventually, those babies are your babies too.' "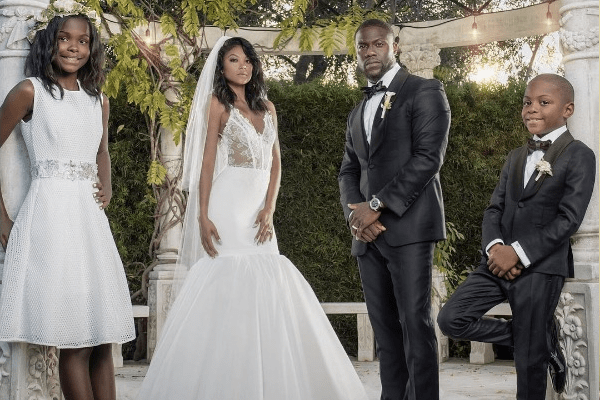 Picture Credit: When love was real
But Eniko wasn't satisfied. The comedian answered by saying, Eniko responded, "I know, but Heaven and Hendrix are old. I need new."
Kenzo Kash is only two weeks now and Hart is already worried about handling the baby over next 2-year.
"I never wanted to deal with that 2-year-old age again, that was my panic fear. You gotta have a hell of patience to deal with a small baby," he said. "Just have a glance, the only thing you do is repeating same activity to a 2-year-old child."
On Friday, the Jumanji star disclosed the annual Hart Christmas card, where a baby boy was framed in the portrait the annual Hart Christmas card, which marked his baby boy was also framed in the portrait. And to cherish the happy occasion, the Harts put the frame into a blockbuster movie poster.
Also See: Kevin Hart in New Music Video on Cheating His Wife
In the photo, Kelvin, and Eniko were dressed in a really formal dress, holding newborn son. Heaven and Hendrick are beside Kelvin and Eniko respectively.
"A very warm Happy Holidays from the Hart family.…..it's already a time to feel a lot like Christmas…. #LiveLoveLaugh #Harts #DopePic," Kelvin captioned his card.

In last year Christmas card, Hart and his wife were seen wearing matching heart-stitched black sweaters with Heaven and Hendrix, and their dogs.