Kevin Gates' gravitational charisma is as glorious and idiosyncratic as ever, and it permeates the newfound maturity of his music. Given his more quixotic tendencies, it's not difficult to imagine Gates's filling his body up with all sorts of tattoos. He has tons of them, some with an interesting story behind it. So, keep scrolling if you want to get familiar with all of Gates' tattoos and their prominence.
Well, Kevin Gates' net worth is estimated at $1 million, and according to him, he has spent more than $2.5 million on his jewelry alone. So one can imagine Kevin to have spent quite a bit on his tattoos as well.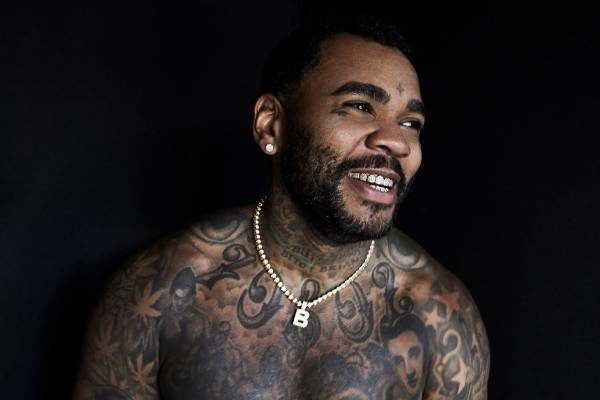 Kevin Gates has several tattoos, each with their own importance. Photo Source: Ticket Master.
In an interview on Hot 97, after being asked the reason why he got tattoos in the first place, he replied that it came from pain and hurt and underlines an ever-lasting sorrow.
To begin with, across Kevin's forehead lies a soldier sign. It's sort of a cross-looking tattoo that signifies the compass; north, south, east, west. But as he said, there's more to it. Some people think it's the Soulja sign meaning that one has killed at least five people throughout their life, but Kevin has blatantly dismissed the connotation.
He's also got NUK, written on his left ear, the name of his cousin, and a really close friend before Gates gained prominence.
On the right side of Kevin Gates's face, he has tattooed a star that signifies god. Added to that is teardrops highlighting pain and suffering and that it's inevitable. He's also has a Gauk on his right ear.
Moving down to his neck, there is a BWA(Bread Winners Association) logo, which the association inscribed for him.
Kevin's chest probably is the densest when it comes to the number of tattoos. There are multiple figures inscribed, but among them, the portrait of Elvis Presley has an interesting backstory. He stated that once he got a drug package and it had Elvis's face stamped on it, which prompted him to listen to the singer's music. He would then start watching different movies Presley was in. He exclaimed that in Blue Hawaii, the actor played the character of Chadwick Gates, and it hit him how two got a lot in common.
The rapper has a string of Street Fighter and Tekken characters inked on his chest too. It includes Ken, Deejay, Ryu, and Balrog from Street Fighter and Kazuya and Craig Marduk from Tekken. Not to mention the one of G Cleft, an essential note for sopranos.
On Gates' stomach, there is the same above mentioned BWA( also on his back), White House, OG Boobie Black. But the most prominent one here is undoubtedly Inshallah written in Arabic, which means God Willing or If God Wills. Not many might know this, but the rapper gave the nod and accepted Islam by taking shahada in 2016. And Kevin Gates' wife, Dreka Gates, is also a convert. Next, on the left side of his belly, he has three different tattoos of Luca Brasi, a fictional character from Godfather signifying that similar to the character, he would do anything to protect the people he loved. He even named his mixtape after the character.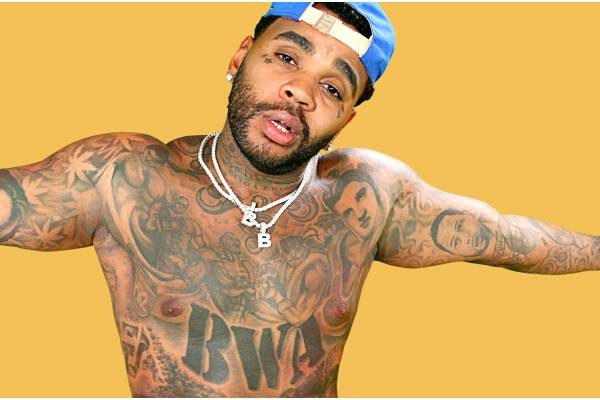 Kevin Gates has portraits of many people on his body. Photo Source: Men's Health.
The talented artist's left arm is covered with stars, a portrait of Jesus and the movie, Lady and the Tramp's two main characters.
While on the other hand, his right arm is tattooed with an Elephant, Marijuana leaves, and his gorgeous wife, Shadreka.
On both his left and right hand, he's got a Gun and IDGT ( a shorthand script for 'I Don't Get Tired.')
And moving all the way to the bottom, Kevin's right leg consists of an NBA Youngboy Portrait. When asked, he said he could see himself in the young lad and that he loved Youngboy.
Don't Miss To Follow SuperbHub For More Updates On Celebrity News, Entertainment, and Biography.