Photo Credit: People
Keven and Maria have been dating for two decades. The couple got engaged last year.  
  
Every relationship goes through the test, so did the Keven Undergaro and Maria Menounos.  

A TV writer, Keven Undergaro is ready to ready to get married to his fiancé Maria Menounos. During 20 years of their bonding, this duo has gone through turn and twist along the way.  
Let's have a look at the story of Keven and Maria proposal who are all set to get married.  
  
All set to get married  
Amusingly, Keven and Maria have been in a boyfriend-girlfriend bond for two decades already. Two decades, that's a lot of time.  
Keven and Maria had been in a dating relationship since 1998, and this Writer decided to surprise his longtime girlfriend.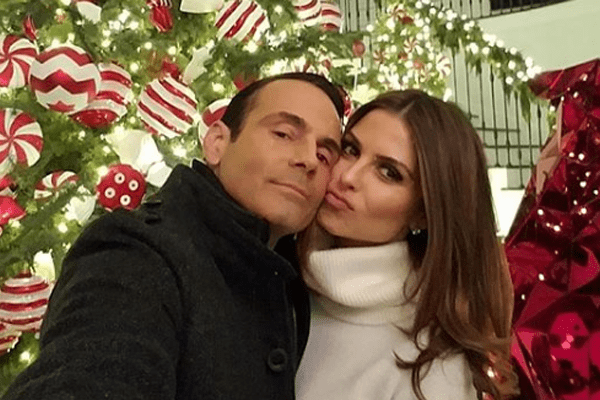 Photo credit: Married wiki
At first, on a talk show, Keven talked about how the couple stood solid and strong all the way. Maria, who initially questioned if Keven was about to propose, never had a question in mind that it was coming for her.
Soon after the proposal, Maria jumped past the couch out of excitement when Kevin popped the question asking her,  
The proposal took place on Howard Stern's show. Marie stopped and stared for the moment and repeatedly kept on asking if it was a joke.  


  
Keven said that this show (he means Howard Stern's) was the one both of them would listen to sitting in a basement where they discussed the future.  
He said, "This show means so much for both of us, the first show we have been listening together for 19 years on the basement on a twin mattress and I said one day Maria would be on that show and you are gonna be a star, and here you are. It's like let's make it official now"  
  
  
Facts you need to know about Keven and Maria  
-They are very supportive of each other.  
–Undergaro proposed to Menounos on 'Howard Stern'  
-They struggled a lot with when to start a family  
–Maria's dad didn't like Keven at first  
Keven and Maria love is intense. They love, support, trust and respect each other a lot. Their social media sites like twitter and instagram are flooded with the moments they have shared with each other. They never stop wishing and expressing their love and understanding of each other like an instance below:
  
We wish the couple all the best and great happiness and long life togetherness! Cheers to Keven and Maria!