Versatile actress Kelli Berglund is in a loving relationship with her current boyfriend, Tyler Wilson. As of now, the couple is enjoying their romantic life together and have planned to keep their relationship full of love and excitement.
The lovely and gorgeous Disney star Kelli Berglund started dating "Lab Rats" co-actor Tyler Wilson since 2018. Kelli's relationship with her current boyfriend Tyler is adorable, to say the least.
Here is a look at Kelli's past relationships with handsome young celebrity actors she has dated till now.
Kelli Berglund's Boyfriend Tyler Wilson
Kelli Berglund's current boyfriend and romantic partner Tyler Wilson is the love of her life. Kelli's relationship with boyfriend Tyler Wilson was confirmed when she posted on Twitter, calling Tyler her boyfriend. Kelli was later seen hanging out with the young boy in the California streets.
The loving celebrity couple Kelli and Tyler's dating life reveals that the couple quickly bonded with each other in a romantic way. After enjoying their romantic relationship for over two years, Kelli's relationship with Tyler is still going strong.
Who knows, maybe Tyler Wilson is planning on turning his girlfriend Kelli Berglund into his fiance soon. Let's hope the lovebirds will take their love to the next step soon.
Kelli Berglund's Ex-Boyfriend Spencer Boldman
Kelli Berglund was in a relationship with Spencer Boldman in 2013. The "Lab Rats" actress dated her then-boyfriend Spencer Boldman for a year.  Surely, Berglund's relationship with her ex-boyfriend Spencer Boldman was full of delight. In a tweet in 2016, Kelli mentions that Spencer is still her "favorite bro".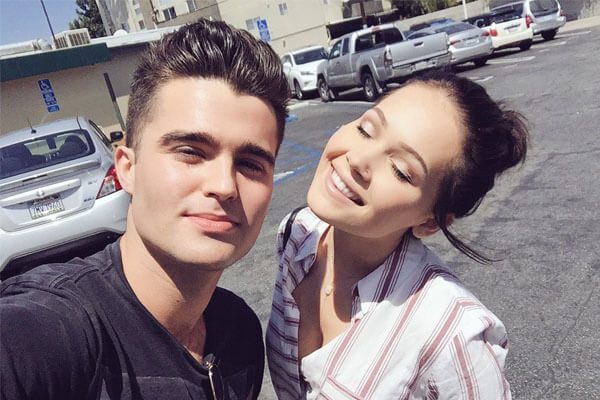 Kelli Berglund's ex-boyfriend Spencer Boldman is her co-actor in "Lab Rats". Image Source: Twitter/kelliberglund.
Besides being her former partner, Spencer Boldman is also Kelli's co-actor in Disney's comedy show "Lab Rats". In the show, Kelli plays as Bree, while Spencer plays as "Adam Davenport". The lovely duo's happy relationship lasted for a while before they ended it in early 2014.
Kelli Berglund's Ex-Boyfriend Sterling Beaumon
In January 2015, Kelli Berglund's relationship with her ex-boyfriend Sterling Beaumon came to light. Kelli was seen with the young and charming "LOST" actor at the G-Star showroom buying goodies. Later J-14 Magazine reported in October 2015 that Kelli Berglund broke up with her then-boyfriend Sterling Beaumon

Clearly, the couple enjoyed their short romantic relationship together. Kelli felt happy to be dating the dashing actor Sterling, who was 19 years old at the time.
Kelli Berglund's Ex-Boyfriend Noah Centineo
Kelli Berglund fell for her ex-beau Noah Centineo around 2013. At the time, Kelli revealed that she felt a new sense of love and support when she was with her then-boyfriend Noah. Kelli's relationship with her ex-boyfriend Noah was of a sweet and delightful nature.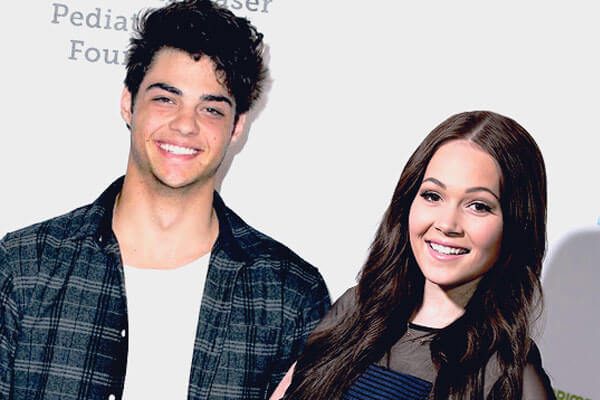 Kelli Berglund's ex-boyfriend Noah Centineo is an actor and model. Image Source: Variety
Even though the lovebirds broke up sometime in 2014, Kelli's romantic life with Noah was full of excitement and adventure. No doubt, Noah Centineo is a boyfriend who loves and spends time with his girlfriend. But for the time being Noah Centineo is possibly single.
 SuperbHub for more News, Entertainment and Biography.