Kelly Phleger's ex-fiance Gavin Newsom won't run for president, during the next four/eight years if elected governor. Gavin's real target is not California's governor seat, it's the presidency of the United States.
However, Newsom for president might be a bit early because he hasn't been yet elected as a governor of California and even doesn't have a national network of donors or operatives. When reporters asked if he might be looking at a White House run in 2020 or 2024  he himself ruled it out in no uncertain terms.
Kelly Phleger
An American socialite Kelly Phleger is well known as a wife of American actor, producer and musician, Don Johnson. She was born in San Francisco, California  USA.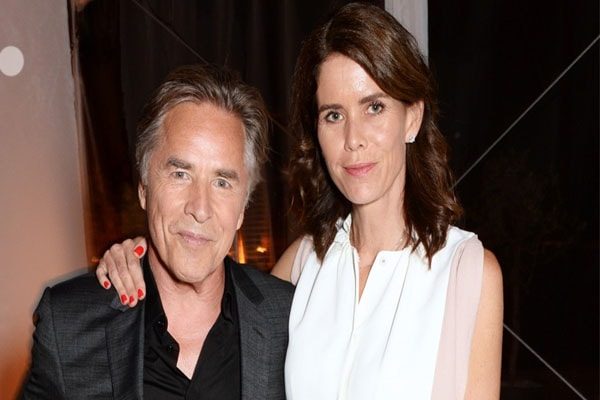 Kelley Phleger with her husband Don Johnson.
Image Source:-brilliant consulting
Kelly is currently married to Don Johnson as his fourth wife. Kelly Phleger and Don Johnson tied the knot after two years of dating in 1999. Kelly and Don have three children together daughter Atherton and sons Jasper and Deacon. Kelly is widely known as Don's wife rather than her own career achievements.
Kelly Phleger's ex-fiance Gavin Newsom
Gavin Newsom and Kelley Phleger. Image Source:- Government Technology
An American socialite, as well as school teacher Kelly Phleger and American politician Gavin Newsom, got engaged in 1992. After five years of togetherness, they got separated in 1997.
It is known that Newsom got engaged with Kimberly Guilfoyle on December 8, 2001, and again got divorced on 28 February. Most of the relationships of Gavin Newsom didn't last long. Currently, he is engaged with an actress, producer and humanitarian Jennifer Siebel Newsom.
His birth name is Gavin Christopher Newsom. Gavin was born on October 10, 1967, in San Francisco, CA, USA. Gavin Newsom came from an old, privileged San Francisco family.
Gavin is well known as the 42nd mayor of San Francisco in 2004. The youngest mayor of San Francisco in over a century who served on the San Francisco Board of Supervisors from 1996 to 2004. Gavin became famous for his "Care Not initiative", which reformed the city's homeless policy by slashing cash benefits to the homeless.
Follow SuperbHub for more News and Entertainment.