The lead actor of the movie "Aladdin," Kassius Lijah is the son of Brian Austin Green and Vanessa Marcil. Kassius Lijah's father and mother are especially known for their roles on the TV series Beverly Hills, 90210. Lijah has made a name for himself instead of being in the shadow of his parent's stardom.
Kassius Lijah was born on 30th March 2002 in the United States of America. He has brown eyes and black hairs just like his father, Brian Green. At the moment, Lijah lives with his mother Vanessa Marcil after his parent's separation.
Kassius Lijah Parent's Break-up
The emerging actor Kassius Lijah's parents; Vanessa Marcil and Brian Austin Green were in a romantic relationship for a couple of years. The pair met on the set of Beverly Hills, 90210 and began dating since then.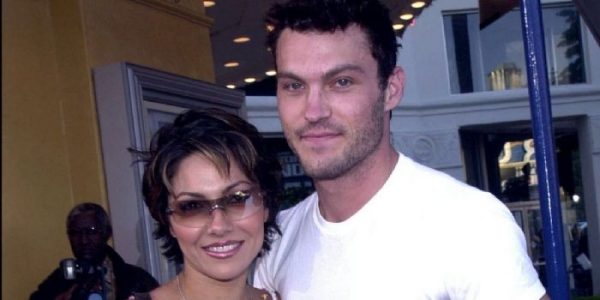 Vanessa Marcil and Brian Austin Green welcomed their son Kassius Lijah in 2002. Image Credit: Who's Dated Who
After some period of being in a passionate relationship, the ex-couple welcomed their first child together; Kassius Lijah Marcil-Green in 2002. But Green and Marcil broke-up shortly after the birth of their son.
Currently, Kassius Lijah is in joint custody of his parents Vanessa Marcil and Brian Austin Green after their split up. Kassius' father, Brian Green is in a marital relationship with Megan Fox.
Kassius Lijah as Aladdin
Being a child of famous figures of the Entertainment Industry, Kassius Lijah learned the acting talent from his parents. In 2018, he performed the role of Aladdin in the 2018's theatre show "Aladdin." The show was played at The Road Theatre on Magnolia Blvd in North Hollywood till 12th August 2018.
View this post on Instagram

During the opening night of the movie "Aladdin," Lijah's mother Vanessa Marcil attended to cheer her son. Moreover, Marcil's fiance 'MC' was also there by her side.
Kassius Lijah's Siblings
The son of General Hospital's star Vanessa Marcil, Kassius Lijah has three step-brothers: Noah Shannon Green, Bodhi Ransom Green, and Journey River Green. All of his three siblings are from his father, Brian Austin Green with Megan Fox.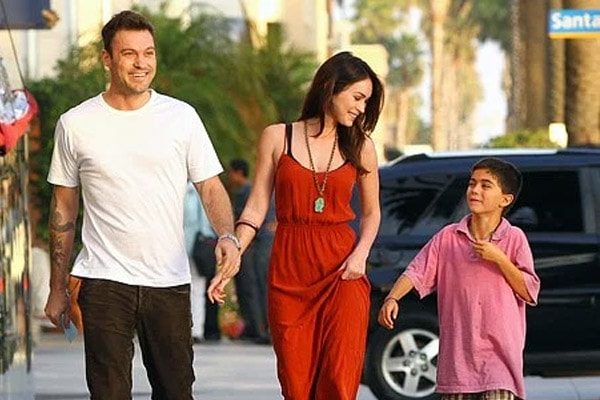 Kassius Lijah Marcil Green has a strong bond with his step-mother Megan Fox. Photo Source: US Weekly
However, Lijah's mother does not have any kids after his birth. According to People magazine, Vanessa Marcil suffered from seven miscarriages.
Visit SuperbHub for other Celebrity Entertainment.