The ESPN sports Newscaster Karl Ravech has been married to Diane Ravech for more than two decades. Diane and Karl Ravech have two grown-up sons; Sam Ravech and Max Ravech.
The Ravech couple has not left any stone unturned to give their sons a lavish lifestyle and proper care. Karl keeps on encouraging his boys to achieve success in their interested field. There is a great bonding between Ravech Couple and sons.
Karl Ravech married with wife Diane Ravech
A dynamic media personality, Karl Ravech tied his knot with beautiful Diane Ravech in the 80's. The Ravech couple has not provided any detailed information about their private life. The details of their wedding ceremony including marriage date, venue and present guests are under wraps.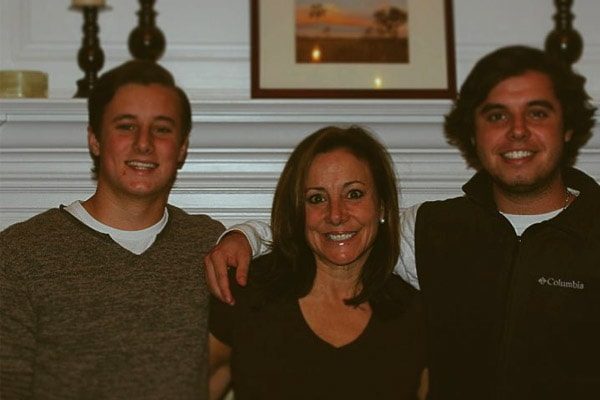 Diane Ravech is a wife of Karl Ravech and mother of two sons.
Image Source: Instagram/ Max Ravech
Occupational and Professional details of Karl Ravech's wife, Diane has not been disclosed and so is her Net Worth.
Karl Ravech's Sons
The primary host of "Baseball Tonight" for ESPN, Karl Ravech is a proud father of two adorable sons with his beloved wife, Diane Ravech.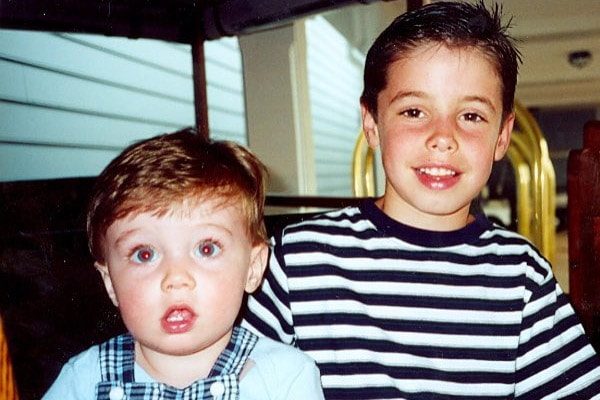 Both of the sons of Karl Ravech; Sam Ravech(Right) and Max Ravech (Left) are big boys in 2018. Image Credit: Instagram/ Sam Ravech
Karl along with his wife Diane welcomed their first son, Sam Ravech in 1996. The Ravech couple's second son, Max Ravech celebrates his birthday on 14th January.
Sam Ravech – Aspiring Journalist
The eldest son of Karl Ravech, Sam Ravech also works in sports broadcast industry. The 22 years old boy, Sam is the youngest sports broadcaster in AA baseball in 2018. After graduating from Pepperdine University in Broadcast Journalism, Sam is busy in his career as a Journalist.
View this post on Instagram

Sam Ravech used to dream of following in his father's footsteps and became a talented journalist like him. With the help of his supportive mother and encouraging father, Sam has reached his goal. Currently, he serves as a broadcaster for The Richmond Flying Squirrels.
Karl Ravech is happy with his marital relationship with Diane Ravech. The bond between Diane and her husband seems to be very strong. Karl once suffered a heartache in 1998 when he was 33. The Ravech family stays together in Avon, Connecticut.
Visit SuperbHub for other Celebrity News and Entertainment.