Justine Karain and Golfer Patrick Reed are one athletic couple and have been together since 2012 and are blessed with two beautiful children. Patrick Reed's wife Justine Karain is a gorgeous blond, loving wife and an amazing mother to his two children Windsor Wells Reed and Barrett Benjamin Reed. Born as Justine Jehad Karain, now Mrs. Reed was born in Houston, Texas on December 19th, 1986.
Justine Karain was working as a full-time nurse before switching career to a caddie in 2012. Karain was a registered nurse who traveled with Reed as a full-time caddie in 2012 and 2013 on the PGA tours. It was in 2014 when Justine was pregnant with their first child and left the Caddie job and Reed's brother-in-law Kessler Karain filled in the void.
When and Where did Justine Karain and Patrick Reed meet?
Four times PGA Tour winner Patrick and Justine had met at Augusta State University through Justine's Younger sister who was a friend of Reed at LSU University Laboratory School in Balton Rouge.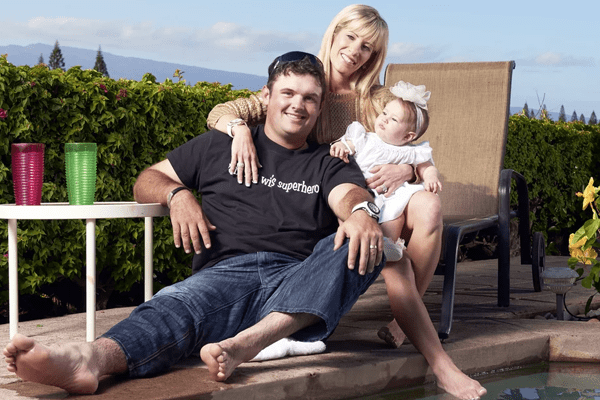 Justin Karain with her husband Patrick Reed and Daughter Windsor Wells who was born on May 22, 2014. 
Image Source: Sports Illustrated
Justine was undergoing her studies on double bachelors in health administration and nursing. Justine had already earned two undergraduate degrees when Patrick had turned pro in 2011. The PGA couple dated for three years before getting engaged.
Also Know: Patrick Reed's Net Worth Details
Reed's wife Justine has a history of competing and training as a soccer player and swimmer for most of her life and used to take golf recreationally. Justine Karain's Husband Patrick had proposed her on January 9, 2012, on the night when their favorite football team was playing a national title game.
Justin Karain and Husband Patrick Reed Children
Master Tournaments Winner Patrick Reed's wife Justin has blessed their family with two lovely children daughter Windsor Wells born on May 22, 2014, and son Barrett Benjamin who was born on December 7, 2017.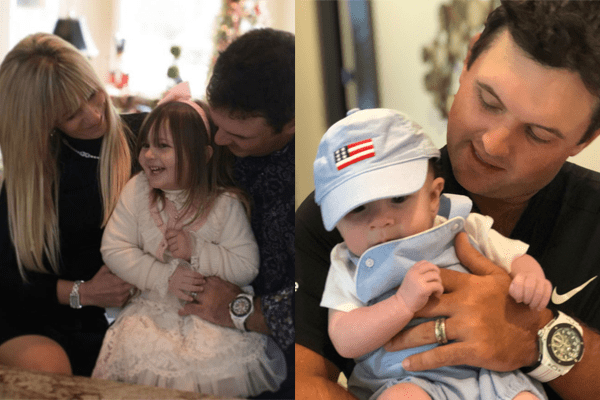 Patrick Reed's wife Justin Karain with daughter Windsor Wells and son Barrett Benjamin. Image Source: Instagram/Reed
The couple welcomed their second child son Barrett Benjamin Reed on December 6, 2017. Reeds took to his Instagram to post the happy news saying that their handsome son Benjamin had born at 11:42 am and is doing great along with his mother Justine Karain.
Justine and his husband Patrick Reed had fun in the gender reveal where Reed smacked a ball with a golf stick bursting a blue color.
Patrick Reed's Estranged Relationship with Parents
Patrick Reed's family feud dates back to 2012 when he married Justine Karain when Reed was 22 years old. Golf states that Reed's parents Bill and Jeannette opposed his marriage believing he was too young to marry.
Reed's parents had confronted him regarding their thoughts on his marriage and Redd cut off all communications with them to proceed with his wedding. In 2016 Patrick Reed's wife Justine took the family feud on social media calling Reed's parents are sick people who had allegedly abused Reed when he was a child.
For more Celebrity News and Entertainment: SuperbHub.