Patrick Reed is an American professional golfer and Justine Karain, his wife and also his former caddie got married on December 21, 2012. The couple now has 2 children Windsor Wells, daughter and Barrett Benjamin, son.
Justine Karain and Patrick Reed's Love affair
Justine and Patrick Reed first bumped into each other at Augusta State University after Patrick moved in from Georgia.
Also read: Patrick Reed's net worth.
In 2011, when Justine had already earned two undergraduate degrees her husband Patrick had just turned into a professional.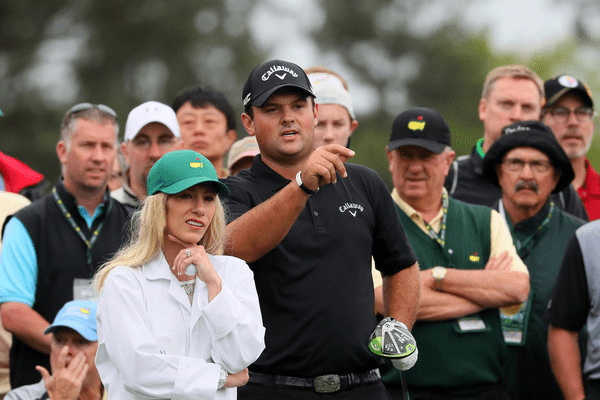 Justine Karain and Patrick Reed during 2017 Masters Tournament at Augusta National Golf Club in Georgia. Image Source: Zimbio.
In 2014 when Justine had a seizure in the bath, Patrick found her so quickly that it wasn't that severe. The bond between them grew even much stronger when Patrick saved her life.
Justine was a nurse and also a swimmer before becoming Patrick's caddie. Before allowing her to be his caddie, Patrick admitted testing Justine. He put an extra pair of clothes and water bottles just to see if she could handle the load.
In an interview with Golf, Channel Patrick laughs as he says he made the bag the heaviest to see if she could do it.
Justine was husband Patrick's caddie for first two years on the PGA tour. She gave up on being his caddie after she was pregnant with their first child.
Marriage and Children
Just after being in a relationship for 2-3 years, Justine and Patrick tied the knots on December 21, 2012.
The couple had their first baby daughter Windsor Wells in 2014 and second child Barrett Benjamin on December 6, 2017.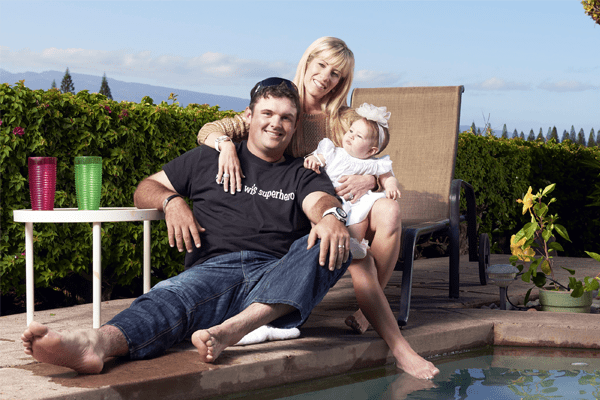 Husband Patrick Reed with Wife Justine Karain along with one of their children, daughter Windsor-Wells.
There is no any prior information regarding the daughter's birth but before the birth of their second child, they had fun revealing the gender.
The pro-American golfer Patrick hit a golf ball during the gender revealing ceremony. He posted a video on his Instagram thanking everyone for their good wishes.
The 27-years old Patrick didn't have a good relationship with his family and after the wedding, the rift between them grew even larger.
Patrick's parents were not invited to the wedding.
The wife of Patrick, Justine said in one of her posts that Patrick's parents abused him as a child. Later on Patrick's sister Hannah responded and defied the claims defending her parents.
Superbhub for more News and Entertainment.