Julien Ozanne aka Jules is the ex-husband of the famous American actress Gillian Anderson. Ozanne and Anderson were in a marital bond from 2004 to 2007. Gillian Anderson married Julien Ozanne after splitting up with former husband Clyde Klotz in 1997.
Julien Ozanne was born on 30th November 1965 in Kenya to mother Patricia Ozanne. The Kenyan nationality holder is of white ethnical background. He is a versatile person who flourished his career in photography, filmmaking as well as journalism. Ozanne is famous for his work in Giorgio Armani: A Man for All Seasons (2002) and Here to Where (2003).
Julien Ozanne married three years to Gillian Anderson
The photojournalist Julien Ozanne married only once in his lifetime. He tied his knot with X-files star Gillian Anderson in 2004. Their marriage ceremony took place in the Village of Sheila on Lamu's Island. Anderson's daughter Piper Klotz from her first marriage was her bridesmaid at the wedding.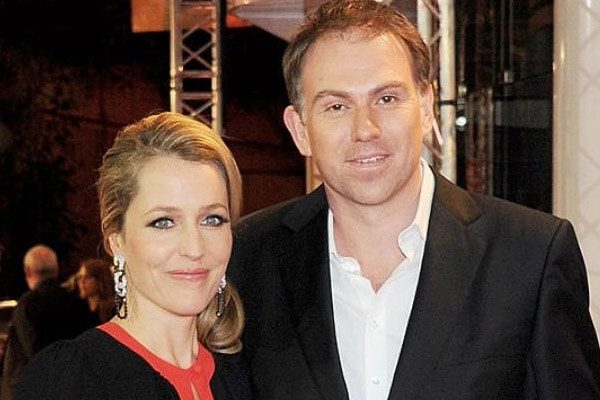 Julien Ozanne and Gillian Anderson often meet after their divorce too.
Image Source: Wall of Celebrities
Gillian and Julien met each other in 2002. The couple began dating since then. They planned to marry in 2003, but due to some reason, it shifted a year later in 2004. The happy marital life of Ozanne and Anderson did not last long. The ex-couple ended their relationship officially on 24th July 2007.
There are many rumors regarding the separation of Julien and Gillian. It's said that Julien could not get along with Gillian's daughter from the previous relationship. Also, they were having some irreconcilable differences in their relationship. But as the estranged couple has not opened about these all by themselves, we cannot confirm the rumors.
Julien Ozanne's Profession and Earnings
Ozanne is professionally linked with the American Entertainment Industry. He is popular as a movie producer and director. His career in the movie industry has helped him to bag a massive amount for his Net worth.
Julien Ozanne's movie credit goes to numerous movies such as Panorama (1997), Lara Croft: Lethal and Loaded (2001), and This is not an Exit: The Fictional World of Bret Easton Ellis (1999). Ozanne amassed a large sum of money for his work from these movies.
Moreover, Ozanne also earned certain dollars working as a correspondent with the London Financial Times. Besides he was also a spokesperson for the Zimbabwe Benefit Foundation in Africa.
Facts about Julien Ozanne
---