Judy Harris is supporting cast member of Love Hip Hop: New York since season 7. She is basically from Panama and is famous for her loud and clear accent. Many fans thought she was from Jamaica but she's not.
Judy Harris is the mother of famous music producer and Love&Hip Hop: New York star Mendeecees Harris. Judy Harris is married to Panamanian, Roberto. She was first seen in TV show Mama Drama.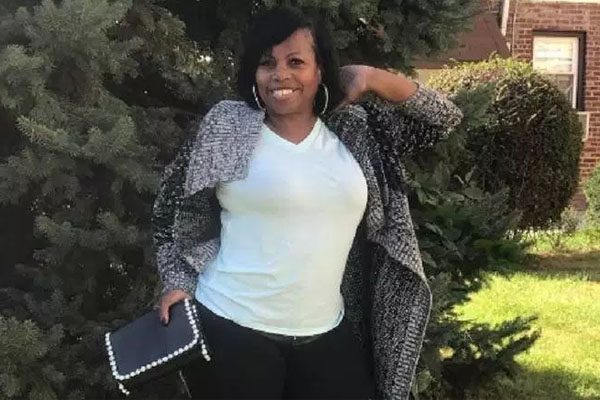 LHHNY star Judy Harris. Picture source: Love Hip Hop
Mendeecees's Baby Mama Drama In LHHNY 
In season 7 of LHHNY Judy is struggling to maintain positive relations with Mendeecees' baby mama. Yandy Smith is trying to keep Mendeecees kids together but she doesn't have good relations with Lil Mendeecees mom Samantha Wallace. Samantha Wallace even doesn't have good relation with Harris family.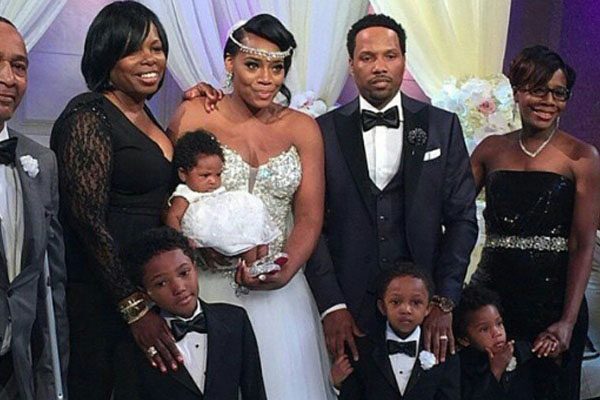 Mendeecees Harris and Yandy Smith in their wedding ceremony.
Picture source: mzshyneka
Yandy Smith is married to Mendeecees Harris. However Yandy and Mendeecees are not legally married, they have two kids. The issue is Samantha doesn't allow Mendeecees Jr. (also known by Lil Mendeecees) to see his siblings and visit his father as he serves 8 years prison sentence.
Judy Harris claims that crimes for which Mendeecees is currently imprisoned are crimes he committed while he was with Samantha and use that money to provide Samantha and son. Mendeecees's sister went further saying, Samantha is trying to extort Yandy for money. On the other hand, Yandy finds that Mendeecees Jr. is living with Kim (Samantha's mom).
Yandy is so upset about this because she believes that Mendeecees Jr. should be at her house with brother and sister. Judy Harris explains that Mendeecees's baby mama is out for hurting Yandy. Judy Harris also wants this kid to be together.
She wants the kid to live together and doesn't have anything to say about the baby's mother but Judy thinks its ridiculous. Judy Harris thinks that at this point in life it's all about the life of kids, their joy, and happiness. She thinks kids love to be together and there is no point to stash away just to prove somebody.
View this post on Instagram
Visit SuperbHub for more News and Entertainment.