Judith Godreche is a French actress, film director, and a screenwriter. She is best known for her work in the movies L'Auberge Espagnole (2002), Ridicule (1996), and The Man in the Iron Mask (1998). The Paris born actress has appeared in over three dozens of movies till date.
Along with the rising career of Judith Godreche in the film Industry, her stardom is also increasing. Many of her fans are eager to know the person as well as the professional life of this beautiful lady. Here are some facts about Judith Godreche that you might be interested in.
1. Judith Godreche married and divorced twice
The 46 years old Judith Godreche married twice in her lifetime. But both of her marital bonds did not last long.
Godreche married for the first time with an architect named Philippe Michel on 5th October 1996. But within some months of marriage, the couple separated officially.
Judith Godreche was in a marital relationship with Philippe Michel for just a couple of months. Photo Source: Medium
Again on 12th August 1998, Judith tied her knot with comic Dany Boon. She divorced her second husband too in 2002. The ex-couple has a son named Noe Boon born on 4th September 1999.
Besides marrying for two times, Judith was also in a romantic relationship with actor Maurice Barthelemy. However, she separated from him too. Judith and her ex-boyfriend Barthelemy has a daughter named Tess Barthelemy together born on 19th April 2005.
2. She accused Harvey Weinstein of Sexual Assault
Over a period of 30 years, dozens of women accused the American Film producer Harvey Weinstein of rape and sexual assault. Over 80 women from the film industry accused him of such acts. And actress Judith Godreche is one of them.
According to the statement given by Godreche in the New York Times in 1996, Weinstein asked her for a massage. Moreover, he pressed against her and tried to pull off her sweater. Judith Godreche was just 24 years old at that time.
3. Judith Godreche's parents separated when she was eight years old
Screenwriter Judith Godreche's parents were engaged in the medical field. Godreche's father was a psychoanalyst whereas her mother was a child therapist. When Judith was just eight years old, her parents separated.
4. Godreche worked as a model before being an actress
Judith Godreche did commercial modeling for a Japanese Chocolate maker to sustain her living in early days. Also, she did modeling for the teen magazine to earn extra dollars. Godreche debuted in the French film industry at the age of 14 in Jacquot's Les Mendiants.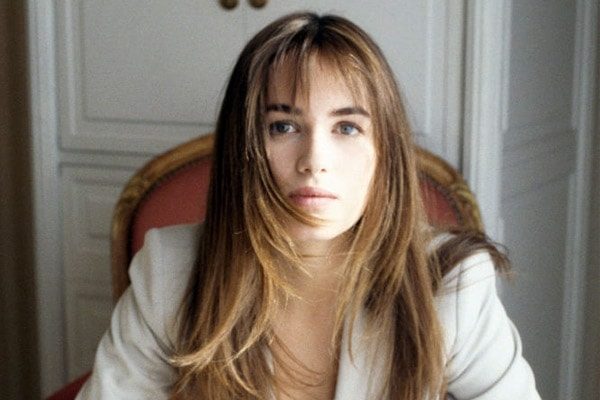 Judith Godreche served as a commercial model before debuting in the movie industry. Photo Credit: Getty Images
Godreche earned fame among the American viewers only after the release of Leconte's Ridicule in 1996. She gained popularity as Mathilde de Bellegarde in America. Since then Judith Godreche became one of the famous public figures in both France and America.
Some other Facts about Judith
---
Judith Godreche has an estimated net worth of $75 million.
Godreche is dating Benoit Jacquot at the moment.
She published her novel 'Point de Cote' in France in 1994.
Judith was a member of the jury at the Berlin International Festival in 1991.
She is 5 feet 9 inch (175 cm) tall.


---
Visit SuperbHub for other Celebrity Entertainment.