John Christopher Depp II, also known as " Johnny Depp" was born on 9th of June 1963 in Owensboro, Kentucky, United States. He is known globally for his extraordinary character and always challenging himself to play roles that are out of this world. Depp is one of the most renowned actor globally.
As the youngest among four children of Betty Sue Palmer, who was working as a waitress when marrying Johnny's father John Christopher Depp I, Johnny and his siblings were always moving around and had to live in 20 different neighborhood until they settled in Miramar, Florida in the 1970s.
Parents
Johnny Depp's mother Betty Sue Palmer who's maiden name was Wells, was born on the 1st of January 1935, in Prestonsburg, Floyd County, Kentucky, USA. Betty was married to the Pirates of the Caribbean actor's father John Christopher Depp I who was a public engineer.
Betty lived in Lexington and had four children; three of Bob Palmer which included Daniel Depp, Deborah J Depp, and two of John Christopher Depp who is now the most famous American actor Johnny Depp, and Christi Depp-Dembrowski who works with her own brother as his personal assistant & manager.
Betty worked as a waitress to support her family and eventually divorced Depp's father in 1978 when Johnny was 15 years old. She went on and married Robert Palmer who later died in the 2000s. Betty Sue Palmer passed away at the age of 81 on May 20th, 2016 in Los Angeles, California.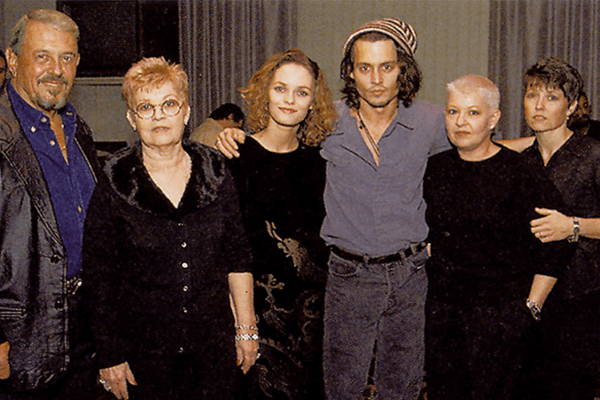 Johnny Depp with his family
ImageSource: Pinterest
Daniel.P.Depp
Daniel P. Depp, known as "Danny " was born on the 14th of November 1953 was adopted by the American actor's father John Christopher Depp I along with his sister,  after their mother married Depp's father.
Danny, who shares his mother with the Alice in the wonderland's actor is 10 years older than his half-brother.  Danny has been very versatile when it comes to his career working as a journalist, bookseller, and a teacher.
Over the past years, Danny has divided his time focusing on writing and producing screenplay between California and France.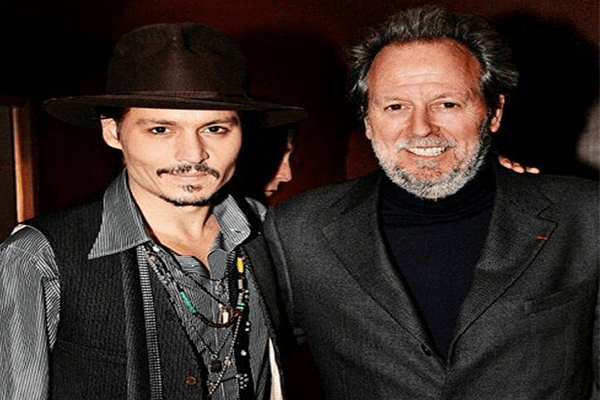 American actor Johnny Depp with his half-brother Daniel.P. Depp                Image Source: Tumblr
Daniel D.Depp has recently published his first book called "Loser's Town".The producer married his wife Mahnaz Shams in the year 1979 and owns a bookshop in California. Daniel has also helped his brother by writing the screenplay for the movie " THE BRAVE".
Deborah. J . Depp
One of the three siblings of the globally renowned actor, musician, producer Johnny Depp, Deborah .J.Depp was born on May 10, 1956. She currently lives in Lexington with her family which includes her husband, son and daughter Meghan. She works as an elementary school in Lexington.
Despite being the half-sister of one of the most successful Hollywood Actor, Deborah, known as "Debbie" prefers staying out of the spotlight and doesn't want to be connected with the industry.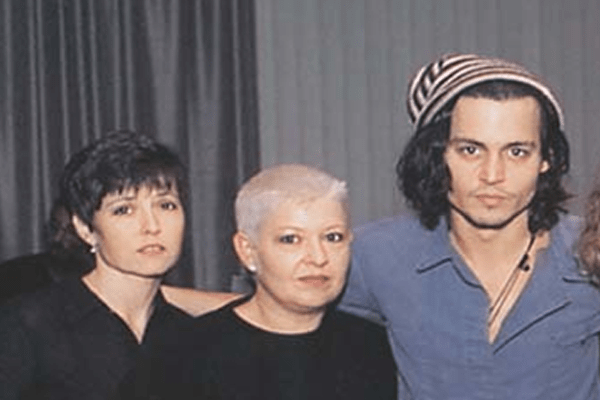 Deborah J Depp with her half-brother Jhonny Depp
Image Source: Pinterest
Debbie has grandchildren from both her son and daughter, although she has been staying out of the limelight all these years with her family and not disclosing her husband's name or her son's, her daughter Meghan came into the public eye after her photo-shoot with Bruce Weber's photo session of 1992.
Christi Depp- Dembrowski

Born on the 21st of December, 1960 in Owensboro, Kentucky, the United States to parents John Christopher Depp I and Betty Sue Palmer, Christi Depp Dembrowski works as a personal assistant and manager to her iconic actor brother Johnny Depp.
Christi who was originally named as "Elisa Christine Depp " is married to Daniel Dembrowski and has four children. Christi is the president of the production company she opened alongside with her brother Johnny.
The Depp Sibling's Production Company is called "Infinitum Nihil " has landed various movies such as " Dark Shadows " By Tim Burton, "Hugo " which was directed by Martin Scorsese.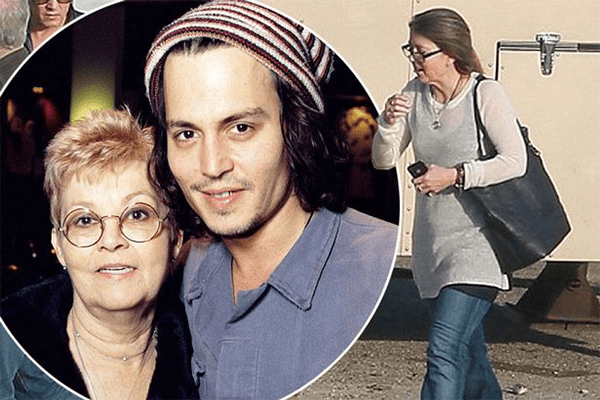 Iconic Actor Johnny Depp with his mother alongside a picture of his sister Christi-Depp Dembrowski.
ImageSource : Mirror.co.uk
Christi recently spoke out being the first member of the family to speak out after the death of their beloved mother Betty Sue Palmer , followed by Johnny Depp's divorce with Amber Heard saying Depp's fine and that the family was still coping with the loss of their mother who was suffering from illness for a long time.
In Spite of being a world-famous actor, producer and musician, Johnny Depp, still sticks by his family and friends and is said to be down to earth.
All through his career, Johnny always stuck with his mother and siblings. Johnny was always close with his mother and has a tattoo named after her. Depp is said to be left heartbroken after his mother's death back in 2016.
For more Celebrity Life Updates & News, Visit SuperbHub