John Richard Kasich Jr. is the 69th Governor of Ohio. He is among the more cool-headed contenders in Ohio Government who prefers realistic ideas to inflated claims. The member of the Republican Party of the United States, John Kasich Net worth as of 2018 is $10 million.
69th Governor of Ohio, John Richard Kasich had concerns for his nation since his teenage days. Kasich met then-President Richard Nixon when he was in The Ohio State University for higher studies. That meeting drove Kasich towards a career in government which ended up present governorship.
John Kasich Net Worth and Salary
Ohio Governor John Kasich has amassed a net worth of $10 million as of 2018. He is serving for the United States Congress for more than two decades. The career in politics helped Kasich to gross such a huge amount as his net value of 2018.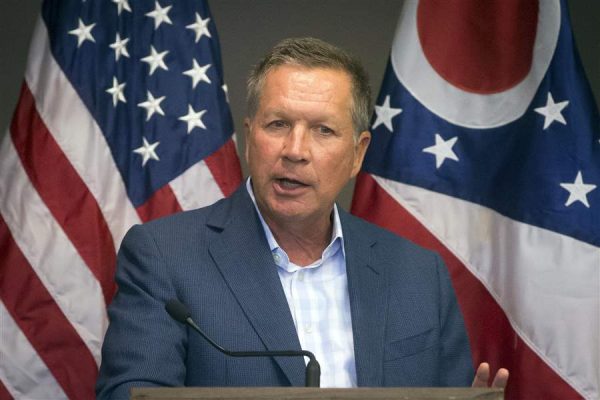 Governor John Kasich is serving in the United States Congress for over two decades. Image Credit: Toledo Blade
Kasich began serving for his nation as a researcher for the Ohio Legislative Service Commission after earning a degree in Political Science. After that, he worked as an administrative assistant to the state Senator Buz Lukens.
Similarly, John Kasich also garnished some amount to his fortune as a member of the Ohio Senate from 1979-1982. He also got engaged with the U.S. House of Representatives and House Budget Committee.
| Government Bodies | Post | Years active |
| --- | --- | --- |
| Ohio Senate | Member | 1979 to 1982 |
| US House of Representatives (Ohio) | Member | 1983 to 2001 |
| House Budget Committee | Chairman | 1995 to 2001 |
Currently, Kasich is the Governor of Ohio since 2014. He gets a state salary of over $149 thousand. His salary is comparatively less than the Governor of Pennsylvania, Tom Wolf. Wolf gets paid $190, 823 as a governor.
Earnings as an Author, Banker, and TV Host
The versatile congressman, John Kasich has not just gained fame in the American Politics. He flourished his career as an Investment banker, author, and TV host. The credit to his increasing asset goes to his numerous books. Kasich is the New York Times best-selling author.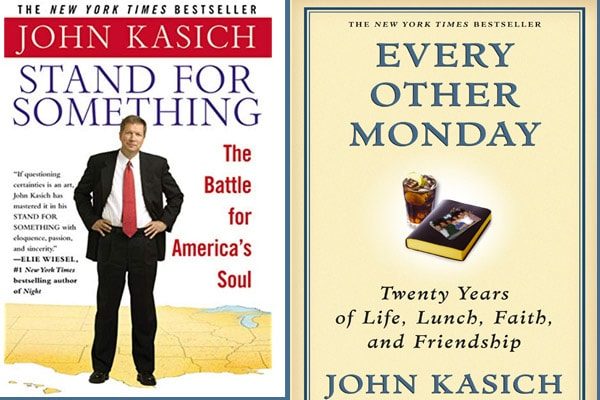 John Kasich gets some amount from the profit of his books to add to his net worth. Image Source: Amazon/ Simon and Schuster
Furthermore, John Kasich served as a commentator on the Fox News Channel and hosted the TV series "Heartland with John Kasich." He served there as a host from 2001 to 2007. In addition, he served as a managing director at Lehman Brothers.
House in Westerville, Ohio
The current governor of Ohio, John Kasich owns a house in Westerville, Ohio. Despite having a chance to live in the official governor's residence in Bexley, he chose his Westerville home.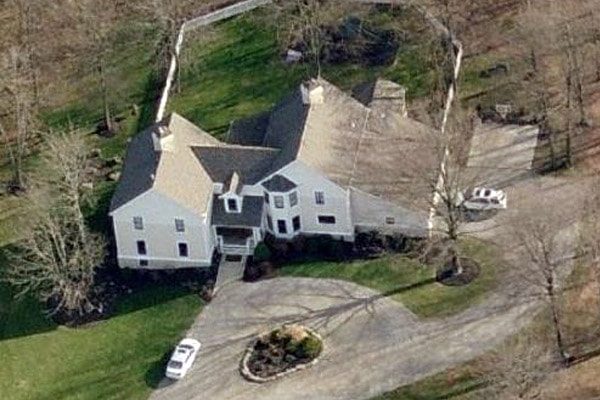 John Kasich's lives in a home in Westerville. Photo Source: Virtual Globetrotting
Kasich's living place is in a private, densely wooded area of Ohio. His lives in a three-bedroom, two and a half bathroom home with his family. Kasich bought the home in 1996 for $105 thousand which was assessed for $758,600 in 2014.
Similarly, Kasich's fortune has blessed him with expensive attires, comfortable cars, and a high-profile life.
Visit SuperbHub for other Celebrity News and Entertainment.