Joey Essex is a man who looks like a real life Ken doll, and no one can deny it. Joey Essex has managed to steal the heart of many women with his boyish charms. Joey Essex was also in a relationship with his TV co-star at one point. Is the relationship still on? There have also been rumors that the very charming Joey Essex is gay! Is it true? Let us find out!
Who is Joey Essex dating?
Most might recognize Joey Essex as the hot and charming guy in the ITV2 television series The Only Way Is Essex. Essex's boyish charms have left no girl untouched.  Joey Essex was in a dating affair with his co-star Stephanie Pratt. Essex met Pratt in the TV series, Celebs Go Dating. The TV series is about the dating agency that tries to match celebrities with non-celebrities. The couple began their relationship in 2016.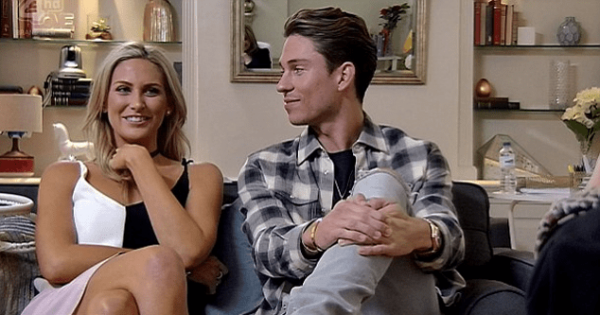 However, the public had a lot to say about them. And Joey Essex was not ready to let it simply pass out of his hands. So on an interview in September; Joey defended his love by asking why nobody could accept that both of them liked each other! Joey seemed quite agitated at the moment.
On the show, Stephanie and Essex went on to enjoy a barbecue date. They seem totally attracted to each other. How romantic! Stephanie seemed to go head over heels over Joey and ruined her potential date with another man.
The dating agency revealed that they had decided to call Joey and Stephanie in since they "got very intense very quickly" only after a single date. Stephanie was also very excited about it and shared that she is "going out on a limb, dating Joey" and so is he and that she cannot wait to show them!
Sadly a few weeks later, the couple decided to call it quits and the reason as per a source was known to be their schedules.
Is Joey Essex gay?
Joey was engaged to his TOWIE co-star girlfriend, Sam in 2013. However, the relationship turned sour and they decided to call it off!
Although we have seen Joey's failed relationships it only seems that he has been trying too hard at dating. The rumor about him being gay is totally false. Joey had also recently gone out with another Celebs Go Dating contestant, Tay Tay. We are yet to see where this takes!