Rapper Joe Budden and Model Cyn Santana had found love on the set of Love & Hip-Hop and deliberately made it comfortable on the Internet. While the Pump it Up singer Joe's love life has been troubling previously compared to his music career, Joe has finally found salvation in the arms of his hot partner Cyn Santana.
Love & Hip- Hop fans may recall Budden and Santana had shared the screen whilst filming the 4th season of "LHHNY". Budden then was trying to win back his ex-girlfriend Tahiry Jose while Santana was having a fling with her ex-girlfriend Erica Mena.  Santana later stated that she was not a lesbian and had never said that she was one.
Joe Budden's Wife Cyn Santana
Love & Hip-Hop fans were left in shock when rumors started surfacing the internet about Joe and Cyn being an item as they had barely interacted throughout the season.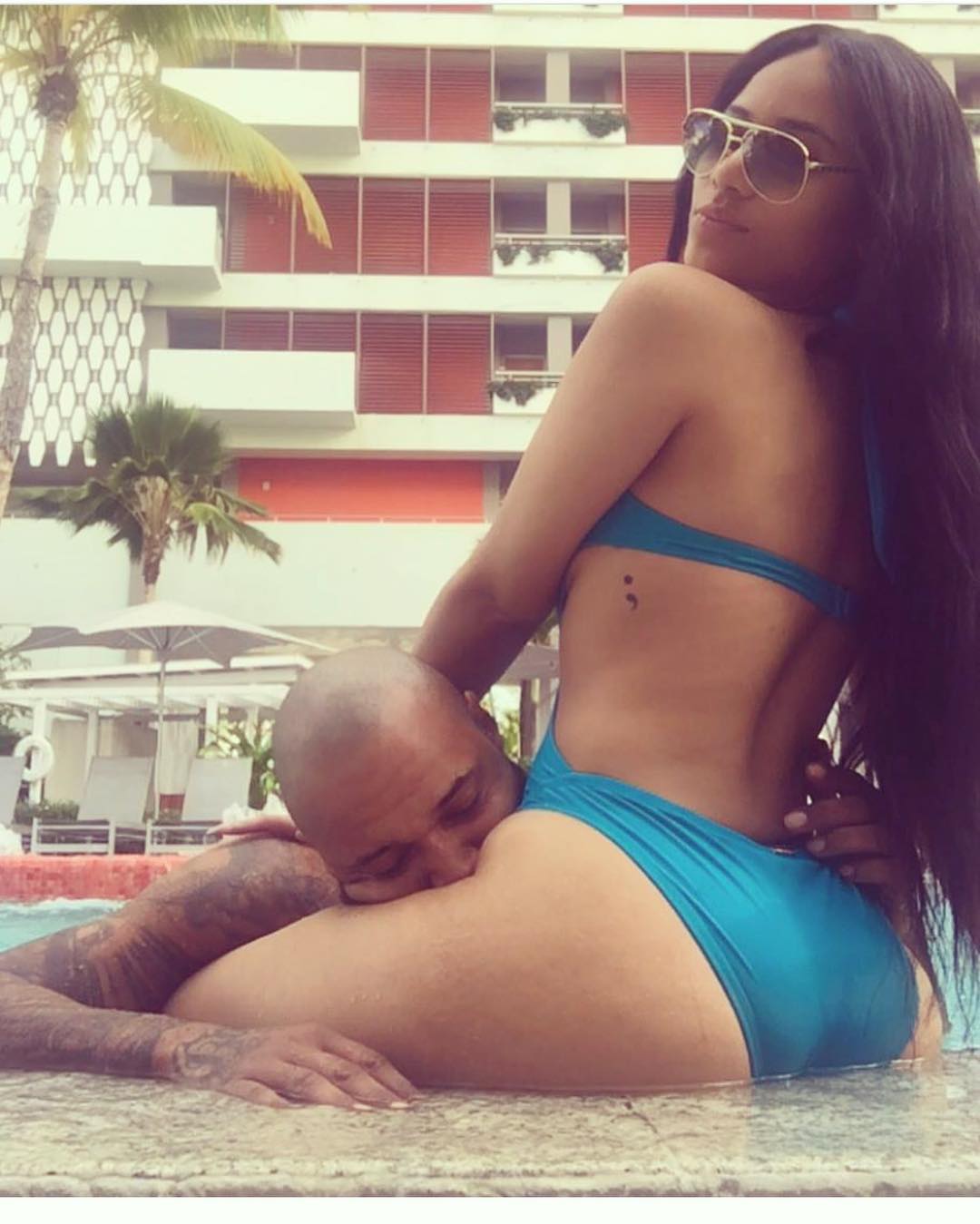 Joe Budden and his wife Cyn Santana has a son Lexington Budden December 15, 2017. Image Source: Cyn Santana Instagram 
Cyn had posted this very picture of her and Joe on March 28 stating that a year ago they had gone to Puerto Rico and now they are blessed with a child. Budden and Cyn have a son Lexington Budden who was born on December 15, 2017.
Also See: Joe Budden's Net Worth
The Love & Hip-Hop couple also share another son Trey Budden from Joe's previous relationship with girlfriend Angie. Together the couple has a happy family-tree of four and often post pictures of them going out on Social Media.
Joe Budden's Model Wife is a Stunner
Santana's Social media is a showcase full of her beautiful pictures which are in fact jaw-dropping and very appealing. Joe Budden must consider himself as one of the luckiest to have been accompanied by Cyn in his steps of life.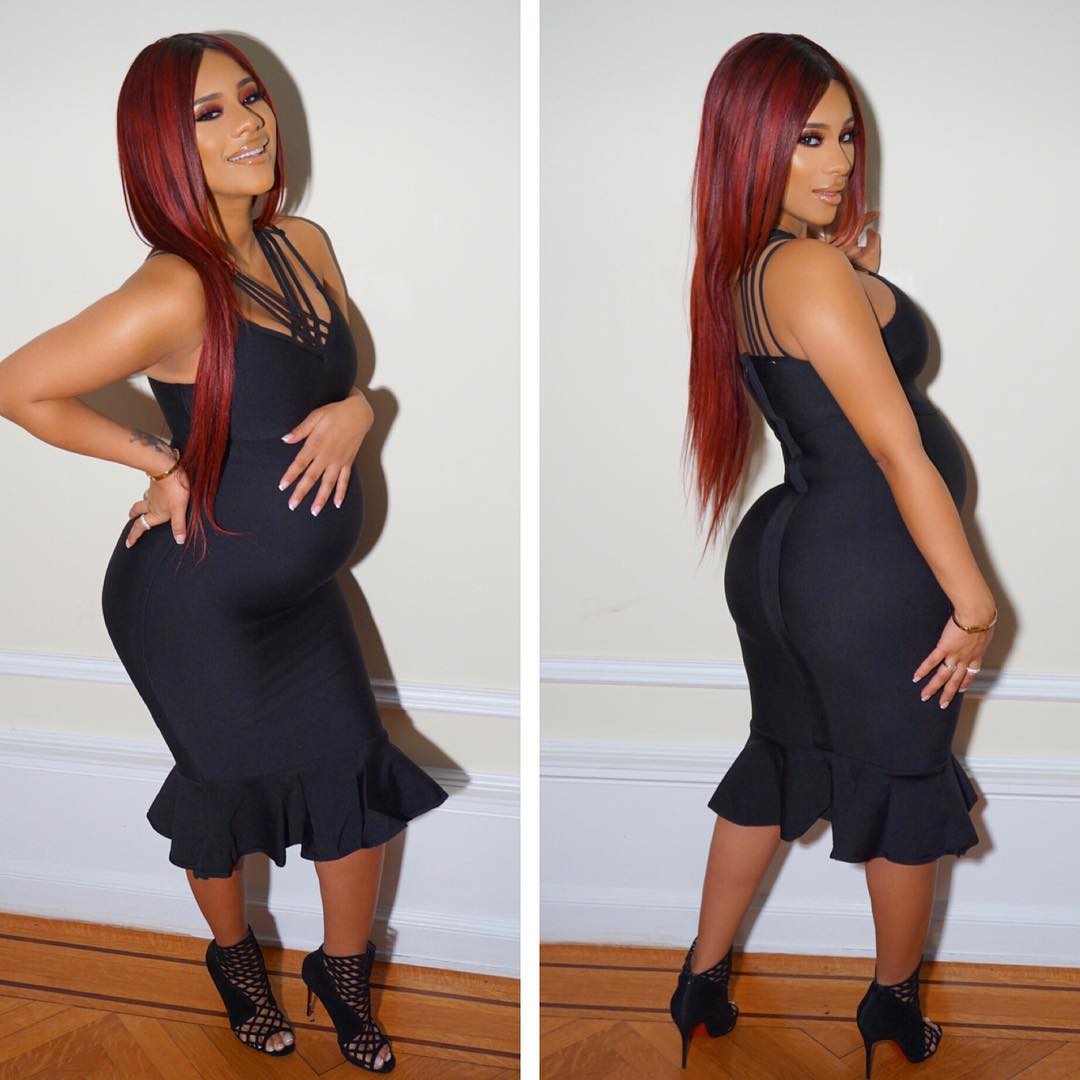 Joe Budden's wife Cyn Santana often experiments dying her hair. 
Image Source: Instagram Cyn Santana
American rapper Joe states that he is blessed by God and says God is great to have such a beautiful woman by his side to fulfill his life. Santana is very concerned about her body and figure which she proved on her pictures right days after her pregnancy.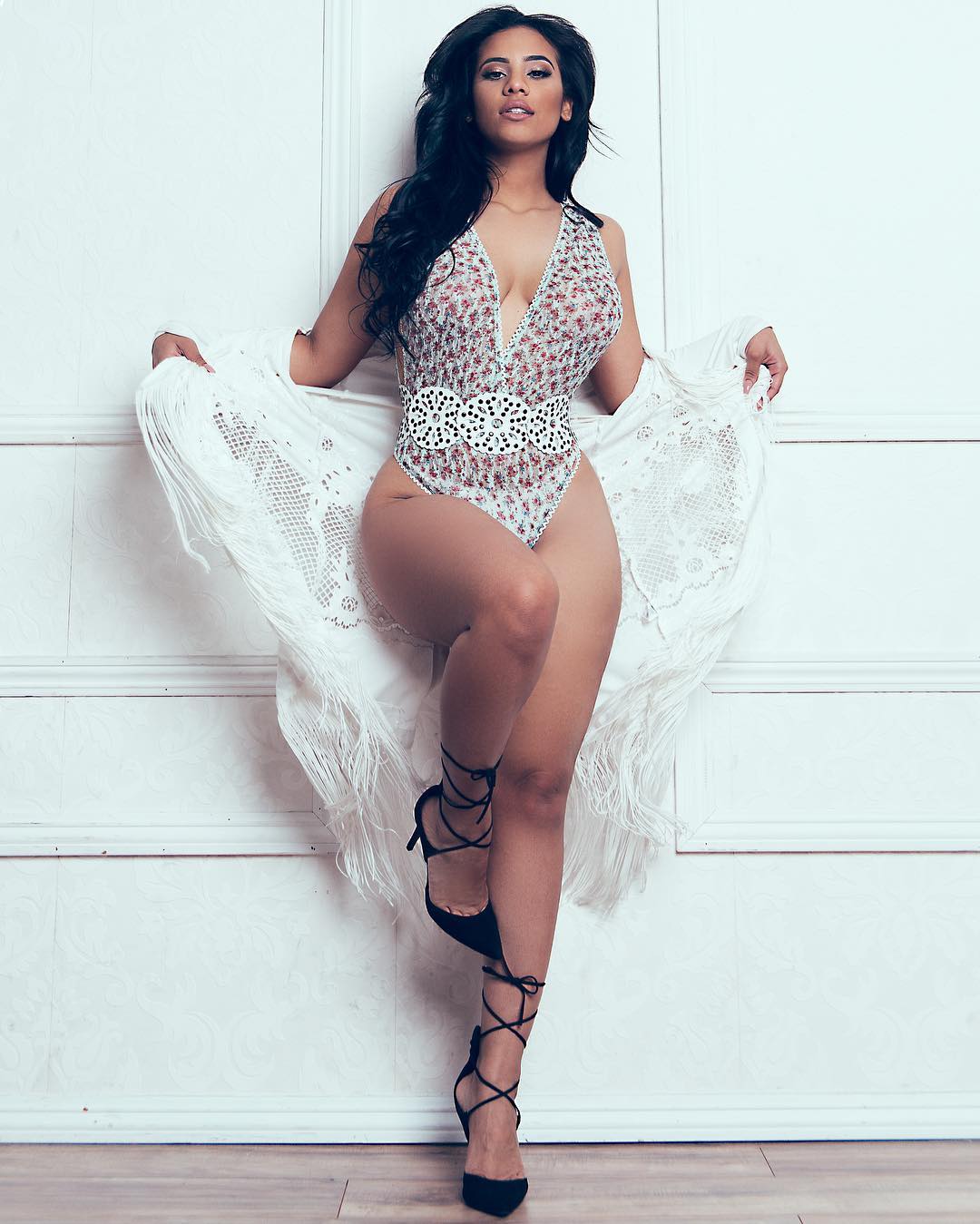 Cyn Santana posing on a lingerie flaunting her gorgeous body. 
Image Source: Instagram/Cyn
Joe's Budden's hot model wife Cyn Santana regained her seductive figure just days after her pregnancy which she displayed in a post-pregnancy picture on her Instagram. Santana's then baby bump seems to disappear completely as if it was swept overnight.
While taking a glance at Cyn's pictures it's of no doubt that she has the curves and the figure a model must possess. The Dominican model has 3 million followers on her Instagram with whom she shares her stories and pictures flaunting her beauty.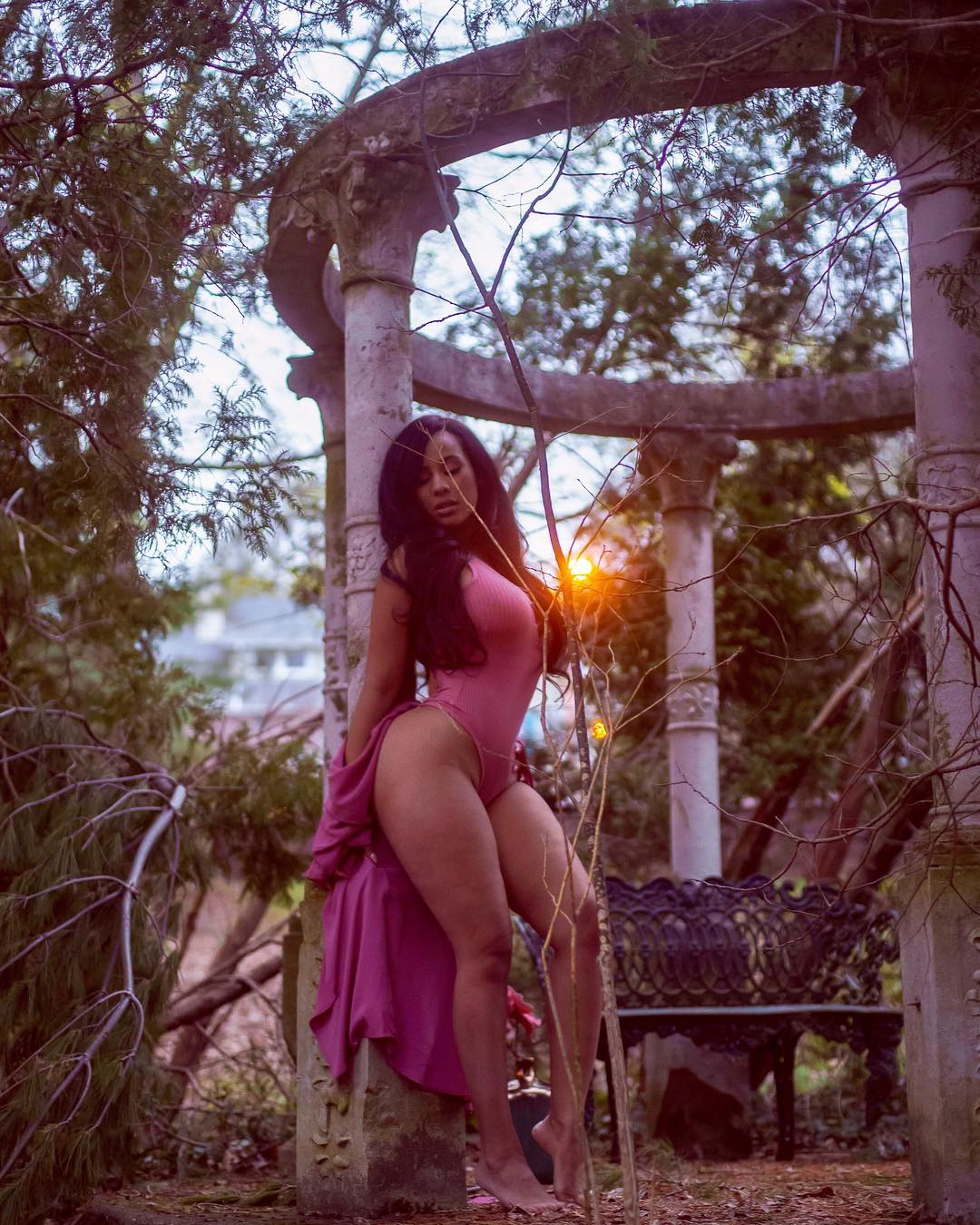 Joe Budden's wife Cyn Santana has her own clothing line NU. Image Source: Instagram/ Cyn 
Joe Budden's hot partner Cyn Santana keeps enrolling in the suicide awareness campaigns as her brother Joel had committed suicide which pretty much left her a bad impact.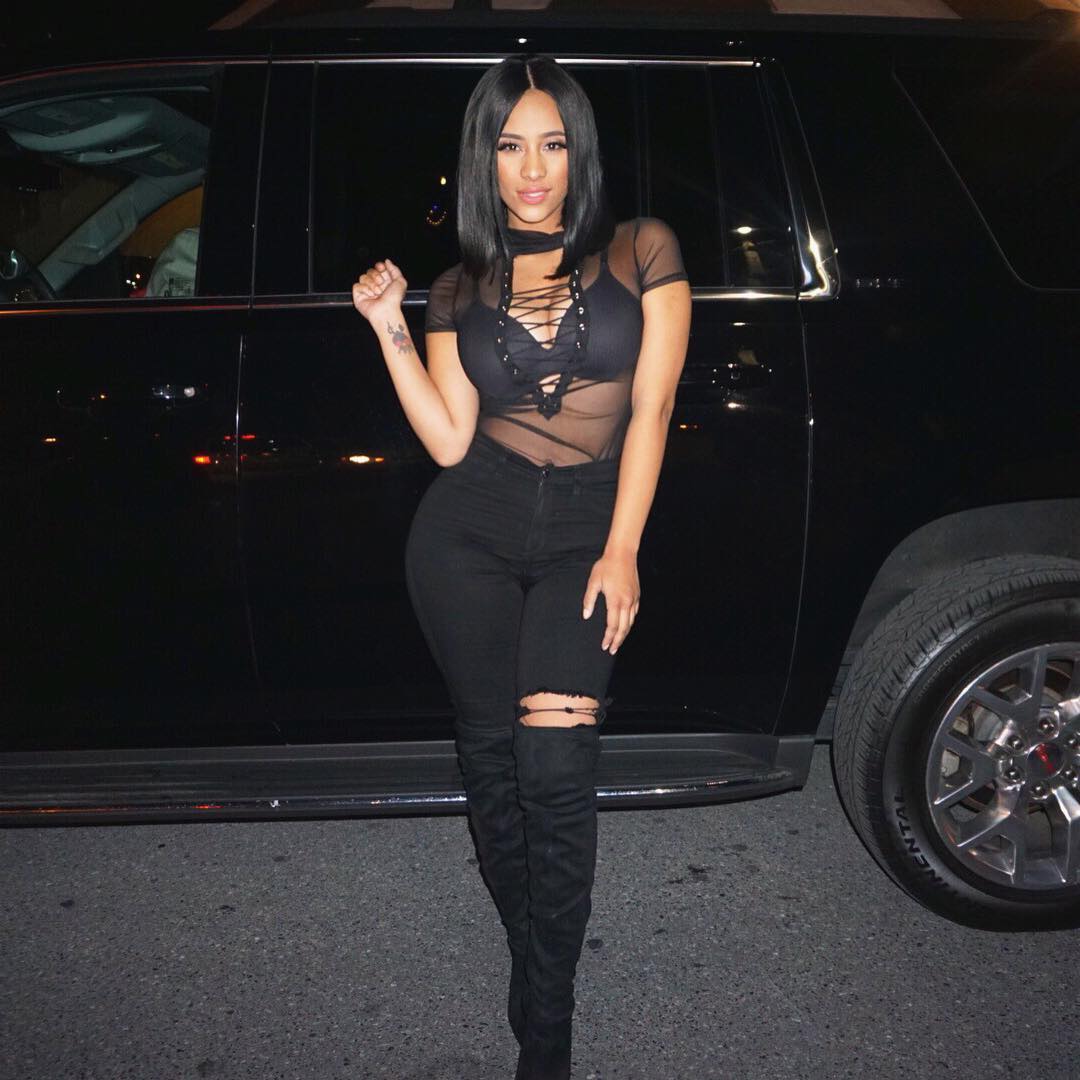 Video Vixen Cyn Santana is the wife of Pump it up singer Joe Budden. 
Image Source: Instagram/ Cyn 
Joe Budden's wife to be Cyn Sanatana went through the knife and dropped a full size to C- cup from her original D-cup. Joe and his wife Santana have a beautiful relationship and look amazing together.
For more Entertainment and Celebrity News: SuperbHub.