Who doesn't love to listen to a good tune? Playing great music on a guitar or just listening to someone play gives one immense pleasure. Even more so when you hear it from your favorite musician.
One of the musicians who took the world by storm is Jimmy Page. One of the most sought-after guitarists, Jimmy, is considered to be one of the top guitarists of all time. So, of course, there would be people wanting to learn about his personal life, which also includes his love life. So let's find out about Jimmy Page's ex-wife, Jimena Gómez-Paratcha.
The Chance Meeting
Stories of people finding their loved one as a chance, make you go, "Awwww." Even more so when you hear of this happening to real people, and celebrities no less. And this is exactly how Jimmy Page's ex-wife, Jimena Gómez-Paratcha met her soon to be husband.
According to Daily Mail, Jimmy Page, 50 at the time, met Jimena, then 23, back in 1994. The star was out touring Brazil when he met the Argentinian charity worker. At the time, Jimmy was already married to someone else. It was after this that, Jimmy Page's first wife, Patricia Ecker, was divorced.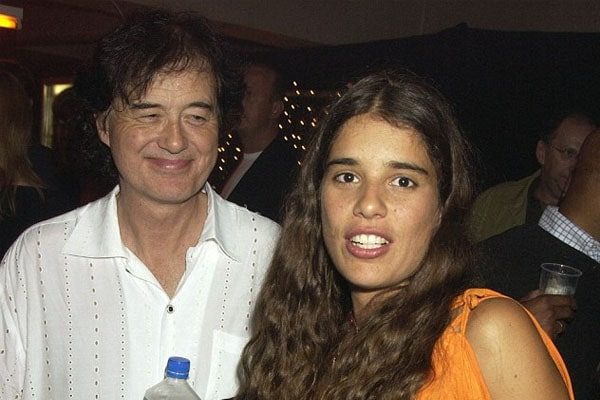 Jimmy Page met Jimena on a trip to Brazil. Image Source: Pinterest.
Then in 1995, after dating for a year, the two decided to tie the knot. At the time, Jimena already had a daughter named Jana Page, who became Jimmy Page's adopted daughter. After the marriage, the couple had two more kids named, Ashen Josan Page and Zofia Jade Page.
The Split And New Girlfriend
For the most part, both Jimmy and Jimena looked as if they were going really well in their relationship. They also looked really good together. Sadly, it seems that some problems were inevitable, and in a short time, these problems took their toll.
After more than a decade of being together, Jimmy and Jimena got divorced in 2008. However, the split was confirmed in 2011, which was pretty late after it all happened. Thankfully, the divorce did not end in bad terms. Even now, the family are all really friendly and often get together.
A short while after that, Page got into a new relationship. Jimmy Page's girlfriend, Scarlett Sabet, is a young poet who is around 46 years younger than Jimmy. The duo has constantly made appearances together, and despite the huge age difference, seem quite happy.
View this post on Instagram
Now the poet and the guitarist often combine their works. These works have already gotten some well-deserved attention, and fans are loving it.
Where is Jimena Now?
It has been over ten years since Jimena and Jimmy broke up. And while we know what the star, Jimmy Page is up to, the same cannot be said for Jimmy Page's ex-wife, Jimena Gómez-Paratcha.
Ever since the marriage ended, Jimena has hardly made any appearances in the open. But some sources suggest that Jimena is continuing where she left off. As stated, Jimena was a charity worker when she met the star. Now, after her divorce, she may have gone back to doing charity work.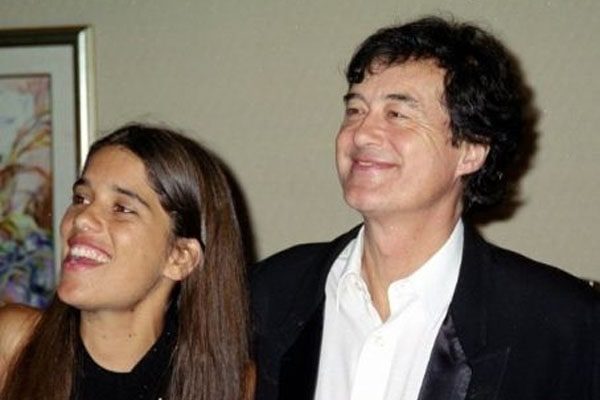 Jimena possibly may have gone back to do more charity work. Image Source: Pinterest.
Whatever the case may be, its a fact that, even though the marriage ended in a divorce, there is no ill will between either Jimmy or Jimena. And maybe someday, Jimena might come back making an appearance with her ex-husband and family.
Don't Forget To Follow SuperbHub For More Updates On Celebrity Entertainment, News, And Biography.