The 27-year-old Canadian actress, Jessica Lowndes and the 58-year-old American comedian actor, Jon Lovitz were rumored to have engaged in the March of 2016. However, the rumor turned out to be fake and the pair is single as ever.
Jessica and Jon admit having fooled the Internet with their fake romance and petty engagement story. The internet exploded after the news of the pair's fake engagement circulated on the internet.
However, the duo had a good laugh and are still chuckling about how easily the media and fans were fooled.
Jessica Lowndes and Jon Lovitz's Fake Romance
Jessica and Jon consider themselves goofballs and like having practical jokes. Moreover, Jessica admits that the "April fools" joke was quite early this year. However, according to the media, the couple faked the relationship in order to promote Jessica's new single Déjà Vu.
The pair has more than three decades difference between them and they seem like an unlikely pairing. However, the media and the public were fooled by the prank. Moreover, the publicity stunt has achieved their aim by getting Jessica's new music video in the headlines.
The fake-lovebirds met in an episode of Hawaii Five-O late in the year 2017. The actress claimed to have a relationship with the 58-year-old comedian. Moreover, she posted numerous photos on her Instagram with misleading titles to provoke the audience.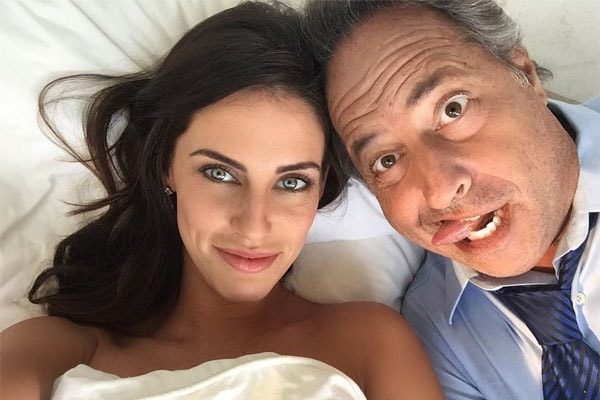 Jessica Lowndes and Jon Lovitz's engagement rumor turned out to be fake.
Image source: Jessica Lowndes/Instagram
The fake-lovers were successful enough to fool not just the audience but also their close friends and family. Besides that, Lowndes's business manager asked had an insurance for the fake ring.
Executing the Fake Engagement Prank
The 90210 alum, Jessica decided to pull the April Fool's joke on her own this year and decided to add in Jon Lovitz in the act. The gorgeous actress thought Jon was the perfect partner in crime and supposed sugar daddy for her mission. Moreover, the comedian was up for it.
To add to the suspicion, the duo shared multiple intimate photos together including a video of Jessica rolling out of bed. Moreover, image another image showed Jessica in a towel and wearing bunny ears.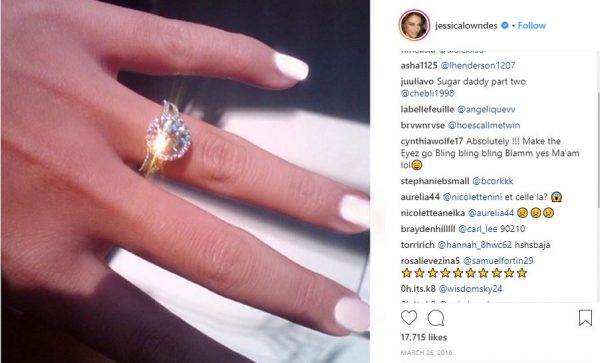 Jessica Lowndes posted a picture of a fake engagement ring on her Instagram.
Image source: Jessica Lowndes/Instagram
Besides that, the stunning actress made her fans lose their minds by flaunting an uncaptioned picture of a diamond engagement ring.
SuperbHub for News and Entertainment.