Jessica Kyzer, baby mama of Zion Kalvin is the partner of Corde Broadus. As a profession, Jessica is a model and has also gained an attraction for being the mother of Snoop Dog's grandson.
Many might not know that Jessica Kyzer is a model born in Southern California. She has a blog named "Muse" where she uploads her personal memoirs about her life. In her blog, she has mentioned that she doesn't prefer to say herself as a model.
Let's know some more about the beautiful Californian model, Jessica Kyzer.
1) Baby Mama of Zion Kalvin, Snoop Dogg's Grandson
Jessica Kyzer, the partner of Corde Broadus, gave birth to the first grandchild of Snoop Dogg. Baby Zion was born to Snoop Dogg's family on 14th January 2015.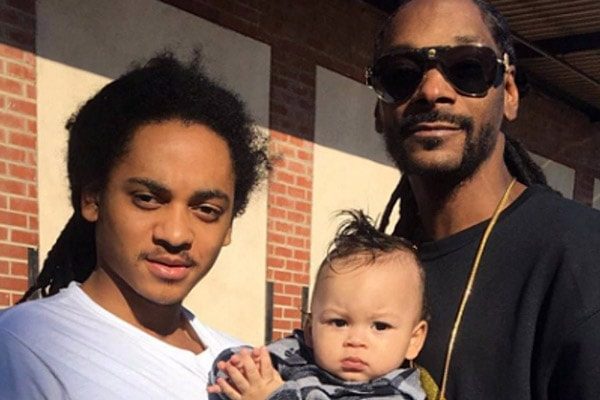 Proud Grandfather Snoop Dogg with his son Corde Broadus and grandson Zion Kalvin. Image Source: Vibzn
Snoop Dogg was so happy to have a grandson. He had posted a family's photos with his grandson on his Instagram page. Zion's grandma, Shante Taylor had also posted a photo on her Instagram with a caption "Proud Grandma."
2) Jessica Kyzer's Partner Corde Broadus is an actor
The long-time boyfriend and partner of Jessica Kyzer, Corde Broadus is an actor. Besides being the eldest son of an American Rapper Snoop Dogg, he has gained popularity as an actor and model too.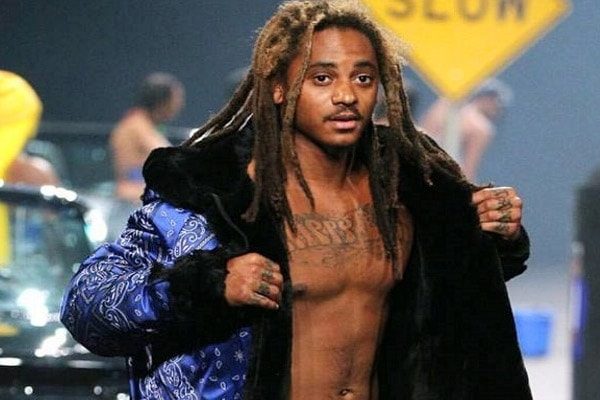 Jessica Kyzer's son's dad Corde Broadus has starred in various music videos. Photo Source: Facebook, Corde Broadus
Corde Broadus has starred in his dad Snoop Dogg's music video "Drop It Like It's Hot" in 2004. Along with the music video, Jessica's partner, Corde has also played a role in an American  comedy "We the Party."
3) Jessica Kyzer usually stays away from the media attention
The baby mama of Zion Kalvin, Jessica does not appear much in the media with her partner Corde. The details about Jessica Kyzer's personal life and her other details are still unknown. It's only known that she is a California-based model. Zion's elder had posted a photo of a lady in Zian's Instagram. But there is no any confirmation of that lady being Jessica.

Although Jessica has given birth to the grandson of Snoop Dogg, it's still unrevealed that either she is married to Corde or not.
The Broadus family had shared the happiness of the birth of a new member in their family. They shared their happiness through Instagram posting the photo of the baby. But no one from the Snoop Dogg's family remembered to share Zian's mom's photo.
Visit SuperbHub for more Entertainment.