Host of Animal Planet's show River Monsters, Jeremy Wade is single till 2018. Wade is in so much engaged in his TV series River Monsters and Jungle Hooks that he does not have any time to think about getting married and being committed in a relationship.
Jeremy Wade is a versatile person. His skill is not just limited to fishing. Apart from being one of the world's most adventurous fisherman, Wade is an acclaimed author of books on Angling. Moreover, he previously worked as a tour leader, art tutor, and a teacher as well.
Jeremy Wade's Relationship
Besides catching some of the rarest fish on the planet, Jeremy Wade has also captured the eyes of women around the world. But till date, no one has been able to win the heart of this daring fisherman. Till 2018, Wade is neither married nor in any romantic relationship. For him, his fishing rod and traveling is his wife and girlfriend.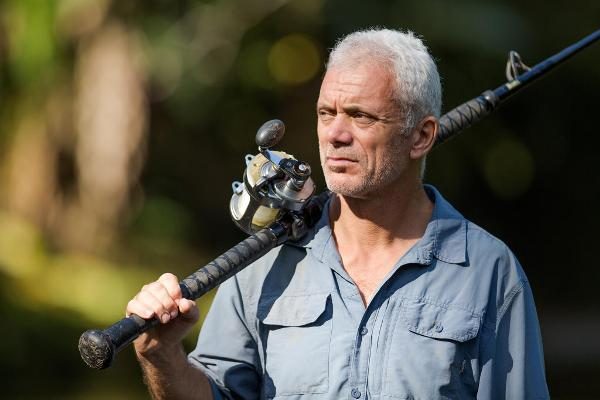 TV host Jeremy Wade with a fishing Rod in his show "River Monsters."
Photo Source: Channel Guide Mag
Jeremy Wade is an expert in many things like fishing, traveling, and many more but the relationship is not one of them. He does not seem to be interested in making a new relationship except his family. Wade's topmost priority is fishing and he is not yet ready to think about marriage.
Jeremy Wade's single status is leading his fans to suspect that he might be gay. But until Wade himself shares about his truth of not being in a relationship with a female companion, we cannot be sure about his sexual orientation.
Jeremy Wade's love for fishing
The former secondary school biology teacher in Kent, Jeremy Wade had an unquenchable thirst for fishing since his childhood days. As an angler, Wade cut his teeth on the picturesque banks of Suffolk's River Stour when he was young.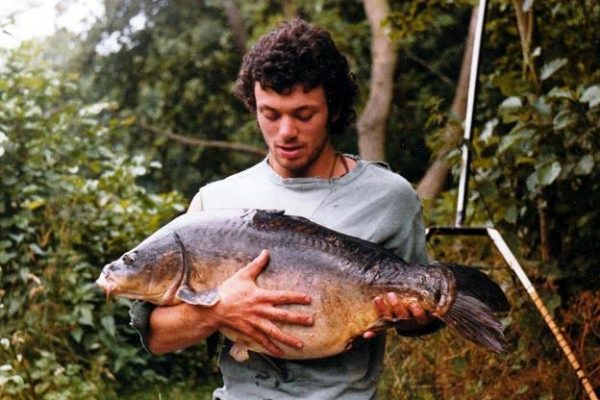 Fisherman Jeremy Wade has a great bond with the fishing profession since his young ages. Image Credit: Curiosity
Jeremy Wade is a self-taught writer. He published several articles on poaching, fair trade, travel, and fishing. Likewise, he published a book "River Monsters: True Stories of the Ones That Didn't Get Away" in 2011. The book tells about Wade's love for fishing and adventures worldwide.
The affinity for fishing adventures made Wade patient of malaria while he was in Congo. Similarly, he was detained and interrogated as a suspected spy while fishing at the Mekong River. Currently, in 2018, Wade is the host of Animal Planet's new show "Mighty Rivers."
Visit SuperbHub for other Celebrity Entertainment.