Jennifer Katharine Gates daughter of the World's Richest man, Bill Gates, is dating Egyptian Nayel Nassar. Arab/Egyptian American Nayal is an elite equestrian and a graduate of Stanford University. The couple has been dating for almost two years now.
The exceptionally talented Egyptian hunk has the recognition for being Microsoft founder Gates' daughter Jennifer's boyfriend. However, Nayal is an equestrian, just like Jennifer, and has various achievements in the equestrian sport.
Nayel has not just excelled as an athlete, but also various majors. In addition, Nayel is fluent in Arabic, English and French languages. Apparently, Katherine Gates and her Egyptian boyfriend first met at one of the horse riding events. The relationship has been flourishing since.
Besides that, Nassar is a millionaire himself who has numerous international successes in the sporting career. Also, the Net worth of Nassar's girlfriend, Jennifer, and her billionaire father are $20 million and $90 billion respectively. 
Jennifer Gates' Boyfriend Nassar is a Egyptian Equestrian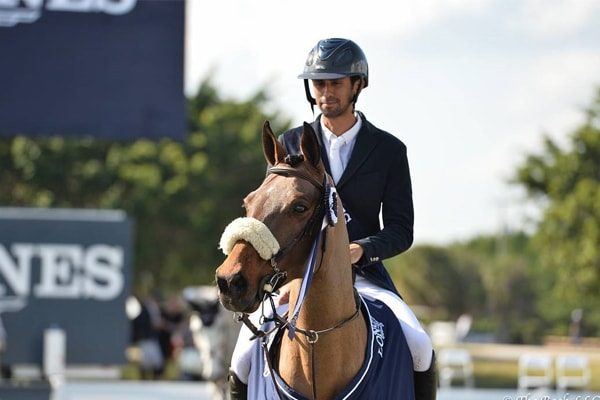 Nayer is a professional jockey and Jennifer Gates' boyfriend.
Image source: Instagram/Nayer Nassar
The 26-year-old professional jockey, Nassar, started horseback-riding at the age of 5. He has an attachment to his horses. Nayel has immense talents and has won various achievements in his sporting career.
He won the jumping category at the Longines FEI World Cup in Florida. Also, the millionaire boyfriend of Jennifer Gates won the Artisan Farms Young Rider Grand Prix Series at the Winter Equestrian Festival.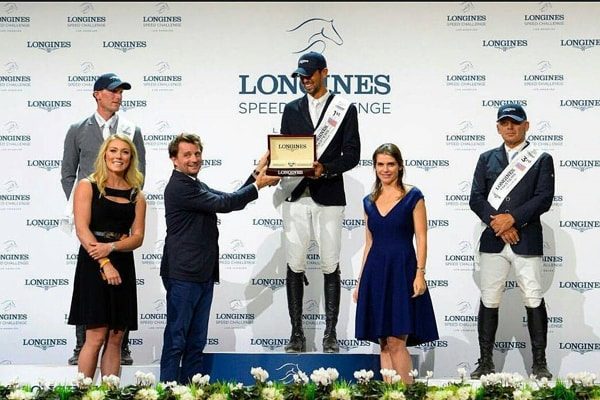 Jennifer Gates' boyfriend, Nayel Nassar is a professional jockey.
Image source: Instagram/Nayel Nassar
Moreover, the lover of Bill Gates' daughter had got 'Breakout Star' and 'Stealthy Tour-de-Force' accolades for his showjumping merits.
Bill Gates himself is a notoriously private man.  However, the 21-year-old beauty is active on social media. Jennifer actively shares sneak-peak pictures of the couple traveling to the world for equestrian competitions with her boyfriend.
Jennifer Gates and Nassar Together since Stanford
The eldest daughter of the Bill Gates, Jennifer, and her boyfriend were the students of Stanford University, California.  Besides horseback riding hobby, Jennifer Katharine loves education. The couple studied management and economics as their main course. The duo is Stanford graduates.
The soulmates travel a lot and are still going strong. The adorable pictures of their vacationing in different places can be seen on their Instagram. The power couple recently visited Kuwait for a quick three days stay.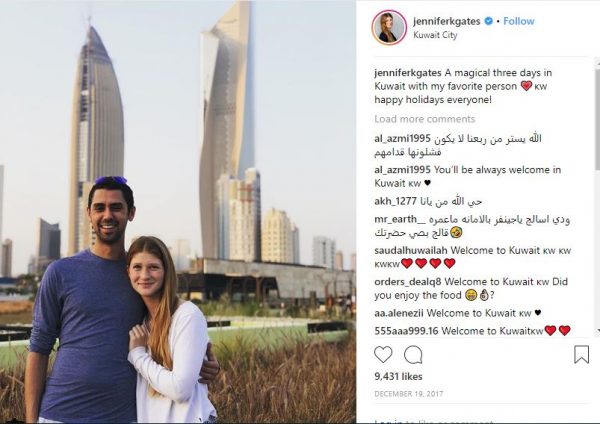 SuperbHub for News and Entertainment