The American heavy metal musician Jason Newsted's net worth is estimated at $40 million. Jason has played as a bass guitarist in Metallica, Voivod, Flotsam, and Jetsam. He is Metallica's longest-serving bassist and he has collected a good amount of fortune during his performances.
Jason's Career in Metallica And Other Bands
Jason Newsted joined Metallica in 1986 after Cliff Burton's death. He remained a member until 2001, making him the longest-serving bassist of the band. Later on, Robert Trujillo replaced him in 2003.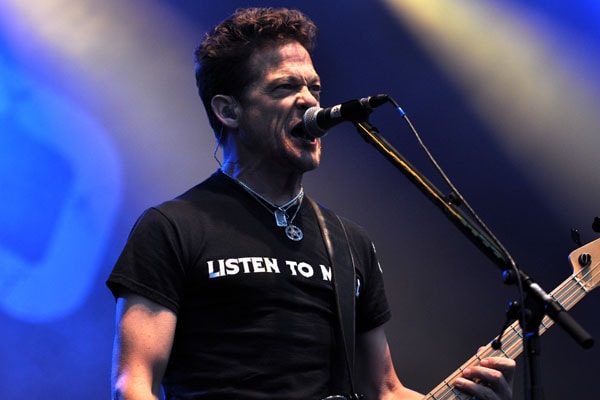 Jason Newsted's net worth is estimated at $40 million. Image Source: Pinterest.
According to some sources, Jason's estimated earnings from the album Metal with the heavy metal band Newsted was $6,200. And his estimated earnings from the album Six Feet Down Under with the American heavy metal band Metallica was $35,000.
After leaving Metallica, Jason joined the Canadian thrash metal band Voivod in 2002. They recorded two albums and after that, he participated in Rock Star Supernova.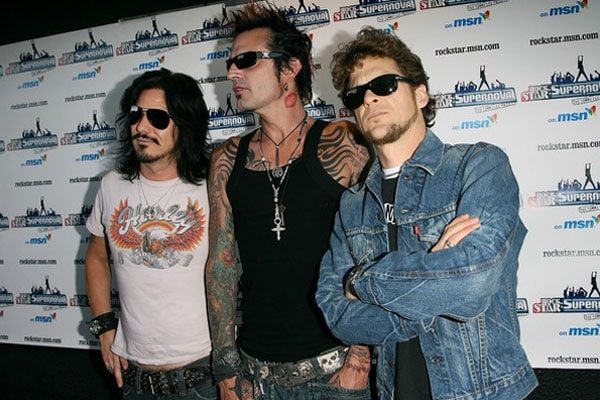 Jason Newsted in kick-off party for Rockstar Supernova. Image Source: Zimbio
Jason announced that he had formed his own band, Newsted in December 2012,  with drummer Jesus Mendez Jr. and Guitarist Jessie Farnsworth. But apparently, the band became inactive because the tours of the band cost Jason a lot of money.
Jason Newsted: Business Ventures And Philanthropy
Jason Newsted announced that he had formed a new acoustic group named Jason Newsted. He is also the founder of the Chophouse Records studio and label, California.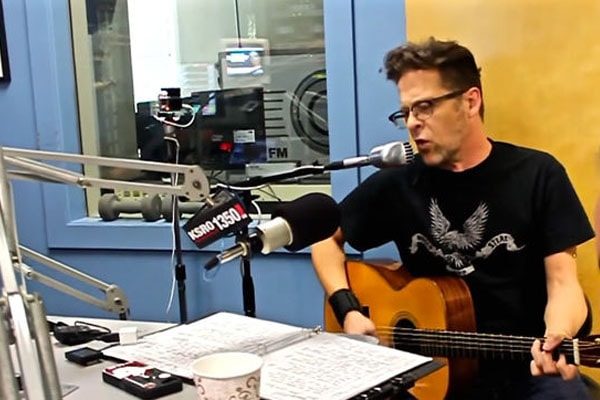 Jason Newsted is the founder of Chophouse Record Studio. Image Source: Bravewords
Jason also has signed on as an official supporter of Little Kids Rock. It is a non-profit organization that provides free musical instruction and instruments to children in underserved public schools throughout the United States.
Jason As A Songwriter, Singer, And An Artist
Besides being a bassist, Jason is also a songwriter. He has co-written three Metallica songs. Furthermore, Jason is a singer as well. He sang backing vocals on a number of Metallica songs. He performed the lead in many songs for three shows at the Summer Sanitarium Tour where Hetfield was recovering from injury.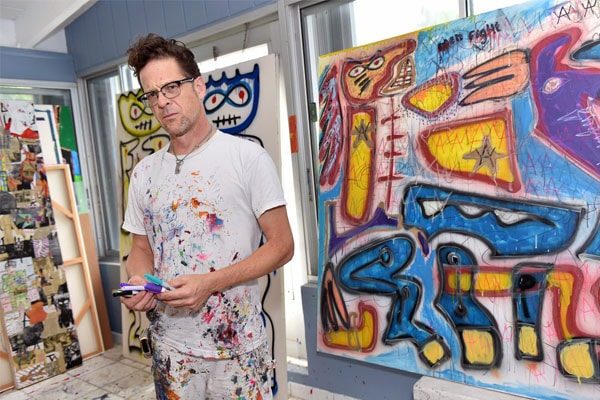 Jason Newsted is an artist along with being a bass guitarist. Image Source: Getty
In October 2006, Jason injured his shoulder while trying to catch a falling bass amp head. During the time of his injury, he found solace through painting. Jason Newsted's girlfriend, Nicole Leigh Smith inspired Jason to try art. Jason is a proficient artist. He has shown his art around the United States.
For more Entertainment, Biography and Articles, stay tuned with Superbhub.