Jared Kushner's sister Nicole Kushner Meyer is the principal of Kushner Companies LLC. She joined her family's company in May of 2015.
Nicole grew up with her two elder siblings, Jared Kushner and Dara Kushner; and one younger brother Joshua Kushner in Livingston, New Jersey. As of 2019, Nicole is possibly in her mid-30s.
Nicole Kushner Meyer  Married To Her Husband Joseph Meyer, Chairman of The NYO
Jared Kushner's sister Nicole Meyer is currently married to Joseph Meyer. Joseph became the CEO of Observer Media Group back in January 2013. The group publishes the New York Observer online and it had been owned by Kushner since 2006. Just after Donald Trump became president, Jared divested his interest in the company into a family trust.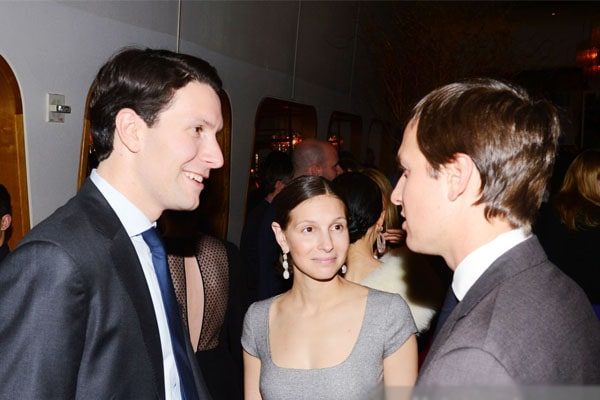 Currently, Nicole Kushner Meyer is married to her husband Joseph Meyer(on the left). Image Source: Getty.
According to New York Magazine, the 37-year-old Joseph Meyer is also a veteran of hedge funds. He has worked at both MSD Capital and Elliott Management.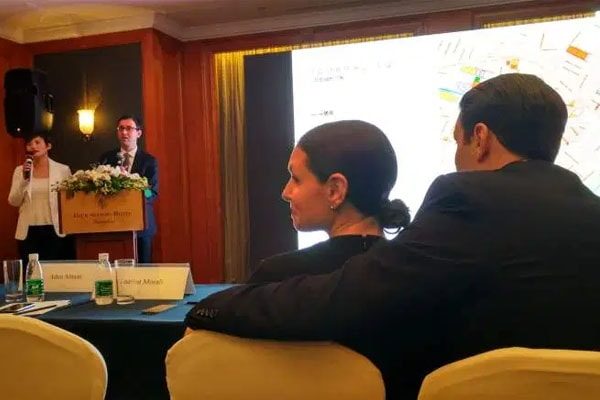 Nicole Kushner Meyer's husband Joseph Meyer is the CEO of the New York Observer Group. Image Source: Getty Images.
Joseph Meyer's wife Nicole had previously worked for Ralph Lauren before joining Kushner Companies. There she had worked as Senior Director of Creative Services in Global Fashion.
Not only that, but Nicole also has a degree in Urban Design and Architecture and Studio Art from New York University. She also earned her Master's Degree in Urban Planning from the NYU Robert F. Wagner Graduate School of Public Service in 2006.
Jared Kushner's Sister Nicole Along With The Rest Of Her Family Had To Apologise
Yes, you heard it right, Nicole Meyer, the sister of White House senior adviser Jared Kushner, and the rest of her family members had to apologize after she used Kushner's name during an event in Beijing on 8th of May 2017. Sources claimed that she used it to lure Chinese investment in a real estate project in Jersey City, New Jersey.
Meyer, the principal of Kushner Companies told the investors that they could invest through the EB-5 visa program that offers green cards to foreign entrepreneurs.
Nicole mentioning Kushner's name uplifted the conflict of interest concerns. However, Kushner Companies issued a statement apologizing for Nicole's pitch later.
Records clearly show that the self-confident Nicole is also generous at times. She has donated to both Republican and Democratic campaigns. In 2013 and 2014, she donated multiple times to New Jersey Senator Corey Booker's campaign.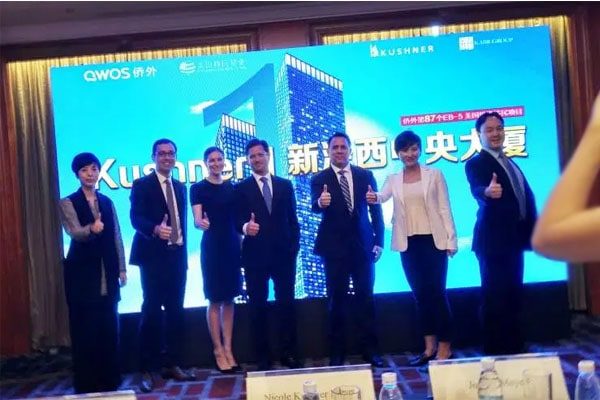 Nicole Meyer(third from the left) has made donations to both Republicans and Democrats political campaigns. Image Source: Getty.
Including that Nicole made several donations to the Trump campaign in 2015. To support the Israeli American Council, she donated to South Carolina Senator Lindsey Graham in February 2015. She also donated a sum of $2,600 to Bruce Blakeman's ill-fated Congressional campaign in 2014.
For More News, Entertainment, Biography Keep in Touch With SuperbHub.