American actor Jacob Latimore's net worth is estimated at $1.2 million. The central source of Jacob's income is from his singing and acting career. The talented actor is one of the quickly emerging versatile actors of the generation.
Jacob Latimore is known for his performance in movies such as Vanishing on 7th Street and Ride Along. The multi-talented actor and singer stepped into the limelight after the success of his first song Best Friend.
Net Worth and Earnings
Jacob Latimore's net worth is estimated at $1.2 million. Acting and singing are Jacob's primary sources of earning. Most of Jacob Latimore's movies and songs are successful.
The fantastic actor made his feature film debut in the apocalyptic thriller Vanishing on 7th Street alongside Hayden Christensen and John Leguizamo.
Jacob Latimore delivered an excellent performance in the 2014's box office smash Ride Along which grossed $154,468,902 worldwide. Surely, Jacob earned a lot of cash from the movie. His work has helped him grab a lot of attention which has contributed to building up his career and increasing his income.
Jacob has also been part of other hit movies such as The Maze Runner, Collateral Beauty, and others.
Earnings From TV Shows and Songs
Jacob Latimore had three songs featured on 106 & Park's Hip-Hop Countdown. In 2010, Latimore signed a record deal with Jive Records. He released  Heartbreak Heard Around The World in June 2014 which was an instant hit. Jacob's debut album is Connection which was a huge success with songs like Say Less, Climb, Longway and Remember Me.
View this post on Instagram
The One Tree Hill actor was able to receive a nomination for the YoungStars Award (2012 BET Awards ). Surely, Jacob Latimore must have taken home a huge sum of money for the parts he portrayed in the movies and his singing career.
The multitalented actor-singer is involved in various brand promotions. He can be spotted posing in front of luxurious cars and wearing designer wears.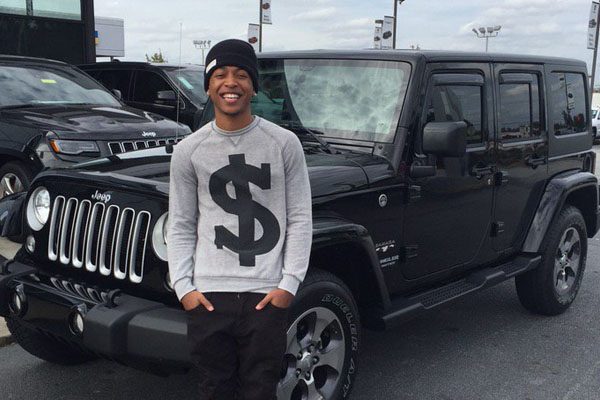 Jacob Latimore loves expensive cars. Image Source: Twitter
Jacob Latimore is also involved in brand endorsements and modeling.
For more News and Celebrity Entertainment visit SuperbHub.