Jackson Blyton and his Girlfriend Georgina Leigh Cantwell were unable to continue their relationship outside the Big Brother House and called off their wedding. Jackson Blyton romance with housemate Georgina Leigh Cantwell had been a heated subject on media after they got engaged.
The duo had met on the set of Channel 5's Big Brother and became partners during their time in the show. It was at the beginning of November 2016 that Georgina stated that they had broken up after Jackson was claimed to have rekindled his relationship with his ex-girlfriend Maille Doyle.
Jackson Blyton and Georgina Leigh Cantwell
Many Big Brother fans had speculated that Jackson and Georgina's relationship will end up nowhere as they had engaged just two months of their romance.
Jackson and Georgina took their relationship to a next level by getting engaged. Georgina was spotted in many places where she was flaunting the sparkling diamond engagement ring.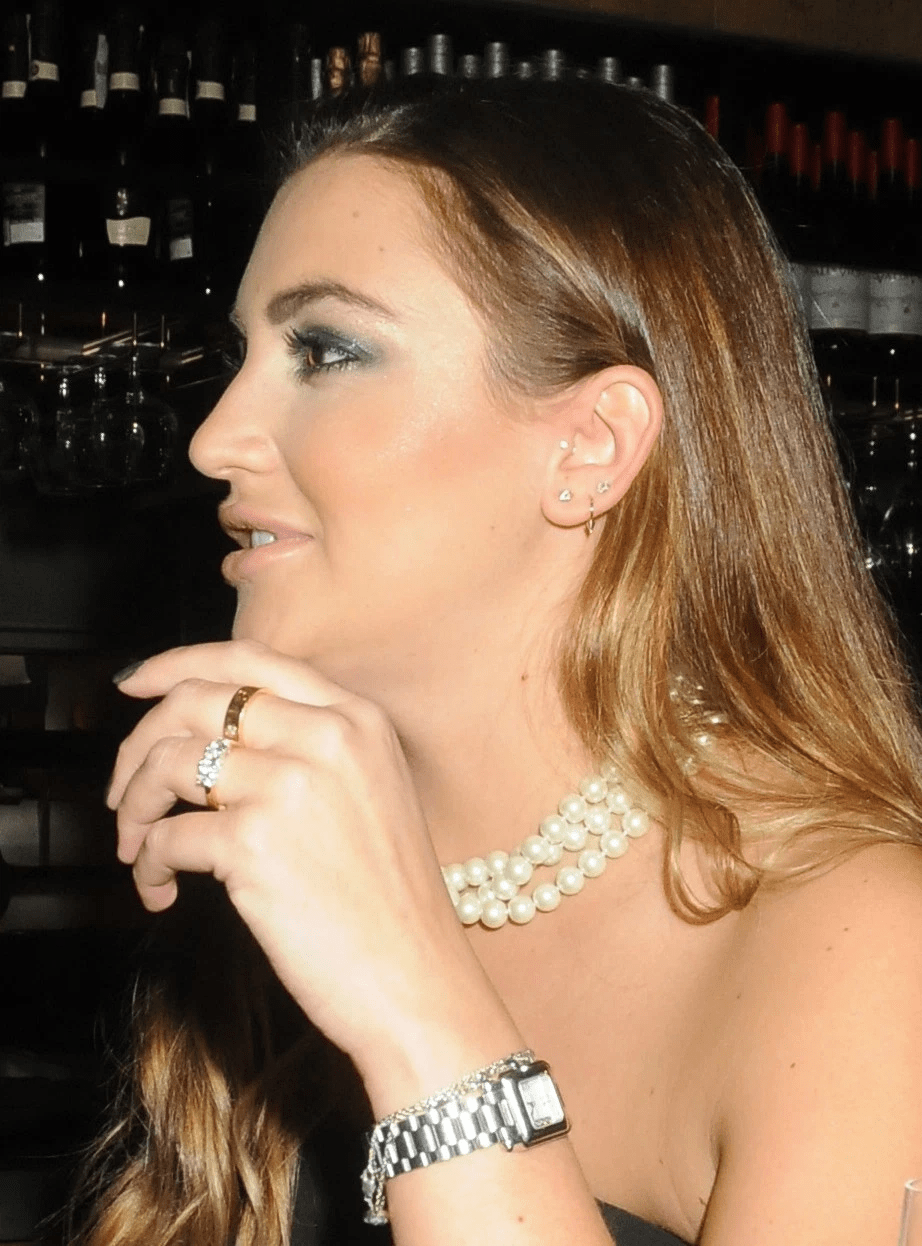 Jackson Blyton's ex-girlfriend and fiancee Georgina Leigh Cantwell flaunting her engagement ring. 
Image Source: The sun 
It was a momentary engagement and short-term relationship for Jackson and Georgina as they split up and called off their engagement. The couple announced their split on December 2016 on their Twitter where Jackson stated he was off for a fresh start for the new year.
Jackson had deleted all Georgina's Photos from his social media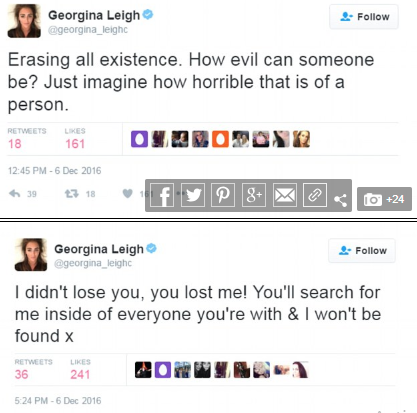 Georgina posted on her twitter that she had felt horrible after knowing that Jackson had deleted all of her photos and things from Social Media. Georgina and Jackson had called it quit on their relationship after Jackson hinted to get back with his ex-girlfriend Maille Doyle and mother of his son Kash.
Blyton's Ex-Girlfriend Maille Doyle
Jackson's romance with Georgina came to an end after he was hinting a reunion with his ex- Maille Doyle. Maille is a London based model and the mother of Jackson's son Kash. It was confirmed that Jackson had been seeing his ex Maille after she started appearing on Jackson Social Media posts.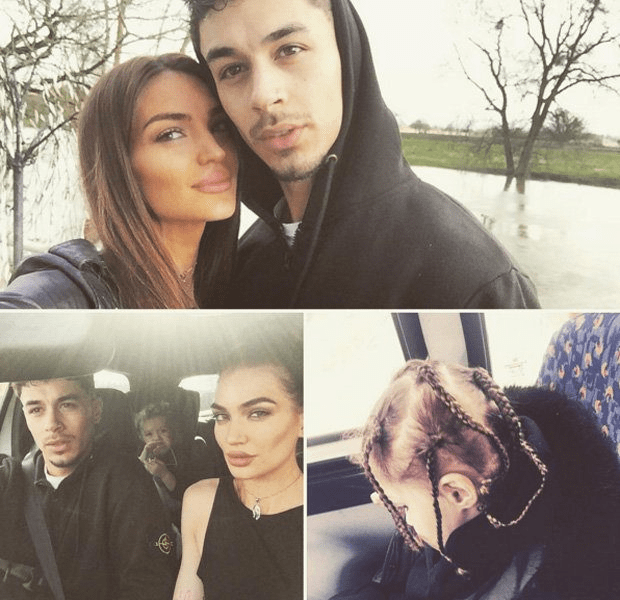 Jackson Blyton with Maille Doyle and their son Kash. 
Image Source: Instagram
While Maille Doyle also claimed that Georgina was playing with Jackson and it was a kind of game for her. Jackson had deleted all of Georgina related post from his social media and posted a sweet picture with his ex-girlfriend Maille and their son Kash. Jackson captioned "Family" indicating that he is working things with Maille.
While the Calvin Klein model Jackson had shown his dedication to Georgina by covering Maille's tattoo in his chest. Jackson's girlfriend Maille Doyle was married to Model Ash Stymest in 2011 and divorced in 2013, Maille and Ash were blessed with daughter Summer.
For More Celebrity News and Entertainment: SuperbHub.