The American journalist, Jackie Ibanez, is married to producer, Eddie Ibanez. The couple and their relationship are thriving despite their ethnic differences. Jackie's Husband Eddie Ibanez belongs to Asian background.
Jackie and Eddie Ibanez are blessed with three wonderful children- Dakota, J.J and Vince Bo Ibanez. The eldest daughter, Dakota was born in 2012. Likewise, daughter, J.J. in September 2015 and son, Vince Bo on December 2017.
Both the parents are busy with their professional lives. However, the duo never fails to be there for their children. Jackie and Eddie have hired a nanny who they trust to take care of their kids.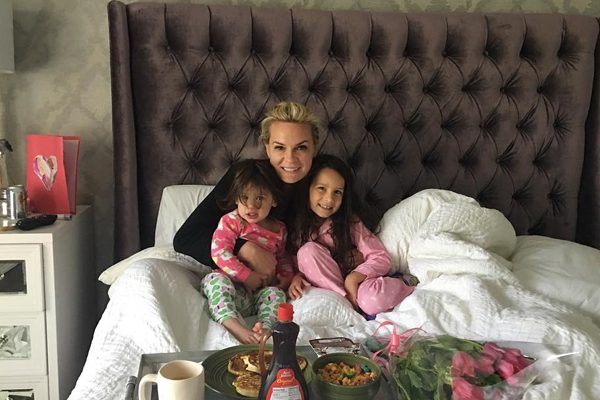 Jackie Ibanez with her daughters- J.J. and Dakota Ibanez.
Image source: Jackie Ibanez/Instagram
Husband Eddie Ibanez and Family
Although anchor Jackie spends most of her time on-screen, she despises sharing her personal bits on the Internet. Both Jackie and Eddie keep their personal life low-key. However, the famous journalist shares her major life events on her Instagram.
Husband Eddie stays away from the limelight. He is never seen on any TV shows or social media sites. Likewise, Jackie is secretive about her husband's identity.
However, Eddie was revealed in a cooking show. In the show, the news commentator shares her Rice Pudding recipe. Most importantly, media and the fans finally get the chance to see her handsome husband.
Jackie Ibanez's Daughters- J.J and Dakota Ibanez
The bond between the parents and the child is eternal and strong. The busy TV journalist manages to keep her personal as well as her professional life balanced. The working-mom makes her life seem effortless for the fans. However, children miss their busy mom adorably when she's not there.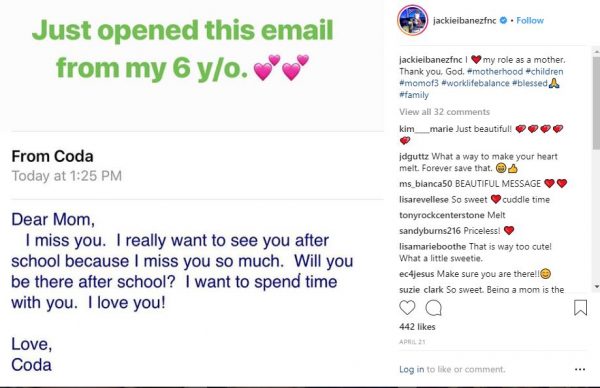 Jackie Ibanez's Daughter
Jackie Ibanez and  Eddie Ibanez are proud parents of three children. They are parents to two girls and a new baby boy.  6-year-old, Dakota, and 3-year-old, J.J. are jolly young kids who love playing outside. The two girls are more than excited to welcome their baby brother.

SuperbHub for News and Entertainment.