Fans have been dying to know more about their favorite RHONJ star, Jackie Goldschneider, and it doesn't seem to be coming to an end. She has been a hot topic among the fans ever since the actress's debut and any news about Jackie ends up trending. That does not exclude her marital life.
Jackie Goldschneider's husband, Evan Goldschneider, unlike his wife, is much less active in social media. The lovely duo has been together since 2003, and they are still going strong.
Know More About Jackie Goldschneider's Husband Evan
One of the few things we know about Jackie's beau is being a partner at the Hawthorne Lane Capital Group. Evan is an MBA graduate in finance and had completed the said course from Georgetown University in Washington, D.C.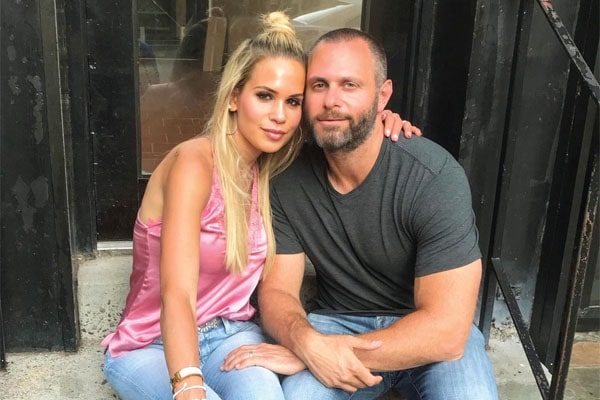 Jackie Goldschneider with her husband, Evan Goldschneider. Image Source: Jackie's Instagram.
Jackie and Evan met each other in a dive bar in New York. And that fateful encounter was the start of an amazing journey that they couldn't have imagined. Ever since Jackie's career as an actress began, Evan has occasionally appeared on the show The Real Housewives with his wife. And according to him, it took some time getting used to seeing himself on T.V.
Together Since 2003 & Proud Parents Of A Pair Of Twins
As mentioned earlier, Jackie and Evan met each other back in 2003 in a dive bar in New York. It started with a joke about one of the dishes and somehow ended up getting married in 2006. Having been married for more than 13 years now, the couple is proud parents to two sets of twins-3 boys and a girl.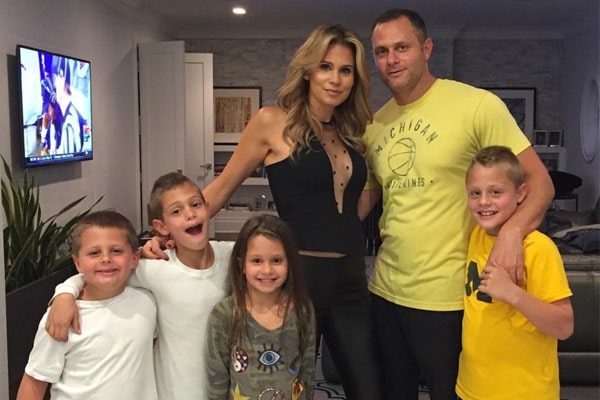 Jackie Goldschneider with her husband and kids. Image Source: BravoBoy.
The older ones being Jonas and Adin-11, and the younger ones being Hudson and Alexis-9. There have been times when the kids get to be in the show along with their mother, and the kids love it when they see themselves.
For the parents, their kids never come second, and they never missed any events; however, that has started to change. The shooting for the show takes four months and needs promoting the show for the remainder of the year. For this, Evan's wife needs to travel a lot and does not even have the time to miss her family. Jackie also seems to have earned quite the amount for her net worth, and surely it must be grand.
View this post on Instagram
Nevertheless, Jackie Goldschneider's husband, Evan, and the kids are really understanding and fully supportive of her decisions. The family doesn't tend to go out as much for vacations. But from Jackie's Instagram, we can assume that Westhampton beach is their go-to location for good family time.
Bored? Check out Updated News, Entertainment, and Celebrity Bios on SuperbHub to enjoy your time.